No stranger to the streaming spotlight, eSports superstar, Tyler "Ninja" Blevins and his family are taking on a new game—Celebrity Family Feud!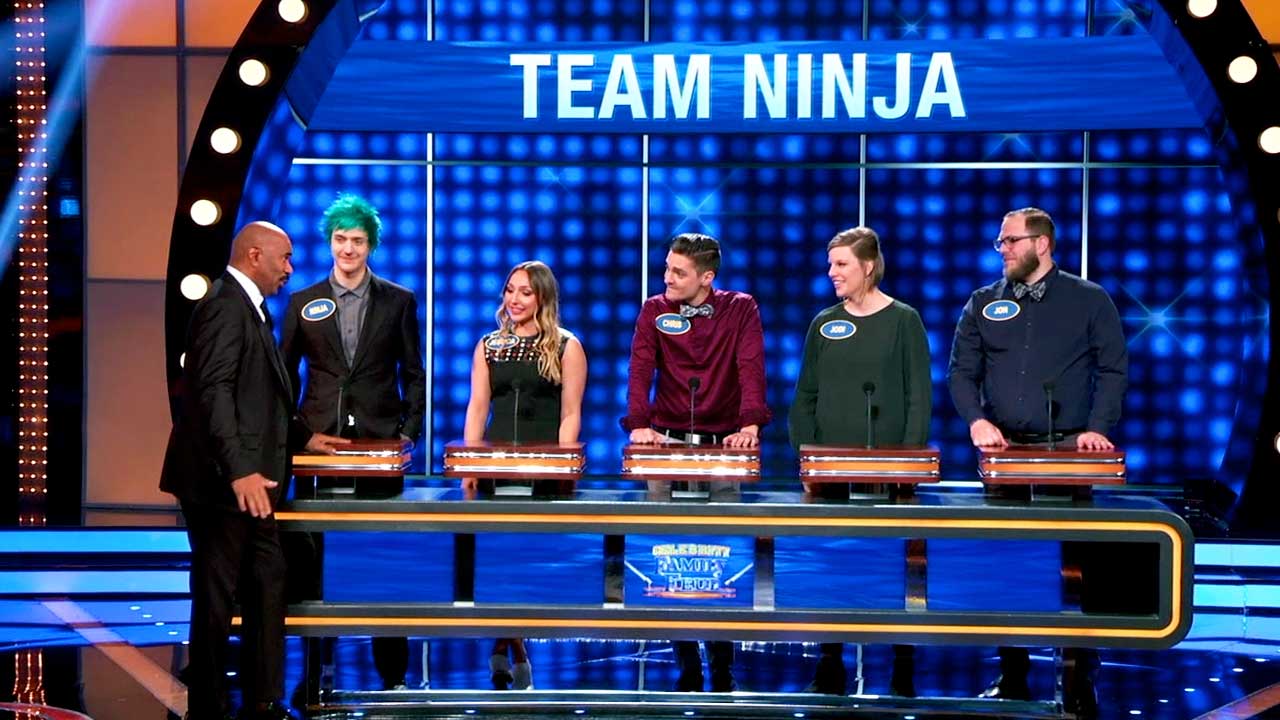 One of the world's most popular gamers, the former professional Halo player turned full-time streamer, is in a class of his own. For anyone unfamiliar with Tyler's ascent to celebrity, here's a cheat sheet: he began playing Halo 3 professionally in 2009 for various organizations and began streaming in 2011. In 2017, he began streaming Fortnite, and as the game took off in popularity, his followers grew from 500,000 to over 2,000,000. By spring of 2019, he had over 21,000,000 subscribers on YouTube. Before moving to Mixer, he was the most followed streamer on the Twitch platform, with 50,000+ viewers per week.
Will his fans tune in to see gaming's first crossover star and his family reprise their roles on a Feud stage? We certainly think so!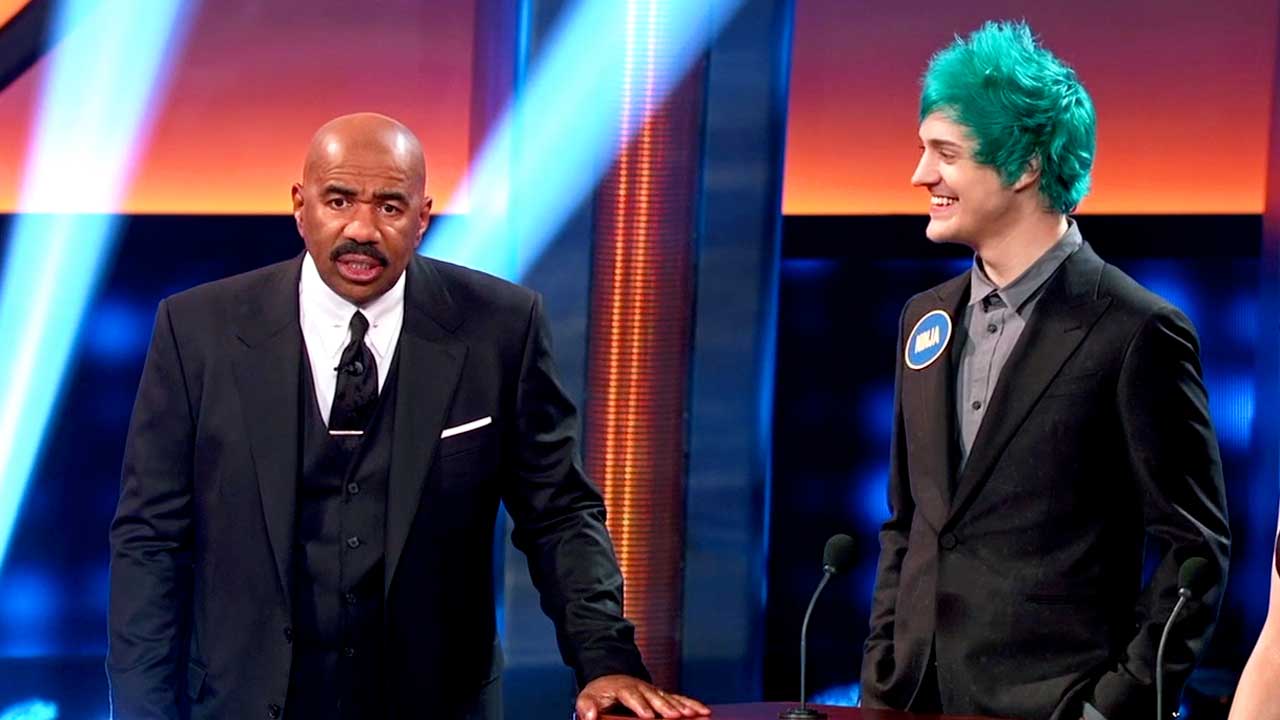 It's not the first run at a Feud victory for Team Blevins—the family has some know-how under their respective belts after a great run in 2014 on the syndicated version of the show.
Tyler's fame was on the rise at that point, but the family's competitive spirit was already well intact and they moved from their YouTube audition tape on to the main stage with grace, winning three games and two Fast Money rounds. "We watched the show so much, we knew we'd be good," Tyler confirmed.
Check out the bow-tied goodness from 2014 here! The sexiest job a woman can have? Almost…
Watch Tyler and his brother dominate in the Fast Money round! They made it look so easy.
Recently asked to join Celebrity Family Feud, Tyler said, "We had so much fun the first time, it was a no-brainer to say yes. We were like, absolutely!" Team Blevins is stoked to reprise their roles on stage, especially because potential winnings will go to their charity of choice, Stack Up. Stack Up was founded in 2015 to bring both veterans and civilians together through programs tied to the love of gaming.
Tune in to Celebrity Family Feud THIS SUNDAY August 25 at 8|7c on ABC to see how the Blevins family matches up against NFL star John Sherman "JuJu" Smith-Schuster and team!