Tryouts Update… Thank you NYC, Hawaii, and Charleston, WV! Next up: New Orleans!
Family Feud producers are on the move! Our recent auditions were a fun and focused mission to find great families like yours who want to take the stage. From the Big Apple, to a jaunt to Hawaii, and through the capital of West Virginia, we met some incredible families. Next up? We're heading to The Big Easy and Memphis.
Recap: New York, NY / Stamford, CT
when: September 14 and 15, 2019
where: Stamford Marriott Hotel
# of families auditioned: 406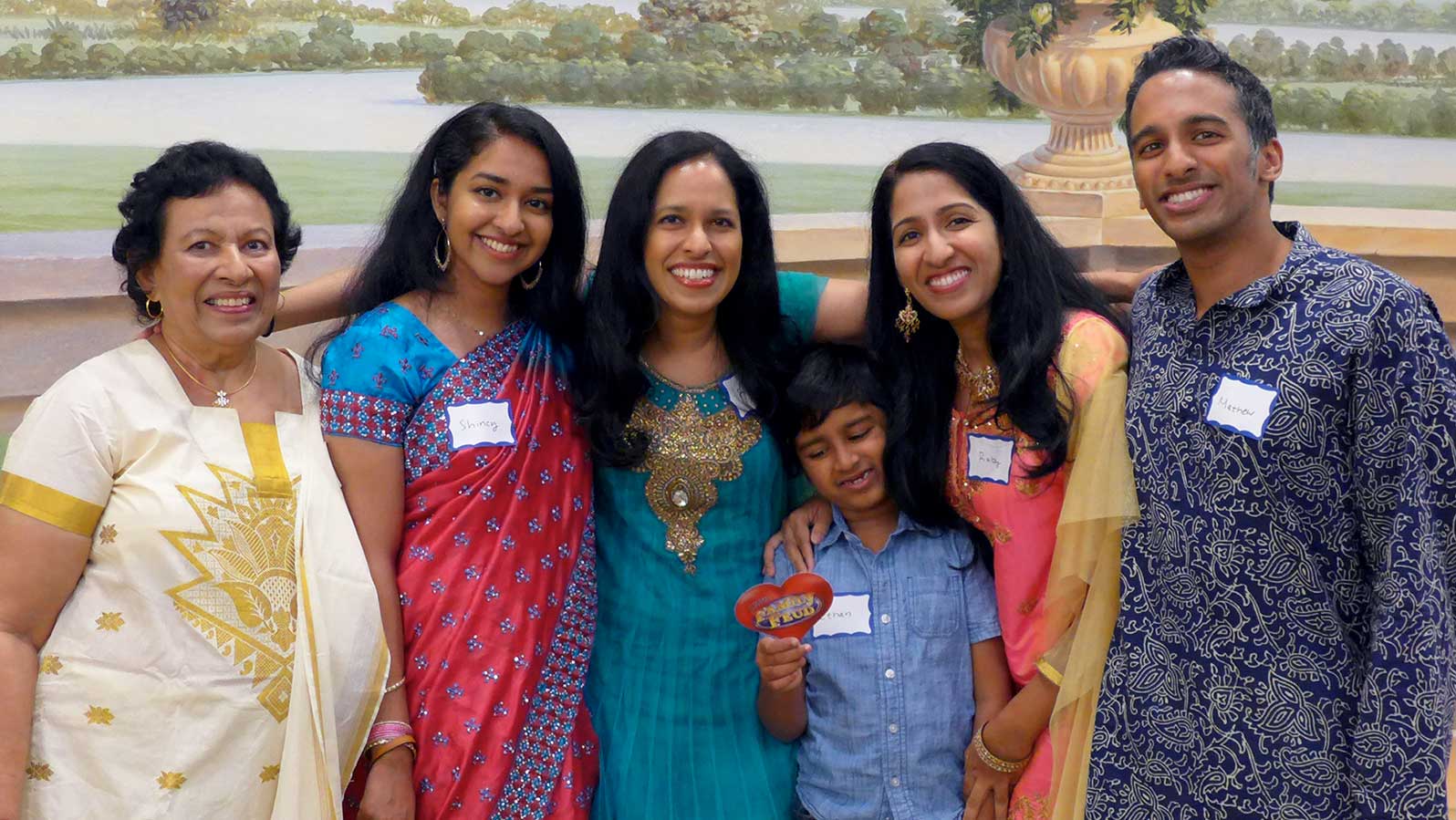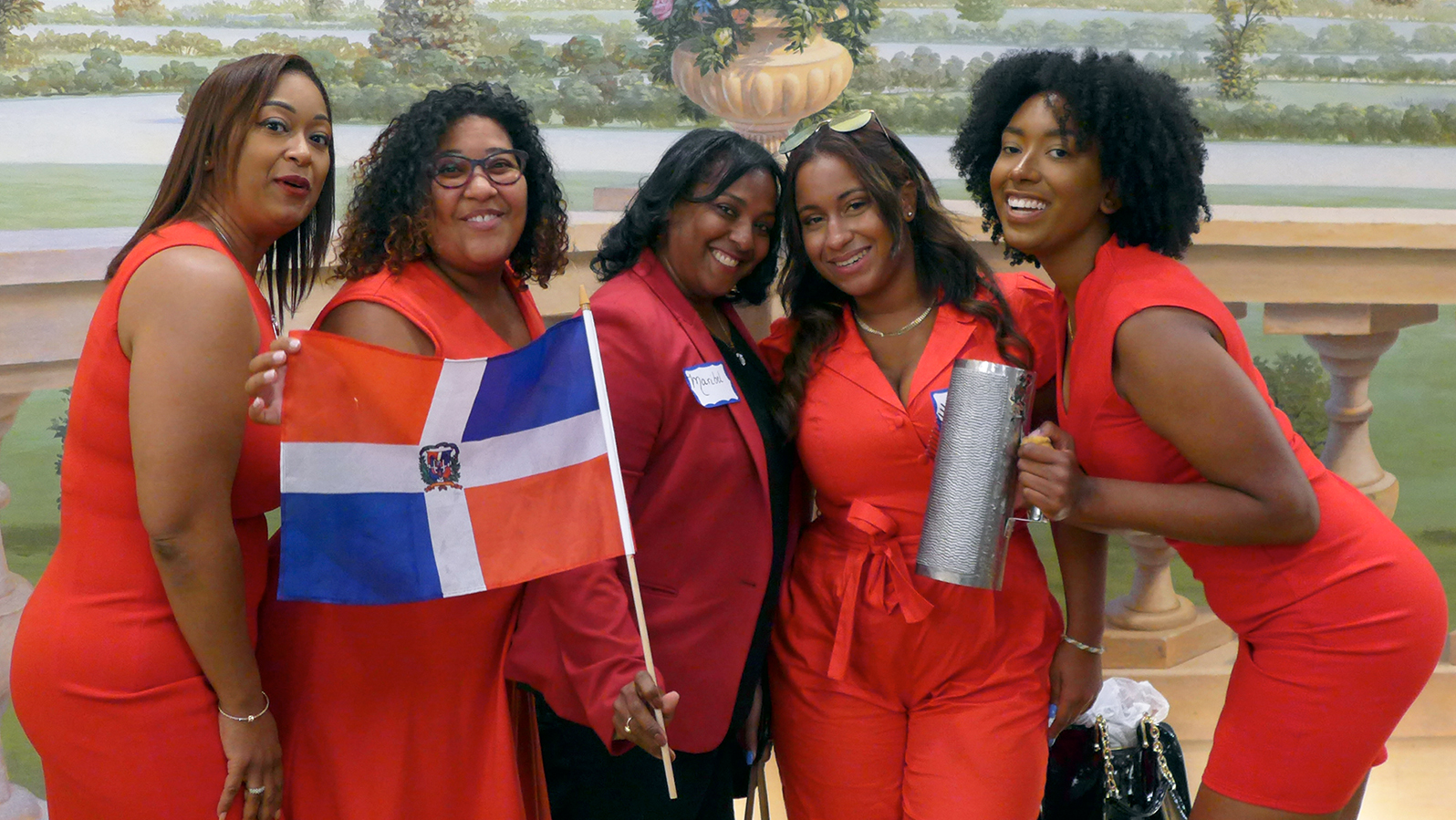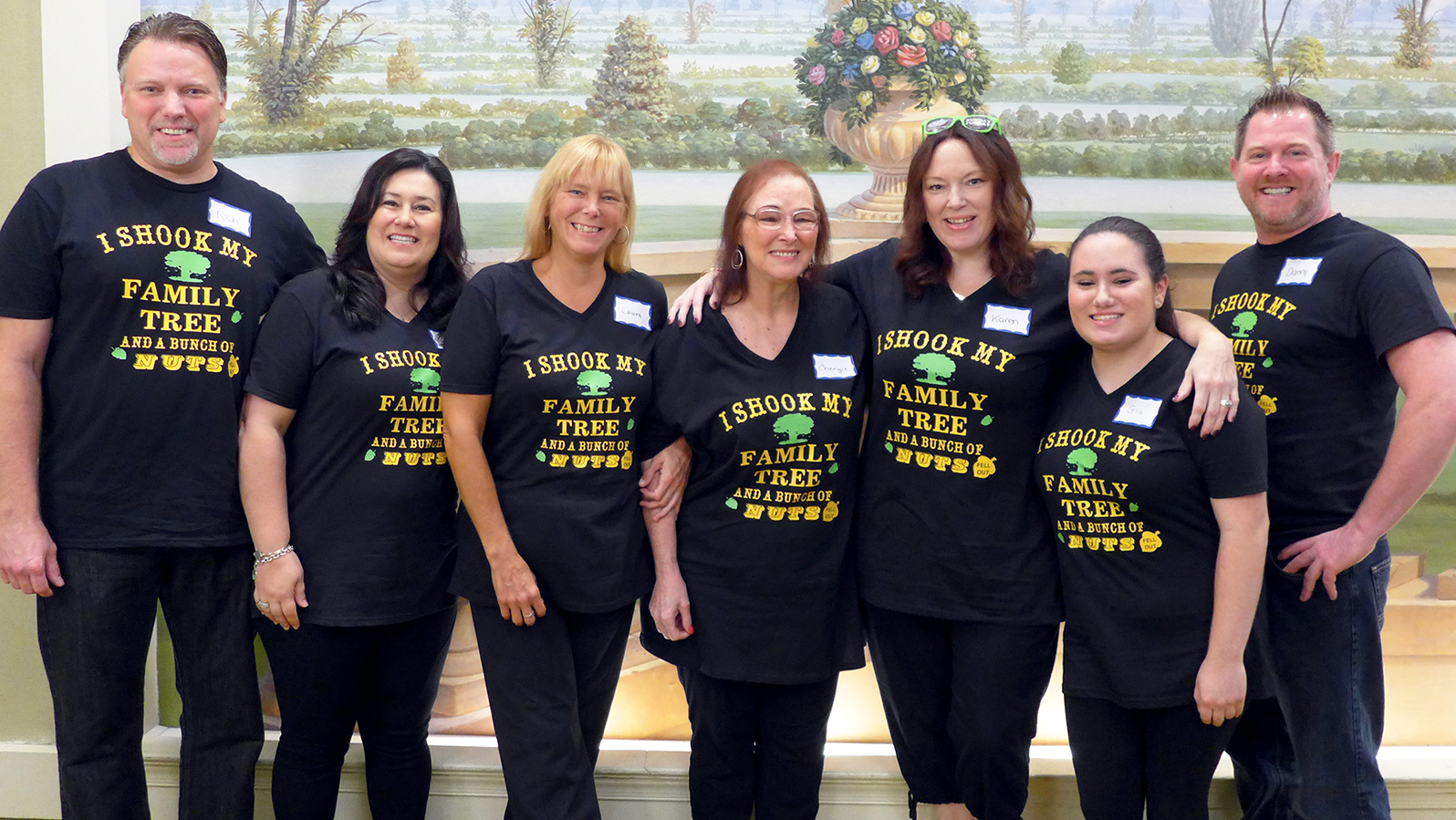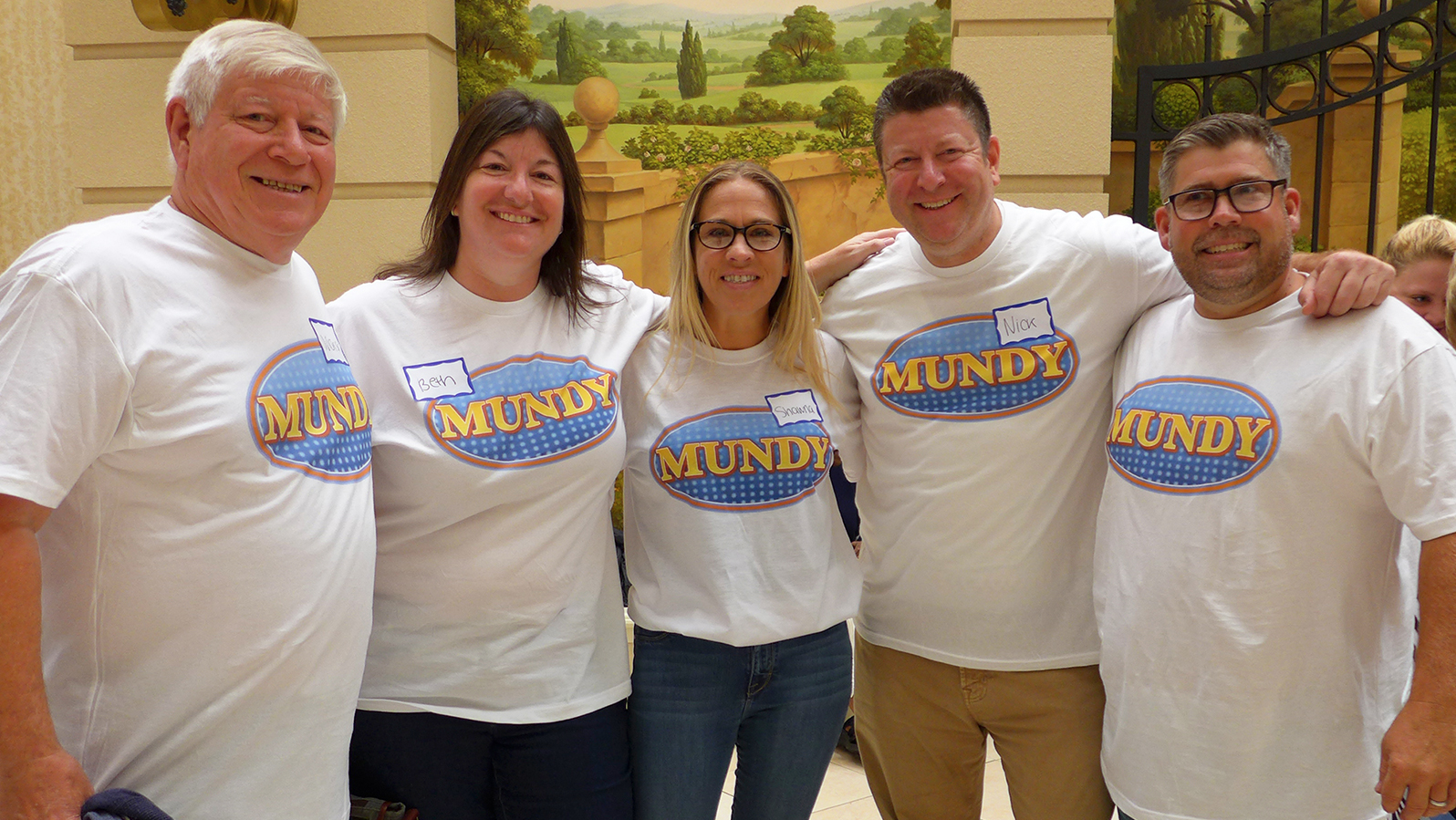 With roots in the Caribbean island Montserrat, the Cabey family calls the 'Boogie Down' Bronx home. We already know that they would win a first-to-the-dancefloor competition, but what about taking the Feud stage by storm? If their big energy is accompanied by good answers, Lydia, Arlene, Jennifer, Jo, and Kevin may just have what it takes!
The longtime Feud fans work hard and laugh even harder. Can game show mavens Art, Jackie, Matt, Greg, and Jason bring their "we-clear-the-board," "top-answer-guessing" skills to the real deal?
Recap: Honolulu, HI
when: October 5 and 6, 2019
where: Hawaii Convention Center
# of families auditioned: 383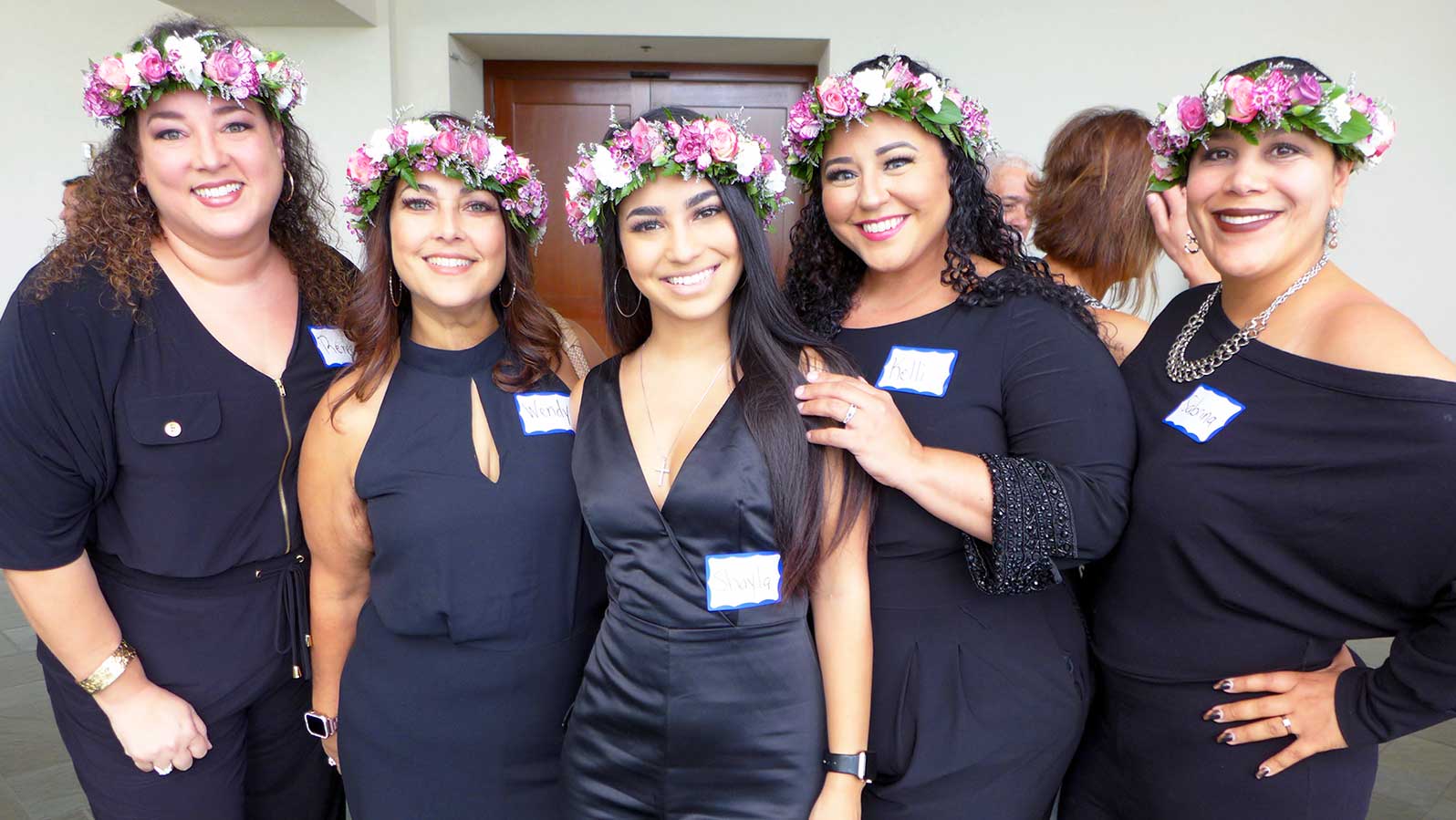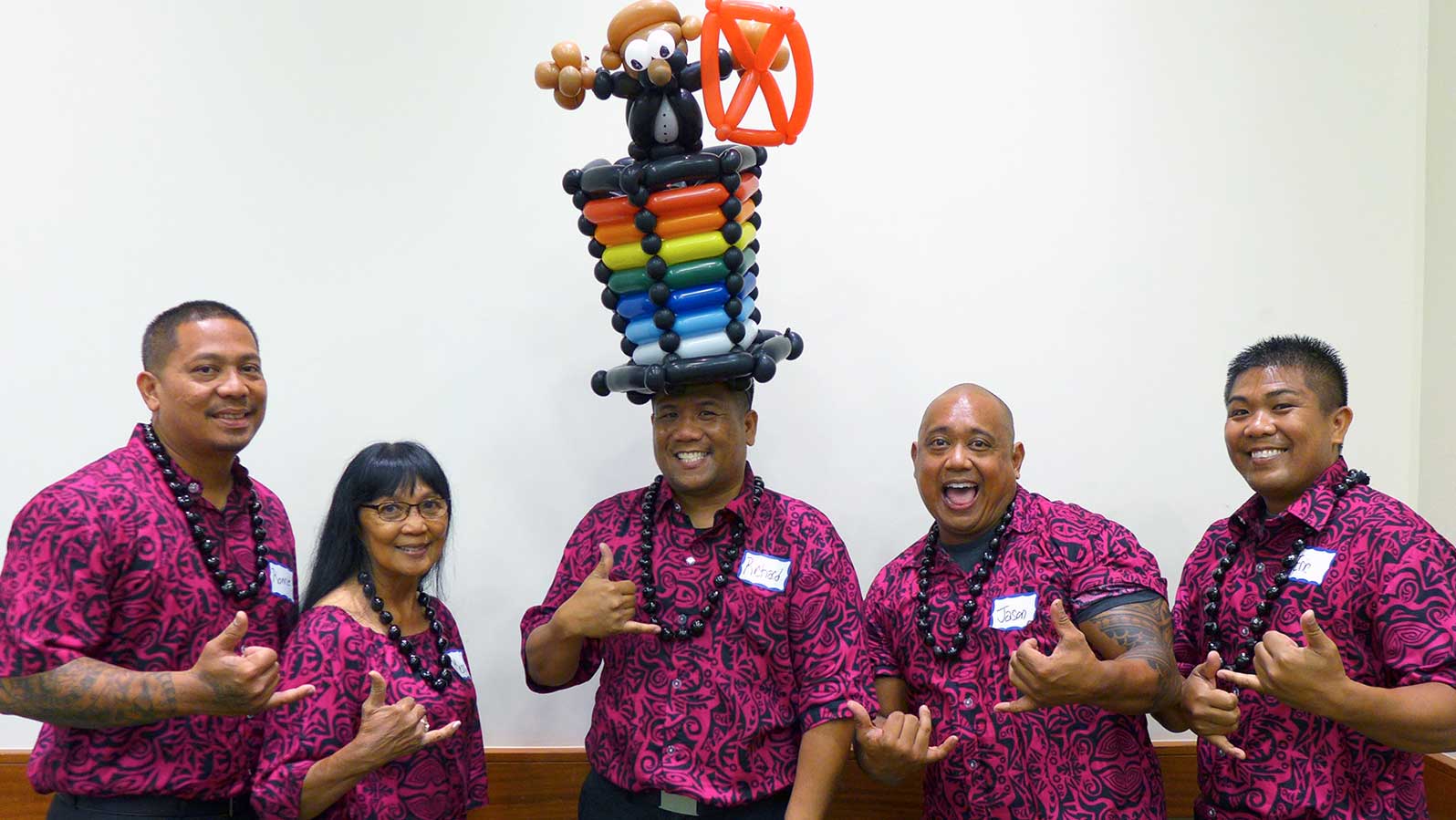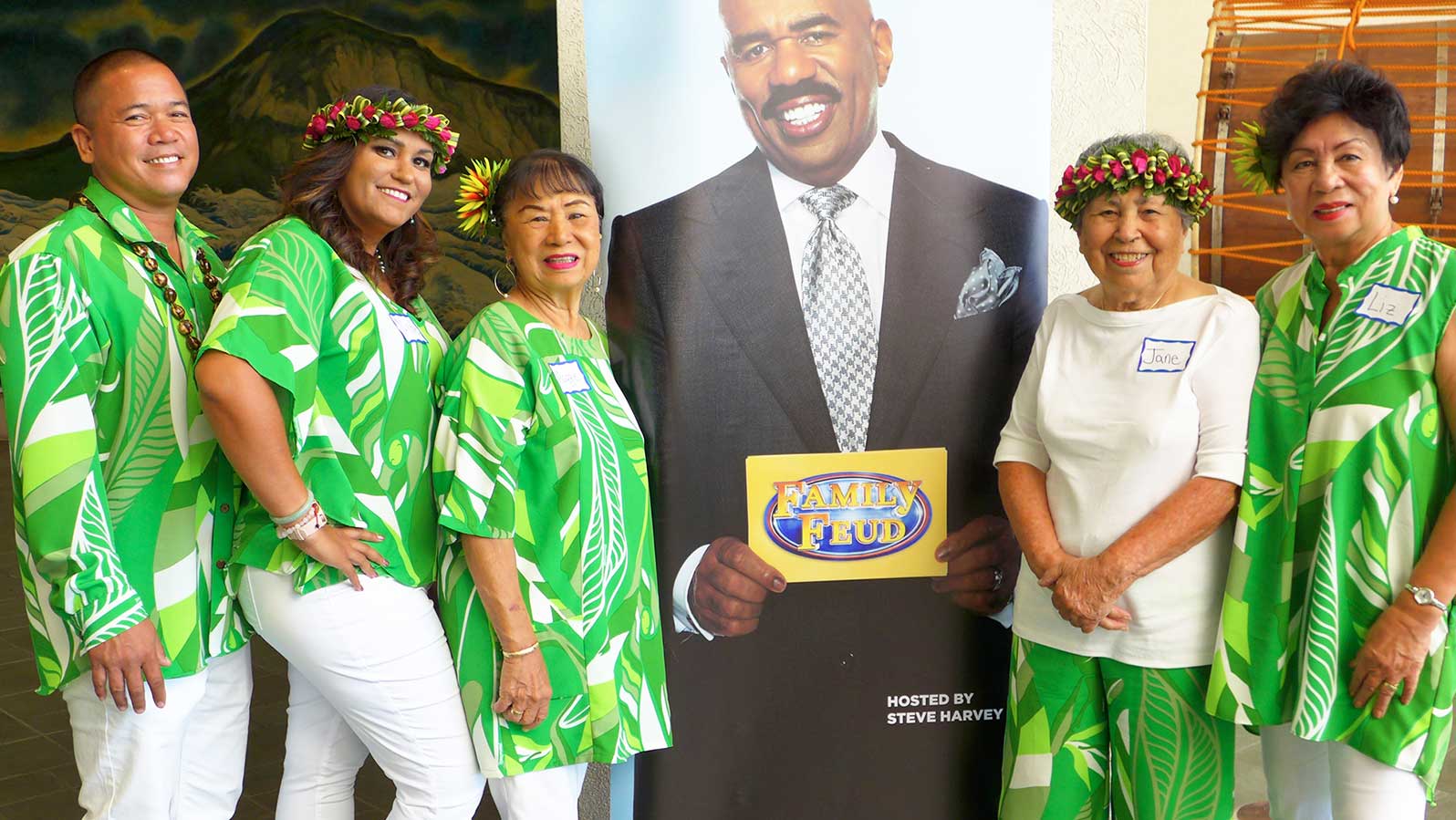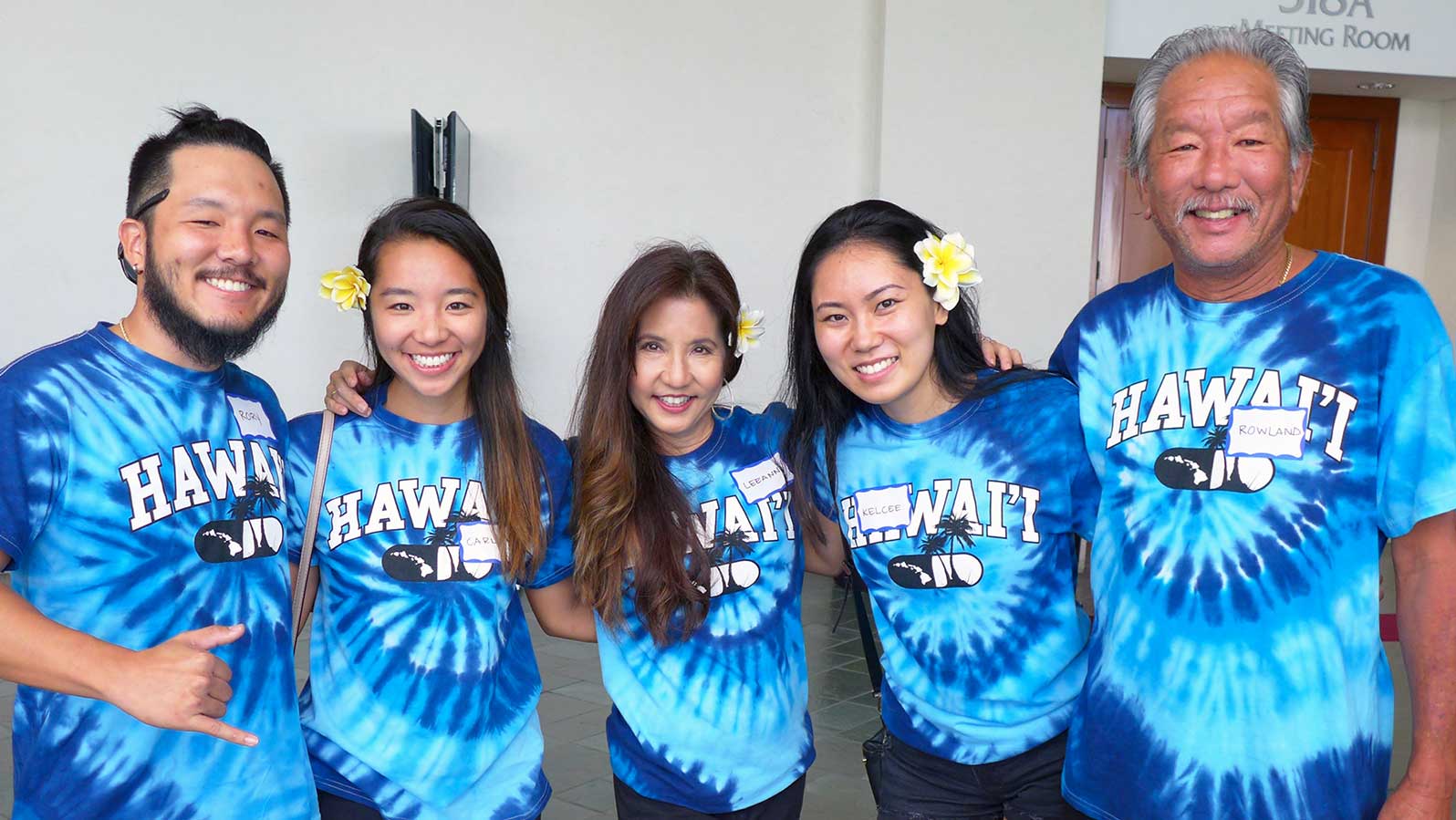 Aloha! The Takehiro family, from Hilo, HI, does not like to lose, but they do love to have fun. Will having three teachers out of the five family members give this devoted family an advantage? Tune in to see.
What about the Kaopuikis from Mililani, Hawaii? They claim to put the FUN in dysfunctional, but we suspect they are ready to play and prepared to bring some competitive spirit to the show…presuming they can hold their laughter in.
Recap: Charleston, WV
when: November 2 and 3, 2019
where: Charleston Coliseum & Convention Center
# of families auditioned: 406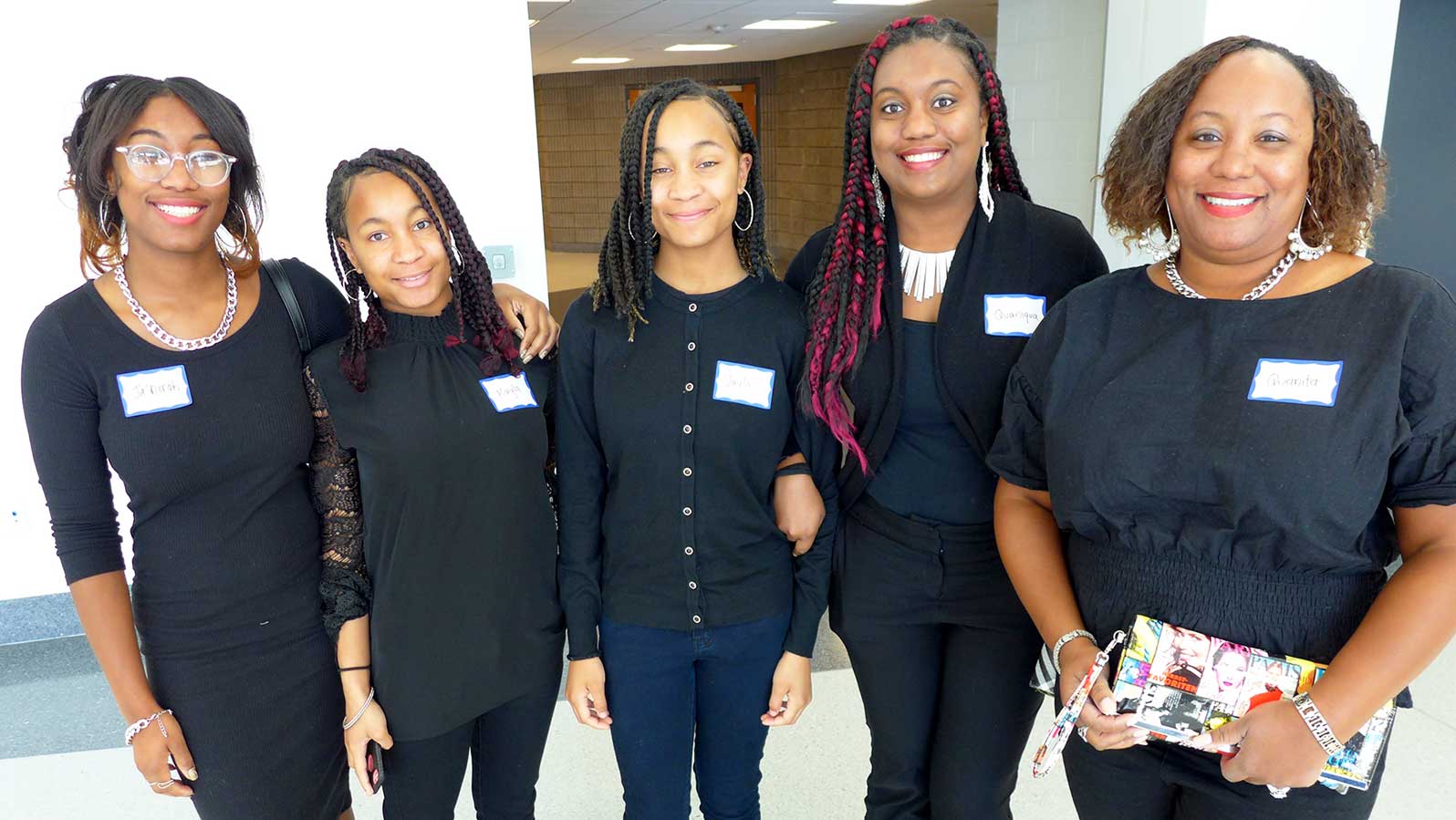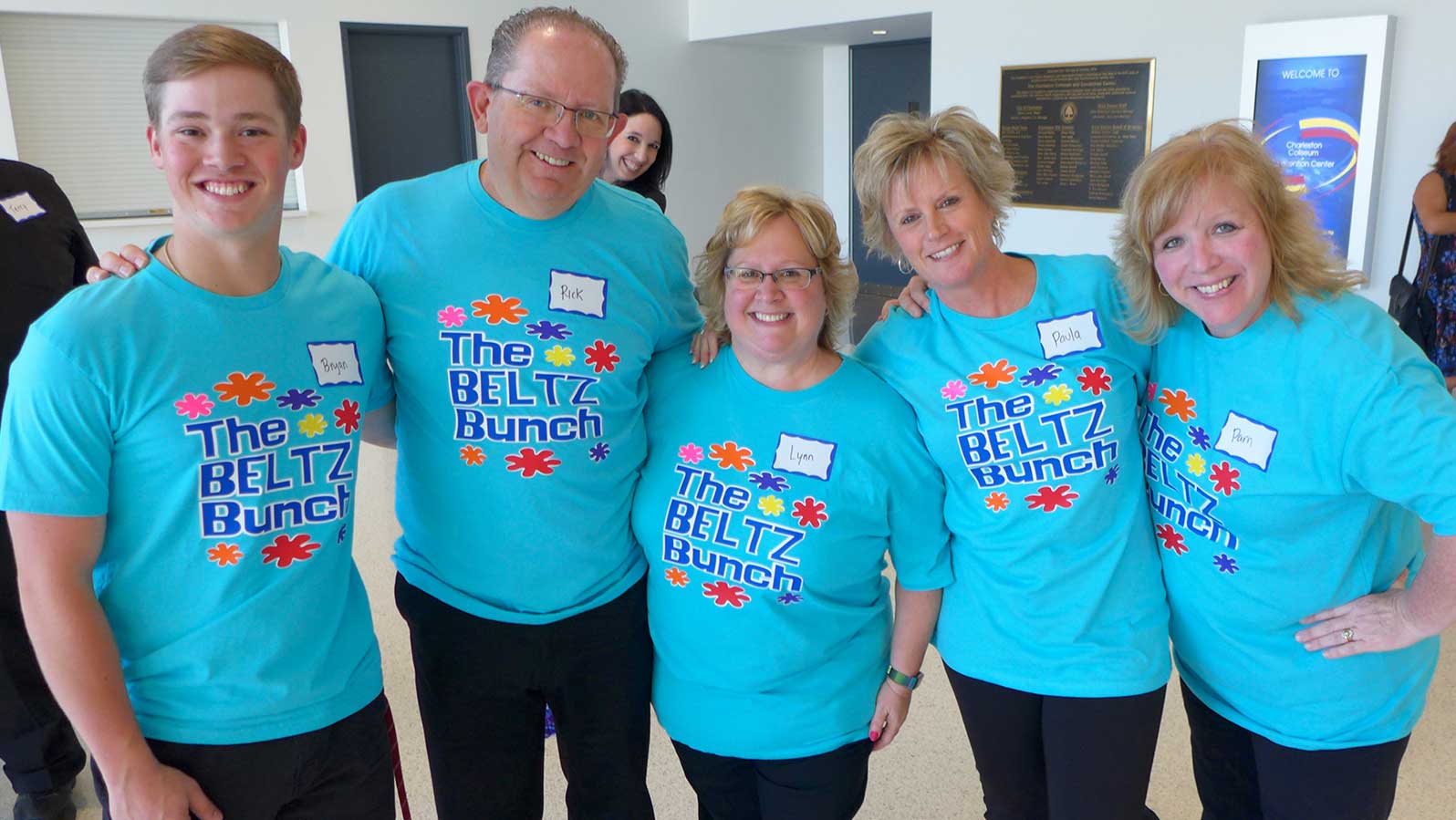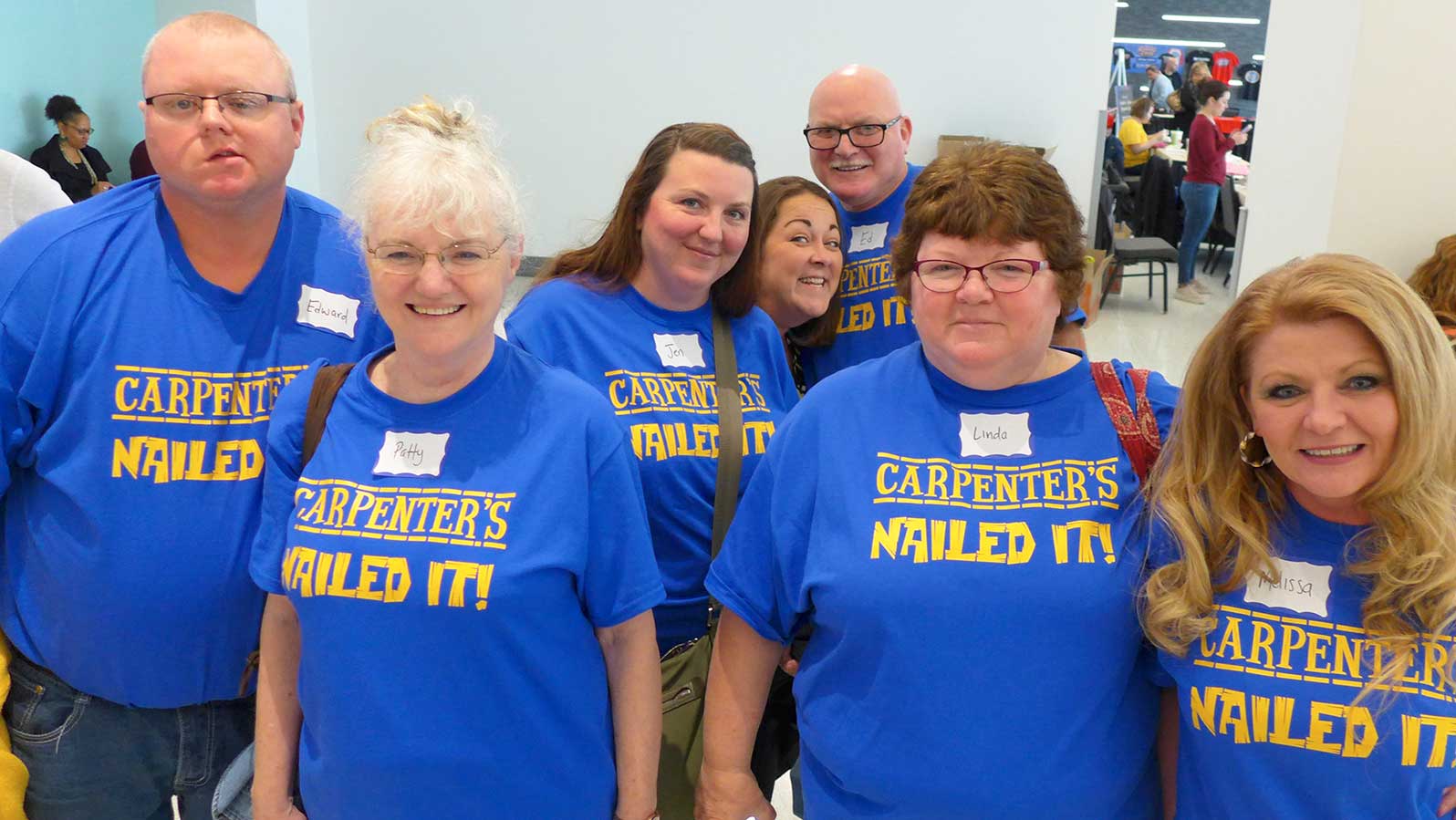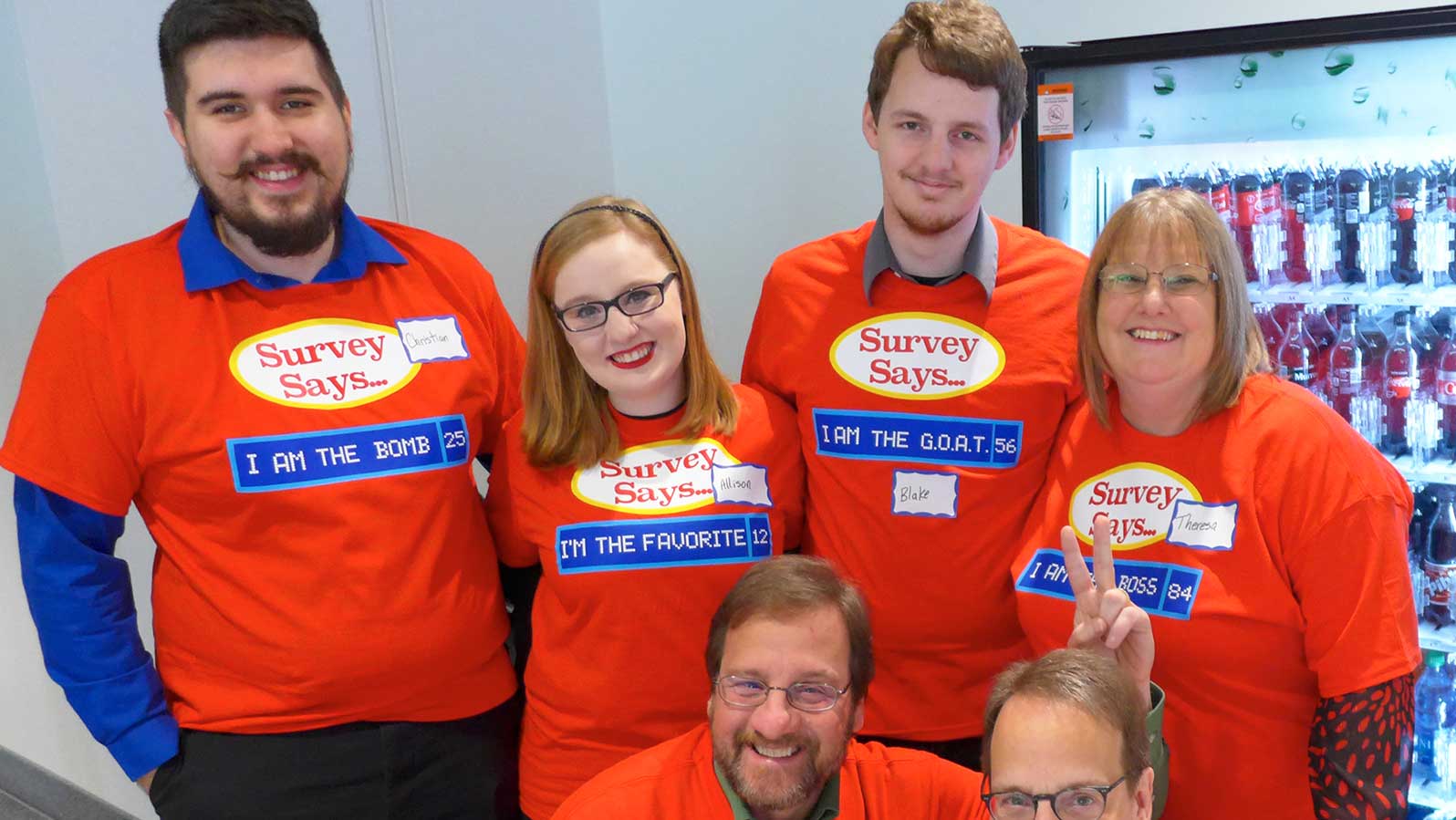 The other Jackson Five are ready to take a crack at the Feud! Hailing from Steve Harvey's home state may not give them a leg up, but this Jackson family says they are more than ready to bring their family support and competitive spirit to the show.
What wouldn't the Jones family do to be on the Feud?? If their creative audition tape indicates anything, we know that Diana, Bev, Dee, Tins, and Tonya, from Clendenin, WV, will be a force to be reckoned with on stage!
Up Next: New Orleans, LA
when: November 23 & 24, 2019
From the Zydeco capital of the world, Opelousas, LA, the Lewis family has mastered their dance moves and cheers, but will that be enough to propel Victor, Tiffanie, Kimberly, Ann, and Ms. Dolly to the next level? Stay tuned!
Up Next: Memphis, TN
when: December 7 & 8, 2019
Visit our FAQ page to get the scoop on all things audition!
We're always scouting for fun-loving families. Visit FamilyFeud.com/Audition to apply for upcoming live city auditions or submit a video for consideration—anywhere, anytime! Our casting producers are waiting to hear from you.
Clap loud, bring the energy, hit that buzzer quickly, and remember to yell "good answer!" Get all our secrets to nailing your audition here.