Lights, cameras, big energy! Family Feud producers have been making the rounds nationwide to meet, greet, and watch families compete for the chance to appear on our upcoming shows. Our most recent auditions took us from Portland, OR across the country to Washington, DC. We've received some awesome audition tapes and look forward to meeting even more remarkable families!
Recap: Portland, OR
when: July 27 and 28, 2019
where: DoubleTree by Hilton Portland
# of families auditioned: 412
Along with its great local brews and designation as one of the country's most unique cities, Portland also brought us an awesome array of characters ready to try their hand at the Feud.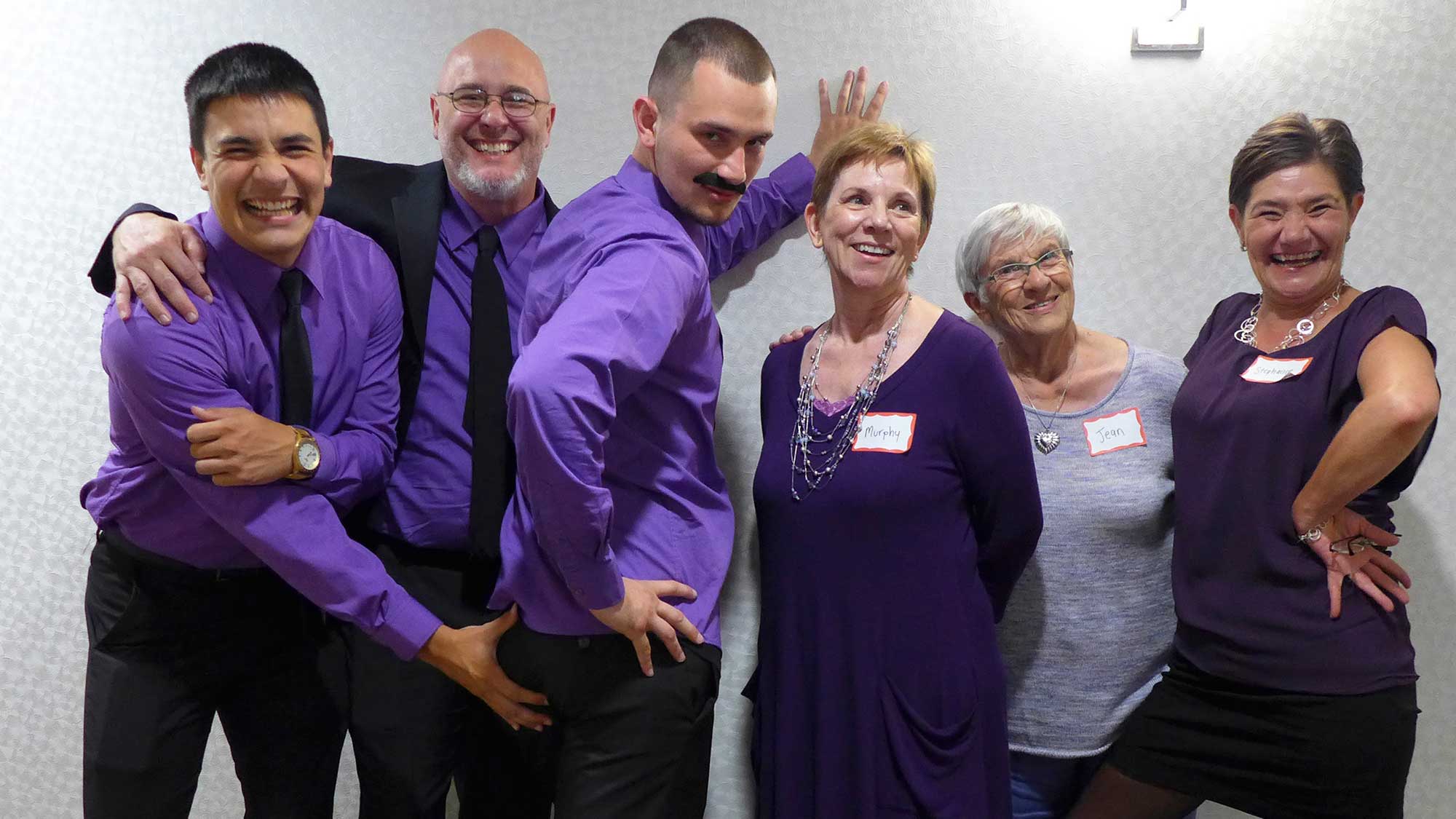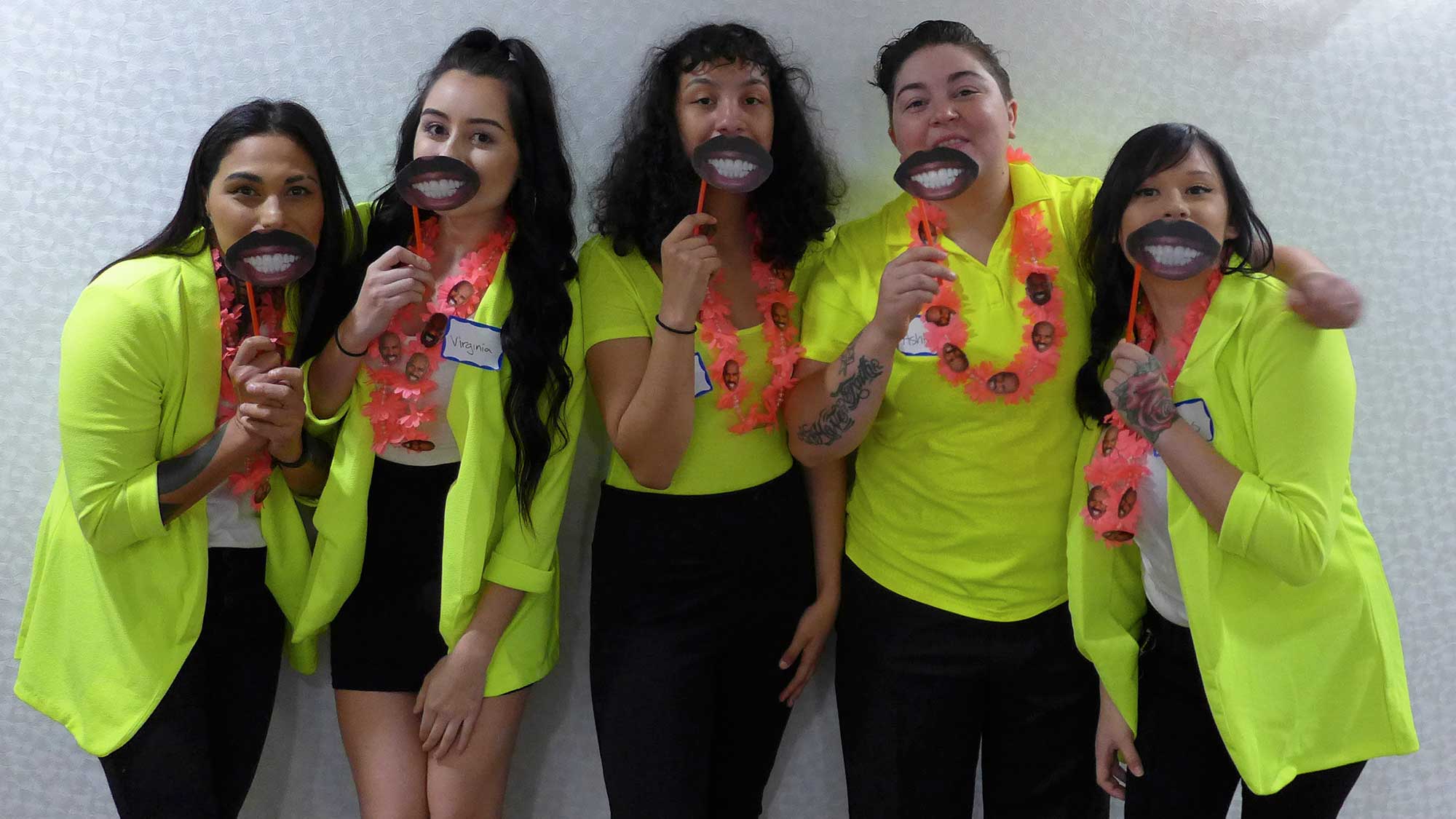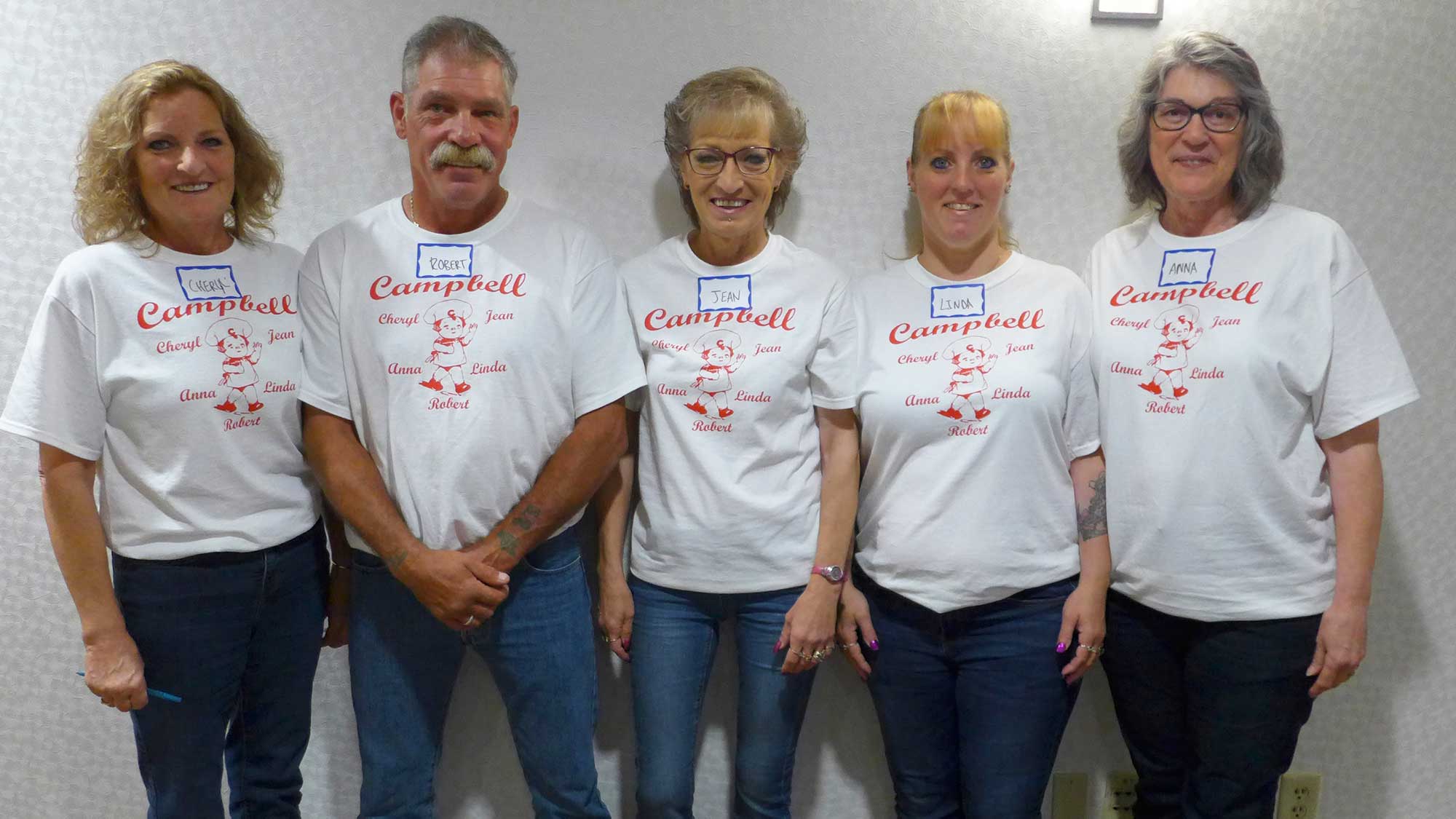 First up, the McKinnon Squirrels. That's right, reader, stay with us! This five-some rocks squirrel nicknames: Momma Squirrel (grandma), Workaholic Squirrel (Aunt Dian), Glamour Squirrel (Aunt Melody), Secret Agent Squirrel (Jes's mom), and Itty Bitty Baby Squirrel (Jes, who submitted this audition reel). Longtime Feud fans, this team has prepped for the big time by playing their own games at home. Will they be able to put their banter and laughter aside long enough to compete on screen? TBD, but with laughter this infectious…
Another Portland contender, the Jordan family from Yakima Valley, WA, is clearly teed up and ready to play. If their audition tape is any indication of what they'll bring to stage, get ready. Don Jordan, his wife Nancy, and their three daughters, Michelle, Brandy, and Jen, are dressed to impress and ready to roll.
Recap: Washington, D.C.
when: August 17 and 18, 2019
where: Marriott Marquis
# of families auditioned: 469
Next stop, the capital! A political and cultural epicenter for sure, but our trip to DC centered on meeting more of the families who make our show so special. Read on for an audition tape sneak peek.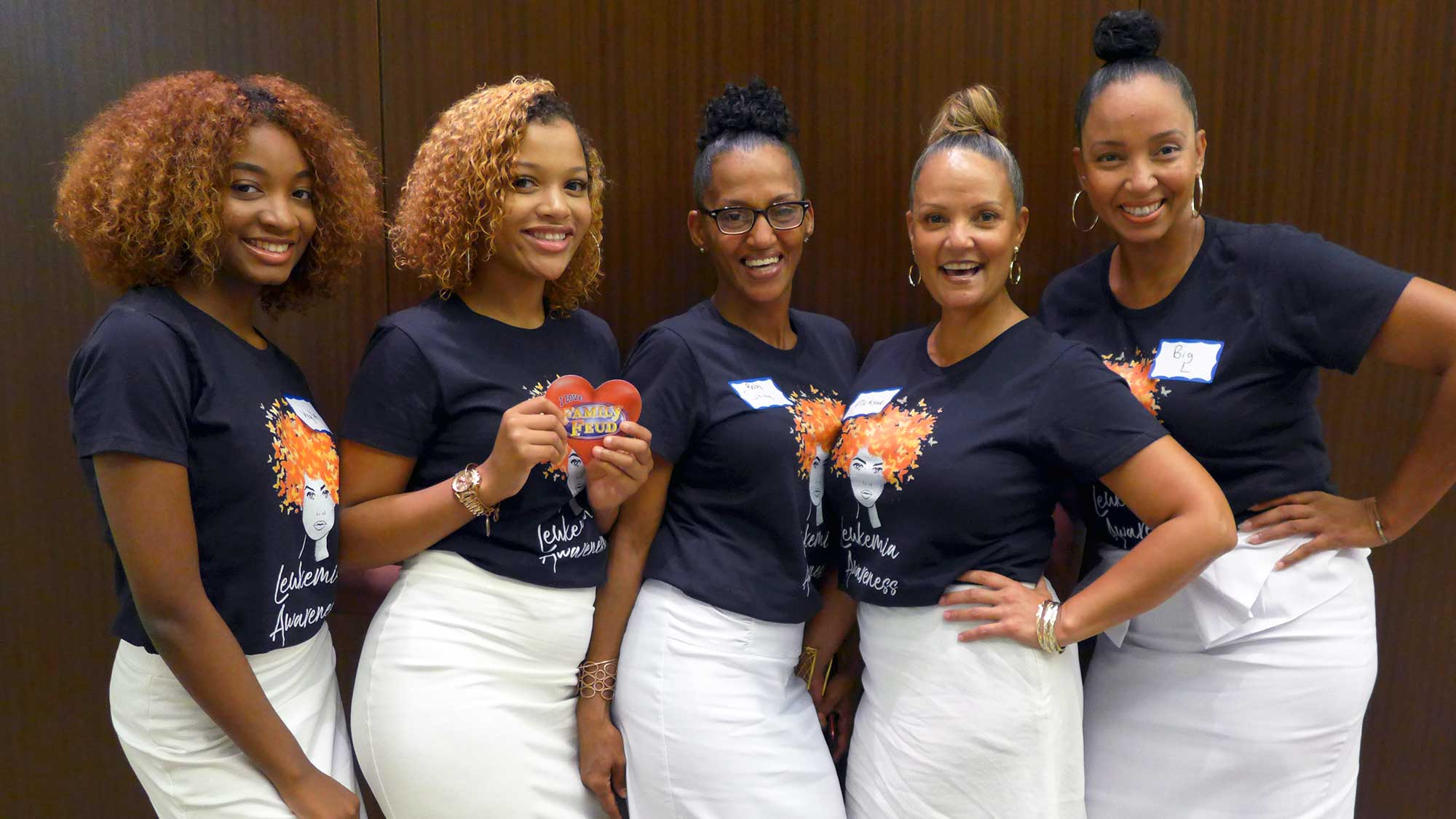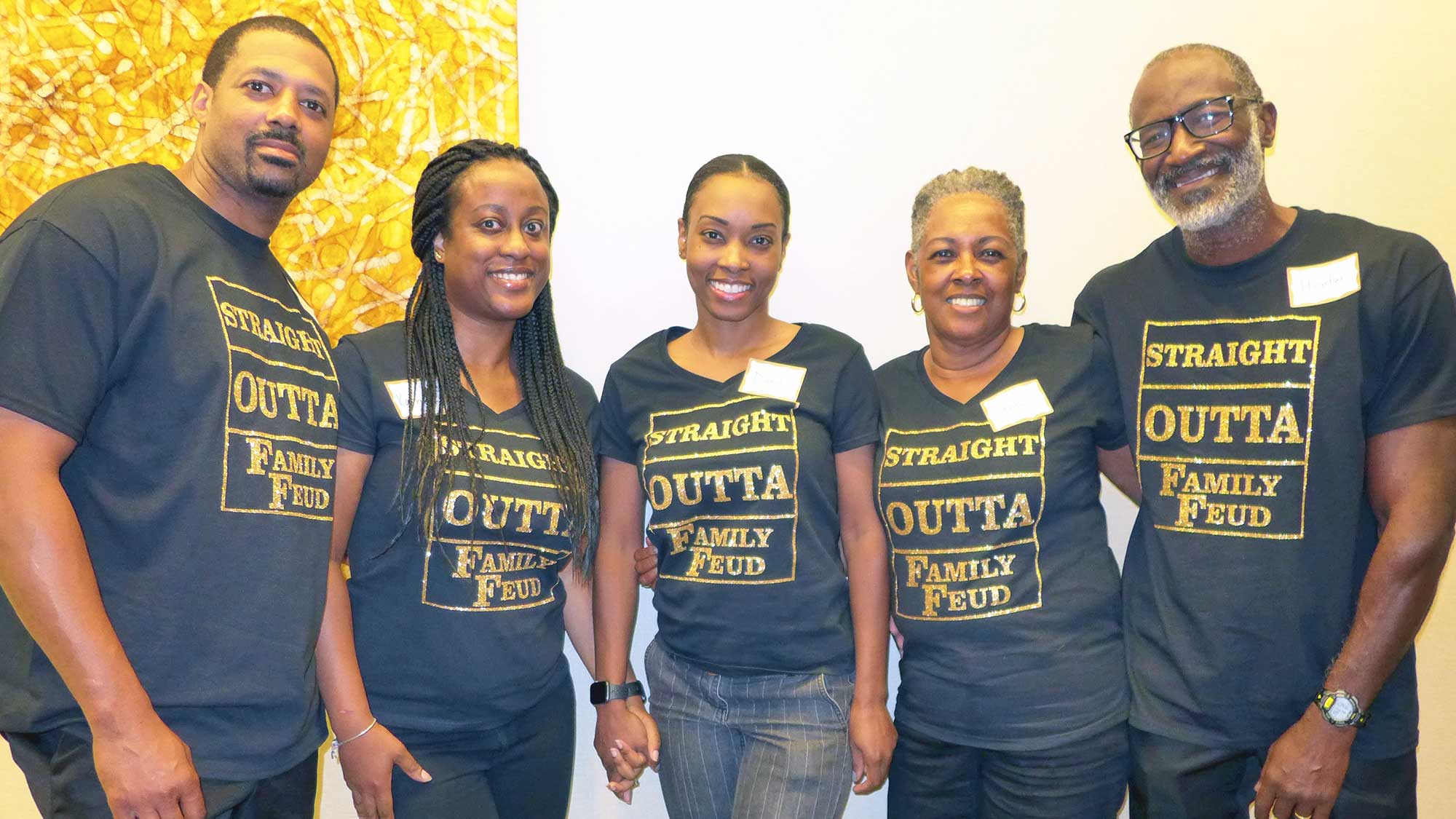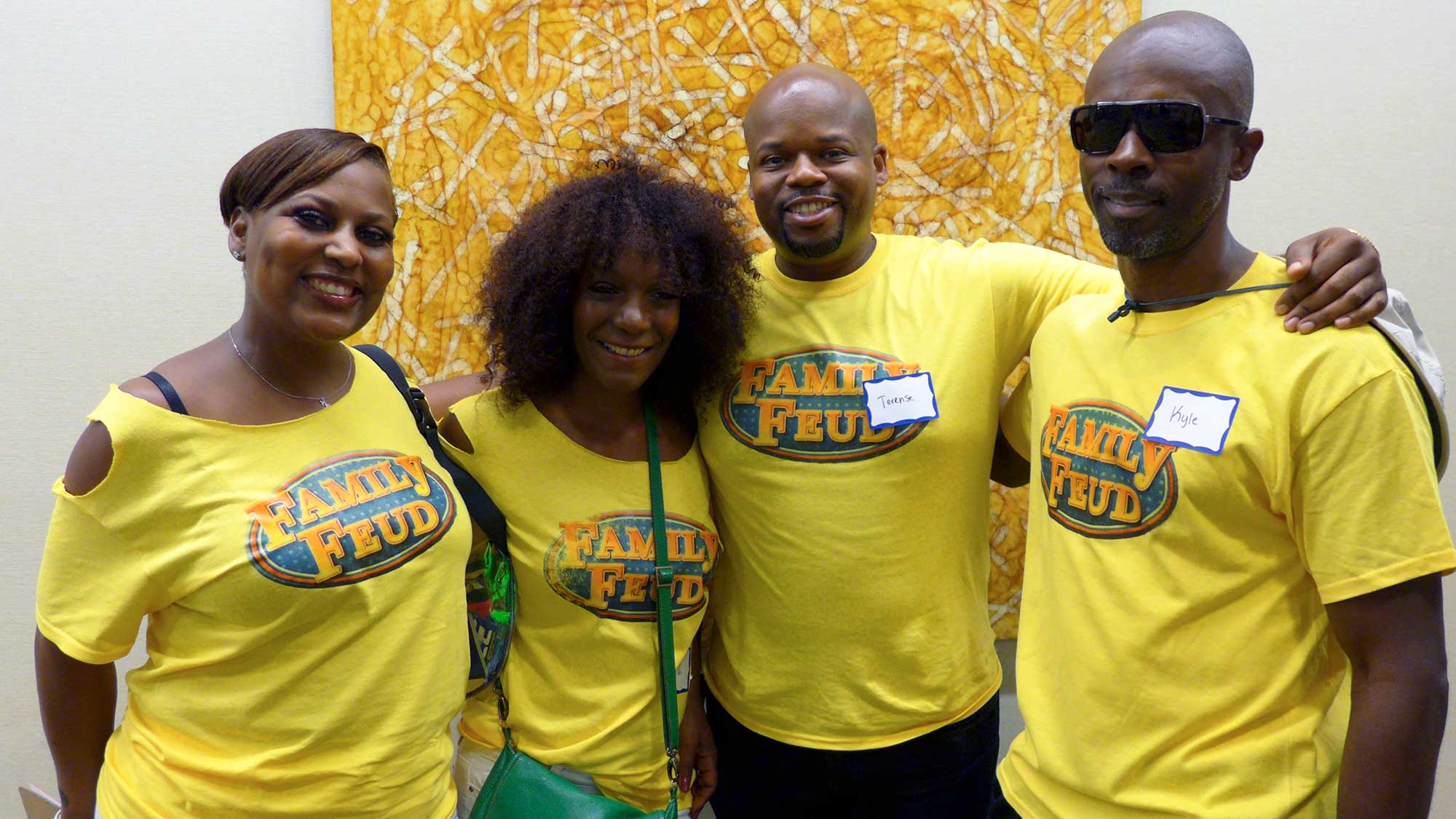 The Thomas family, from the DC metro area, brings a breadth of experience and a lot of energy to their audition reel. Comprised of Tarvetta (the family matriarch who has worked in law enforcement for 20 years), Shanai and Linan (cousins and veterans), Tavon (a French instructor), and Christian, an elementary school teacher), the Thomas family let us know that game nights always included Feud – after watching this audition tape, we know they included lots of laughter too.
What about Team Husted though? This North Potomac, MD crew has been waiting for their chance to represent Maryland in the spotlight! Tracy and John would be joined by their three kids, Sarah, a business consultant; Will, a student at the University of Wisconsin, Madison; and Jack, who loves Maryland's state sport of lacrosse. We'll see if their competitive edge matches their home state pride!
The Nesbit family from DC has mastered the art of the mustache, but will that be enough to propel this dedicated team to the big stage? Deon, Leigh, Chris, Josette, and Shanna say they are ready to play, and prepared to win! Family Feud has held a special place in this family's dynamic for years and they are more than ready to bring their family support and competitive spirit to the show.
Up Next: NYC (Stamford, CT)!
when: September 14 and 15, 2019
We're always scouting for fun-loving families. Visit FamilyFeud.com/Audition to apply for upcoming live city auditions or submit a video for consideration—anywhere, anytime! Our casting producers are waiting to hear from you.
Clap loud, bring the energy, hit that buzzer quickly, and remember to yell "good answer!" Get all our secrets to nailing your audition here.