The latest Family Feud Live tour started again on October 23, and will travel throughout the east coast until November 17—everyone interested in tickets during this run should visit FamilyFeudLive.com for more information.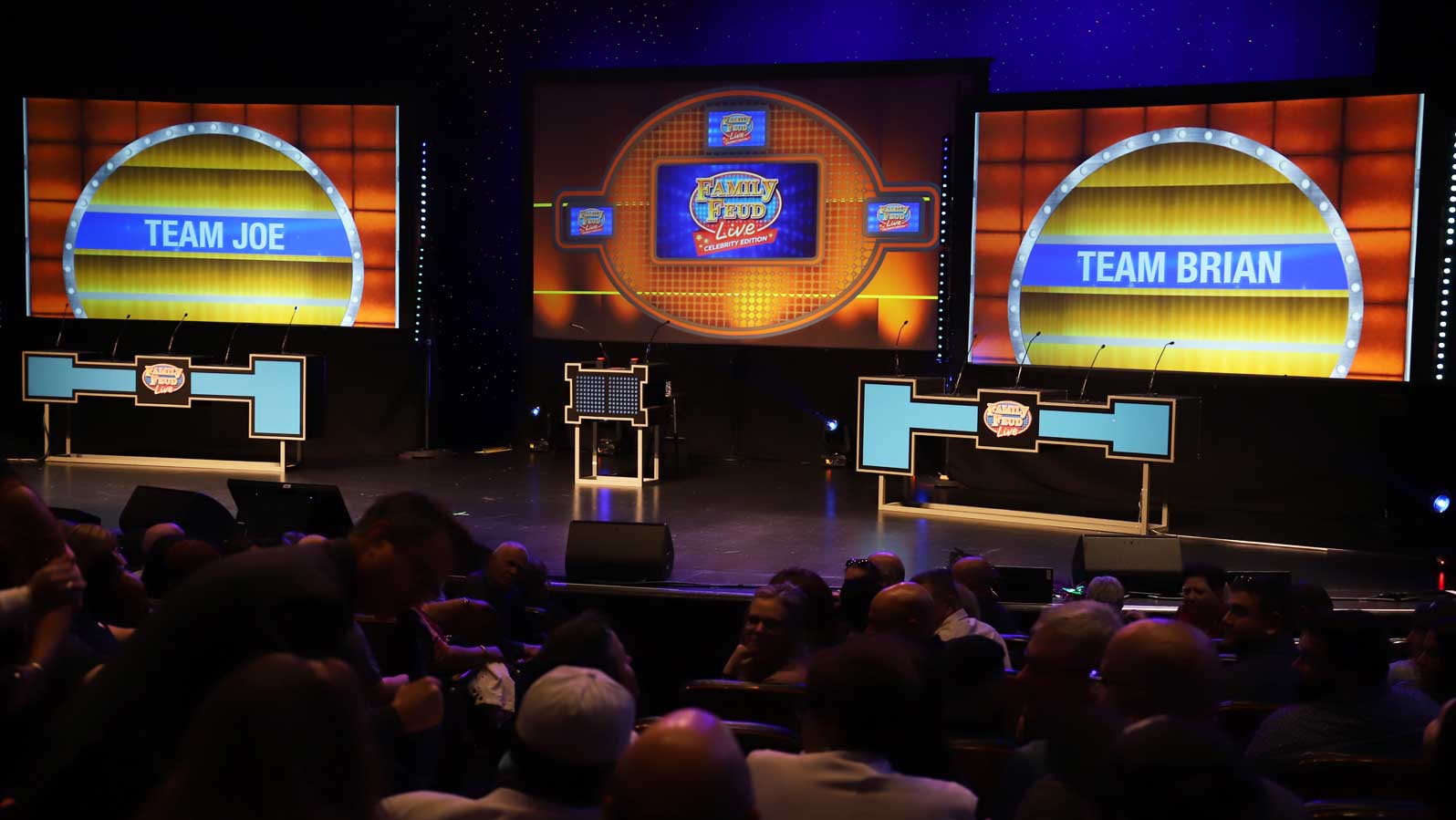 Need a refresher on the show? Check out our previous post about the traveling live shows here.
What's the latest and greatest? The set-up is the same—celebrity team captains will work with a team chosen at random from the audience and then play for various cash and prizes—but there are some new captains in town. Chris Kattan, Pauly Shore, and Tom Arnold are bringing the funny to the stage on this run (note: Chris Kattan and Pauly Shore play 10/23–11/2, then Tom Arnold joins Pauly Shore from 11/4–11/17). On tour as the show announcer? Brian Dunkleman.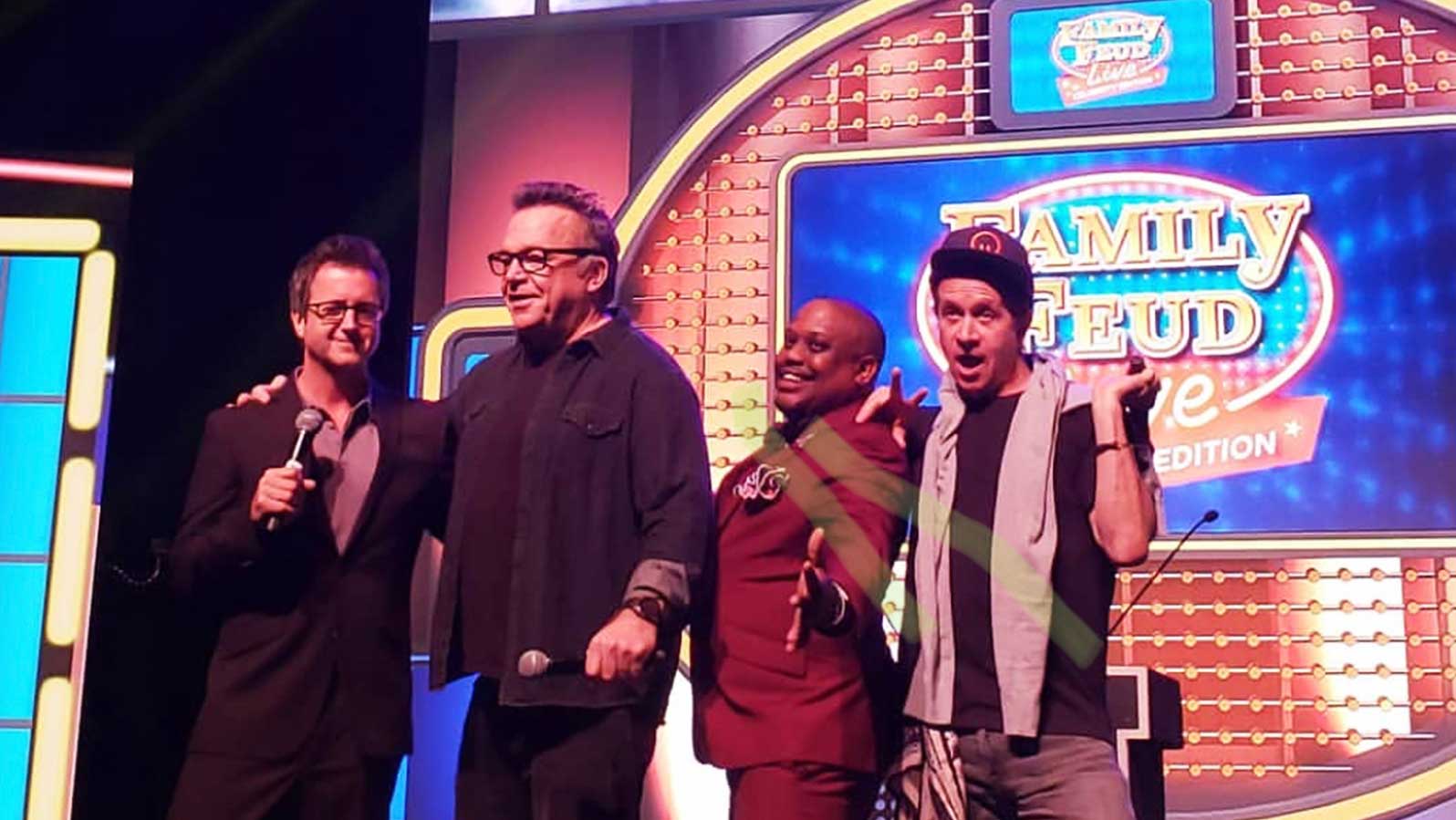 Rounding out the names to know is Family Feud's own Rubin Ervin, who has been enjoying hosting duties since November 1. We had to check in to see how hosting is treating our friend.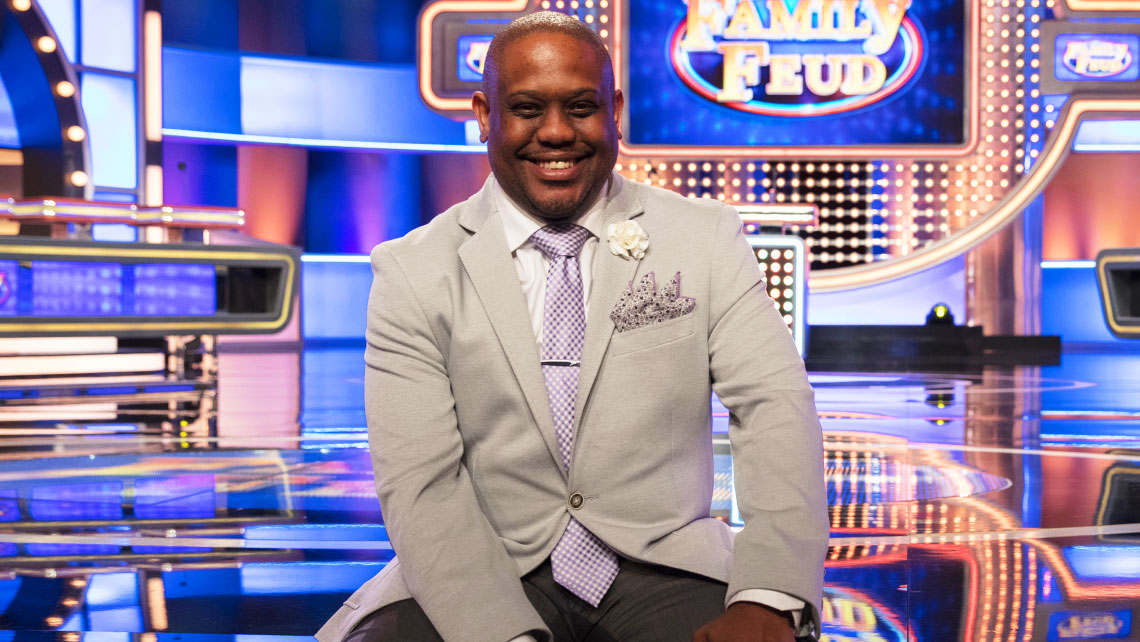 Feud: Let's start at the top. What are you most excited about?
"This is a dream come true for me," Rubin confirmed. "It's kind of surreal, actually. And I'm loving it!"
Feud: How's this different from your other work on Family Feud?
"I've had to turn off my announcer brain and put different muscles into use to host. Announcing and warming up the Feud audiences is so much fun, but also familiar to me and I really have the chance to improv there. So I'm a little used to being the guy before the guy! But, this has been an awesome experience and I'm loving juggling a lot of different plates while hosting."
Feud: How's the team? You're spending a lot of time together traveling.
"We are definitely on the go, but everyone is amazing. I get to hang out with some amazing, talented people and it's just a lot of fun."
Feud: What makes this live show show so special?
"A lot! First, it's really interactive. So instead of families, like the TV show, audience members are pulled up to join the teams, which gives everyone a chance to win cash prizes. It's also unique that our travel schedule provides so many opportunities for fans from all over to be onsite live. This show has become a really cool night out or date night even for people all over."
Feud: Any sneak peeks into what we can expect from the remaining shows?
"Lots of games and lots of laughs."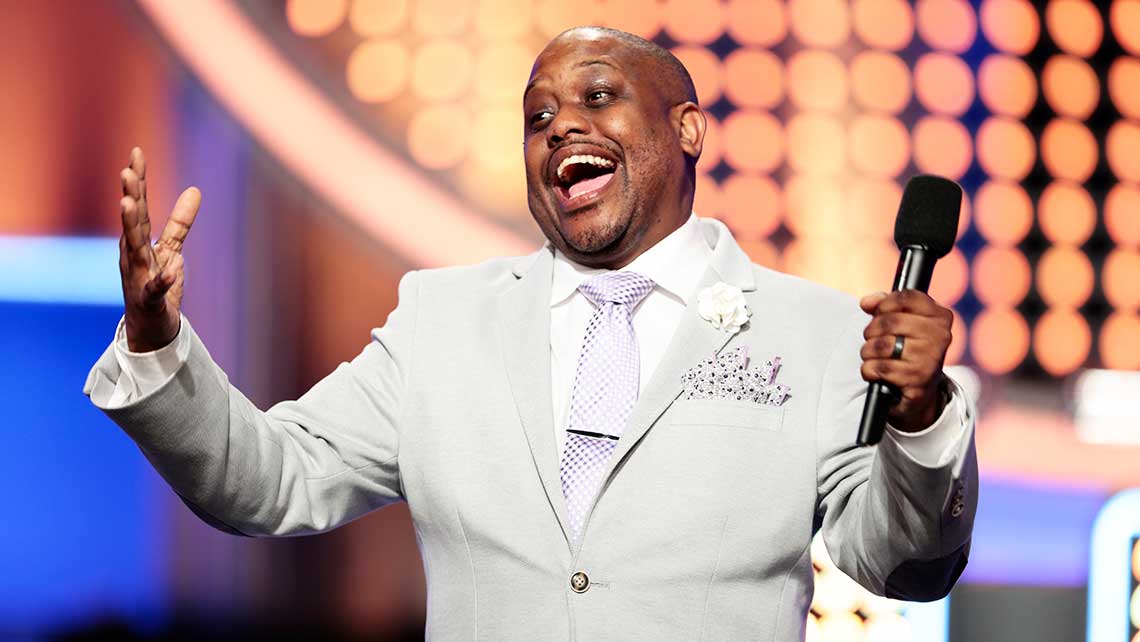 We believe him. Fans, don't miss your chance to see Rubin do his thing – we know he's nailing it.
Check out the upcoming schedule and grab your tickets here to join our celebrity team captains and have a chance at becoming a member of their on-stage "family" yourself.