A range of Family Feud board games is arriving just in time for the holidays! Buy as gifts for family and friends, then play at home together.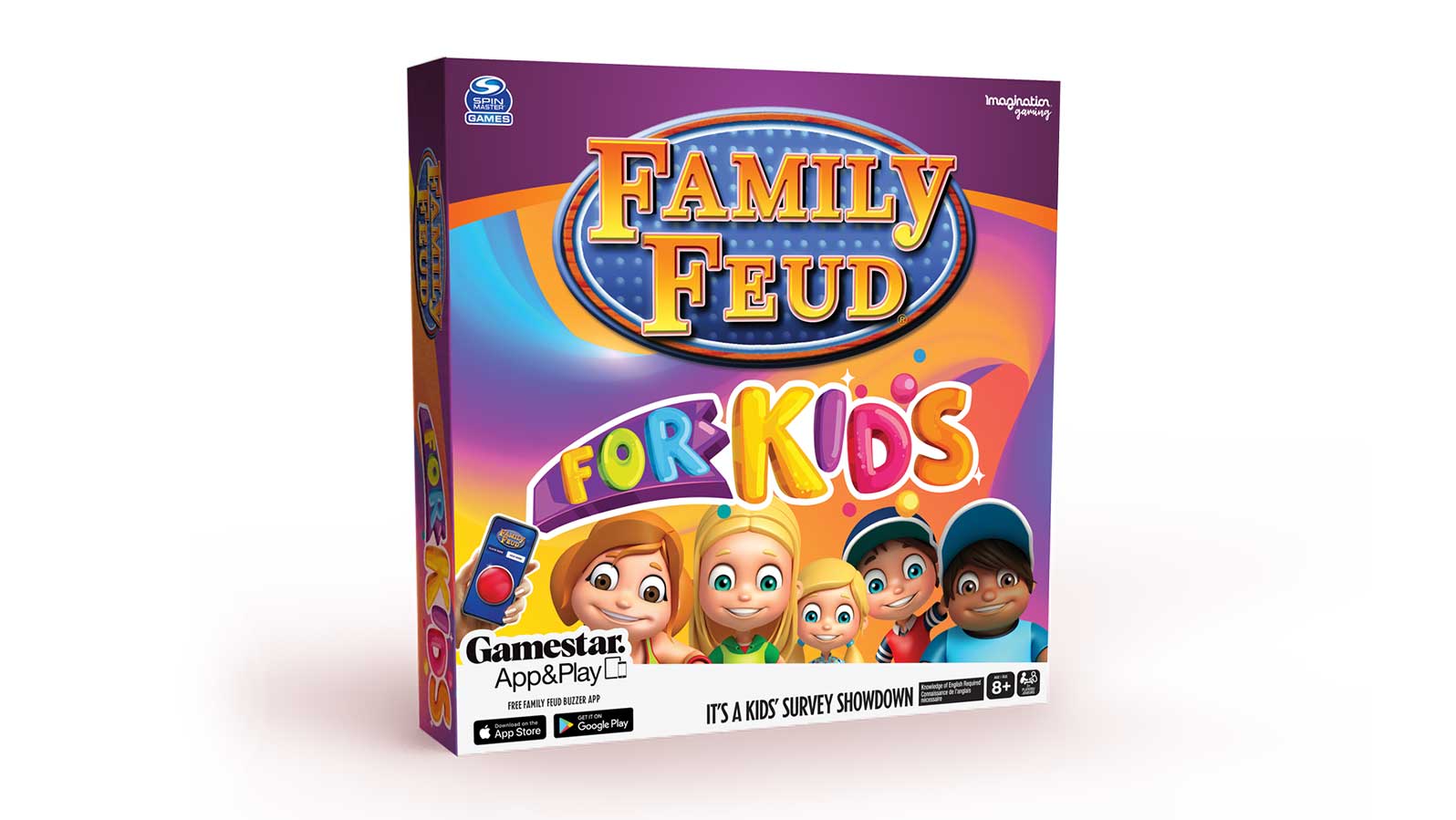 Family Feud Kids – Age 8+
Keep the kids entertained with fun survey questions like: "Name a place a parent might hide your birthday present" and "Name something people shout at that can't shout back." Get it here.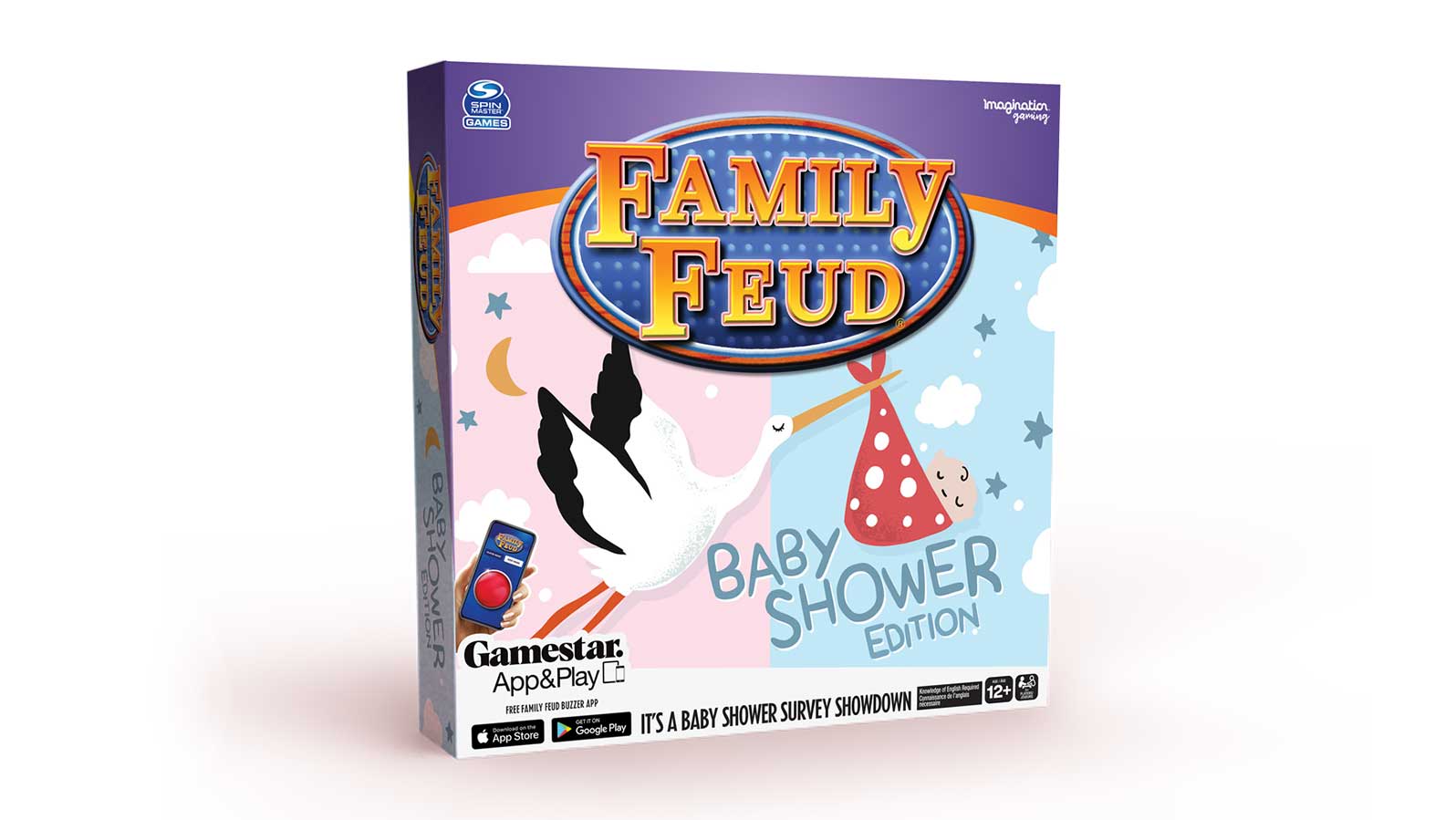 Family Feud Baby Shower – Age 12+
Add a fun new element to your next baby shower by having guests join in and answer questions like:  "Name something a father does right after his baby is born" and "Name something a new parent might attempt to do while baby is sleeping." Get it here.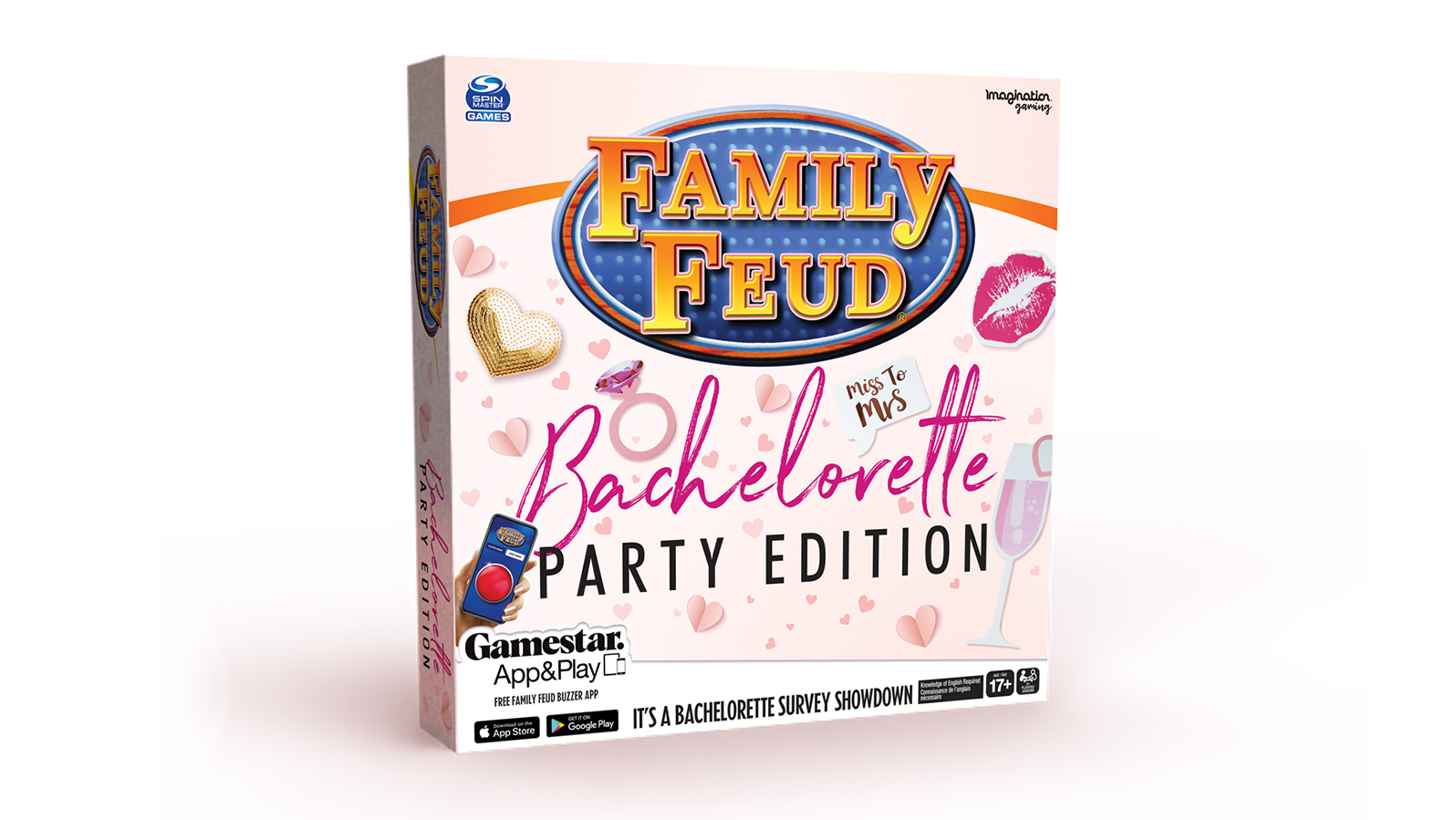 Family Feud Bachelorette Party – Age 17+
Get your bachelorette party or girl's night started with all-new, spicy questions that are too hot for TV (and this website!). We surveyed 100 women–some of their answers will shock you! Get it here.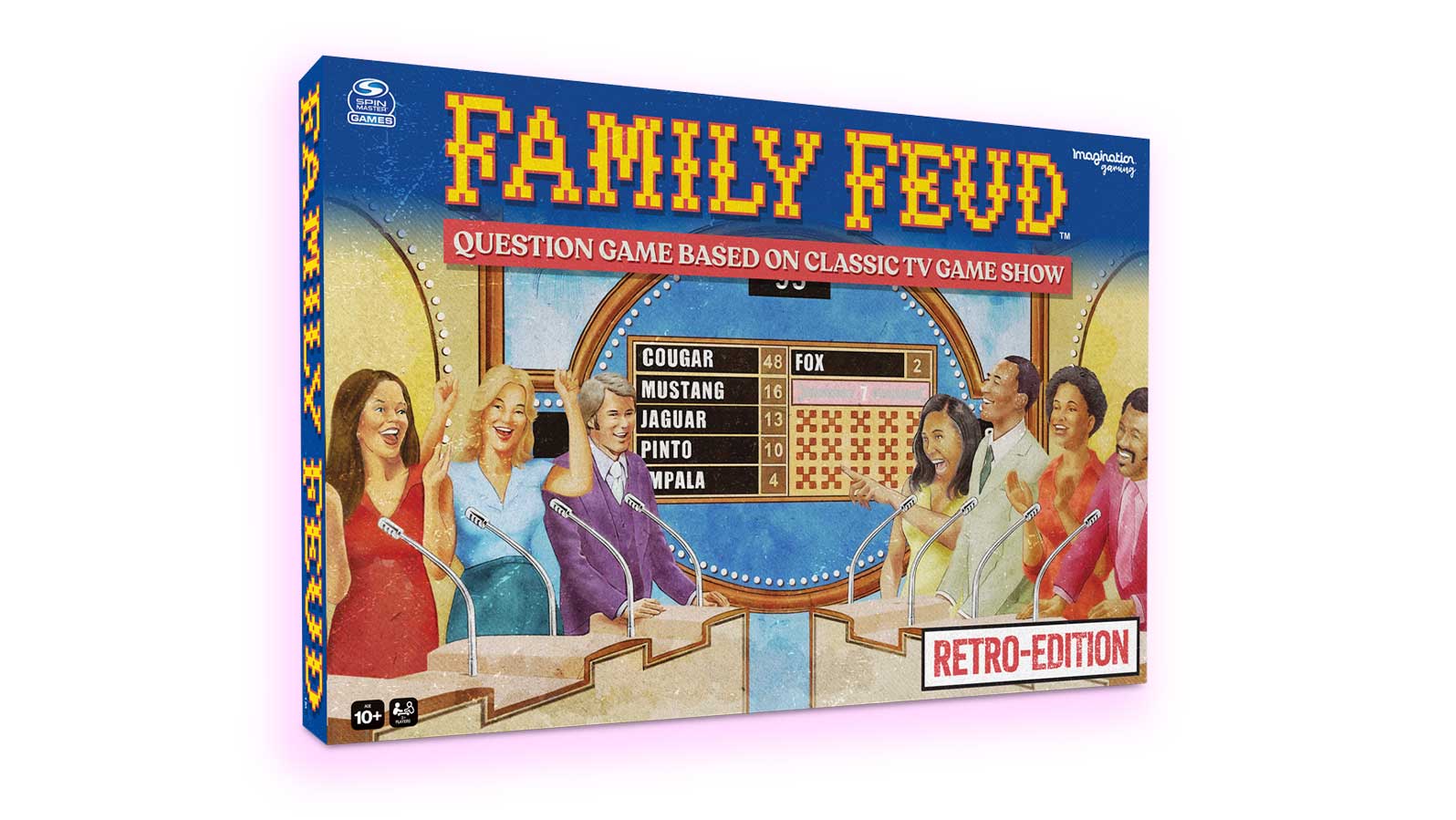 Family Feud Retro – Age 10+
Featuring classic artwork, a retro stand-up scoreboard console with pull-out answer-reveal tabs, and a mix of modern and classic questions from the early years of America's hottest game show! Play over 150 modern survey questions, or compete against family and friends to find out who knows what America USED to think back in the '70s. "Name a well-known Mikey," "What's a way to get rid of the hiccups?" Just like today, each classic question was surveyed for 100 responses. Can you guess history's top answer? Get it here.
For extra fun, don't forget to download the free Gamestar App&Play Family Feud Buzzer App to add real sound effects from the show into your games at home!