America's hottest game show wants to help you snag America's hottest deals!
That's right, Family Feud has just launched familydeals.com, powered by Knocking, to present Family Steals & Deals, the easiest way to get amazing savings on great products. From cheesecakes to electronics, and fun things for the kids to the latest gadgets that make your life easier and safer, there's something for everyone among these items created by some of today's most interesting entrepreneurs.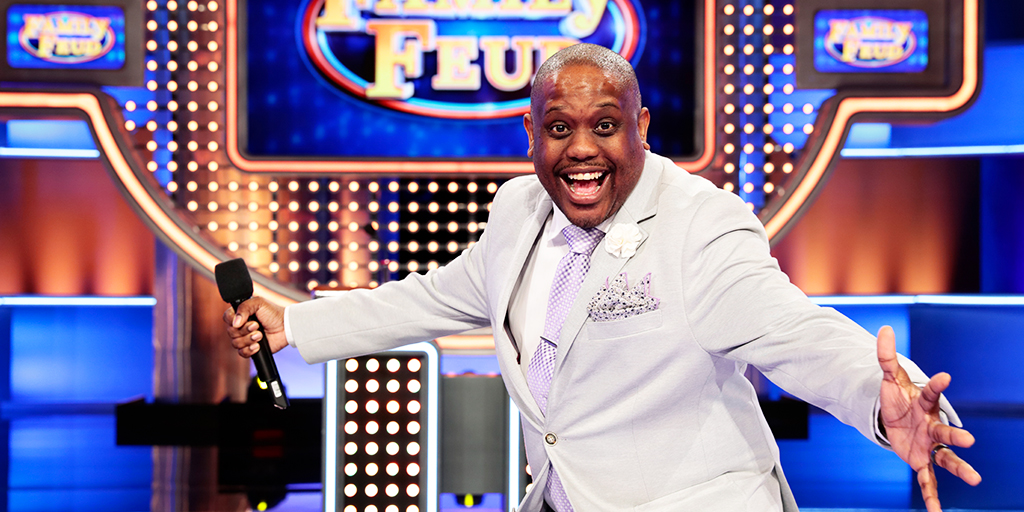 Each week Family Feud announcer Rubin Ervin will spotlight new products that are real deals and real exclusives. Rubin will test out new products, talk to creators–and you might even see his wife and kids get in on the action! Be sure to check out the Feud social handles each week to see what deals and products are catching Rubin's eye, and then get them for yourself.
Getting access to these great savings is easier than winning Fast Money. There are two ways to sign up:
Sign up today and we will send a code for free shipping the day before we launch right to your phone!
Knocking has been partnering with leading brands, shows and networks for years, and Family Feud is excited and honored to be a part of the Knocking family, and is looking forward to bringing great deals to viewers at home.
Message & data rates may apply. You will receive no more than 12 messages per month. Text HELP for help and STOP to stop messages.