There are lots of moving parts involved in producing a show like Family Feud. From casting, to production, to post-production work, to impromptu karaoke… back up: impromptu karaoke? Cue Rubin Ervin, Feud's announcer and self-proclaimed 'Rock, Paper, Scissors black belt.' Rubin has played an integral role in Feud's success during his nine-year tenure with the show.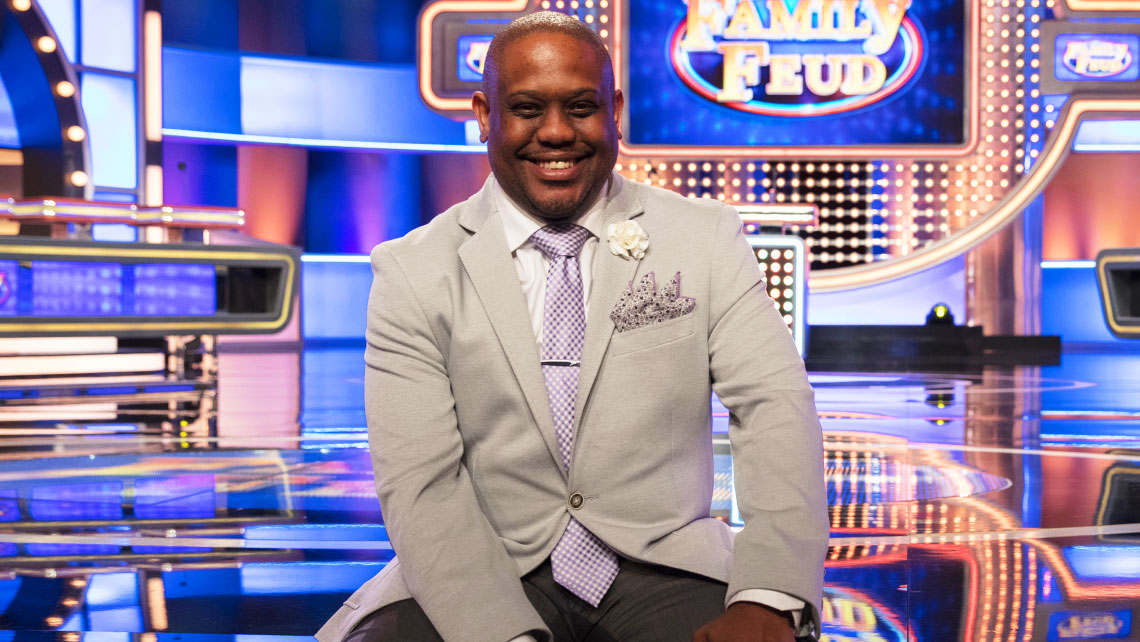 A fan of the spotlight since he was a kid, Rubin has been perfecting his routine for years. After working with the Nickelodeon network for a stretch, he moved on to hosting live shows and DJ'ing. In a happy turn of events for us, he was poached for his role on Feud while working on a commercial on the Universal Studios lot in Orlando, FL – and hasn't looked back. What exactly is his gig? "I'm one-part announcer, one-part warm-up pro," says Rubin. "I've been blessed to be the voice for an absolutely iconic show and I get to be the pre-show for one of the Kings of Comedy. It's crazy!"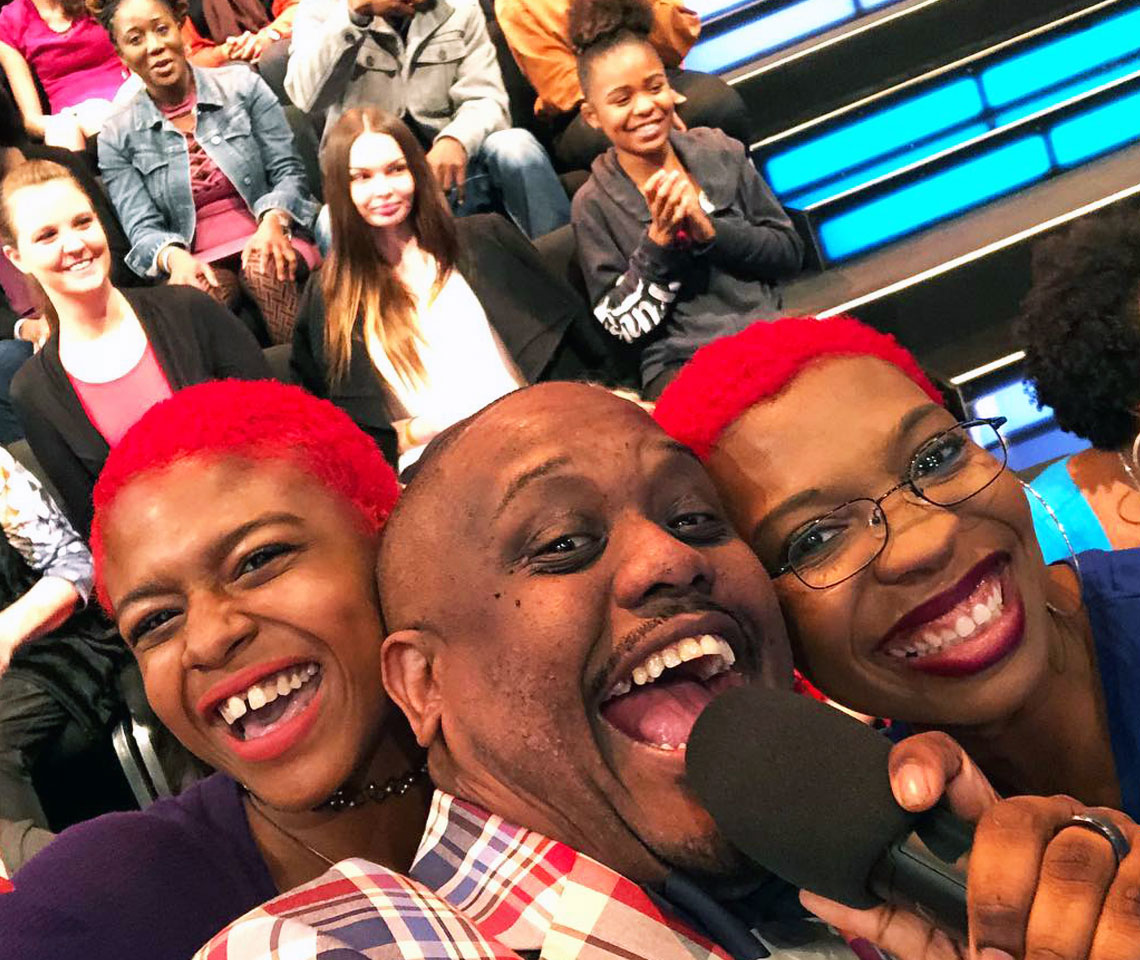 Known for both his energy and ability to get any party going, Rubin guarantees both the Feud family and audience members have a great time at every turn. His favorite parts of work vary between warming up the crowd and the rehearsals. "I love getting to be 'Stand-in Steve' to help these families live their dreams." Rubin further confirmed his status as premier hype man by noting, "Dancing, games, music, impromptu karaoke, I'm up for anything to keep the party going."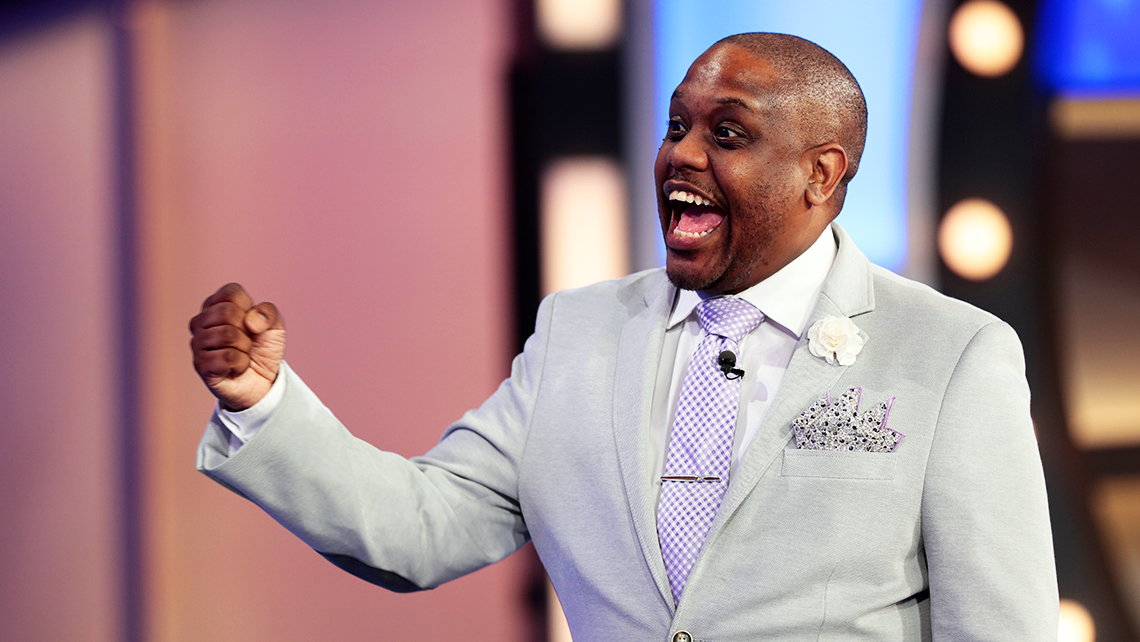 We asked Rubin the best part about working with our favorite show host and he admitted that was a tough question to answer, but added, "Seriously… every single day is a laugh-fest! Steve is one of the few stars that take every single commercial break to engage with the audience. Jokes, stories, advice, and inspiration – it's amazing!"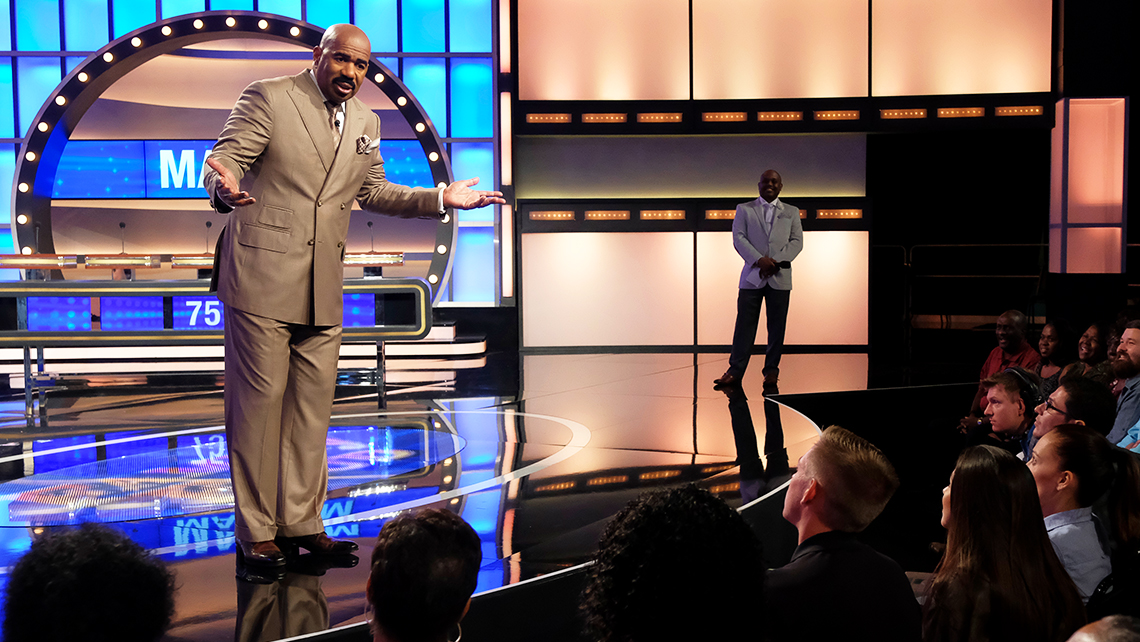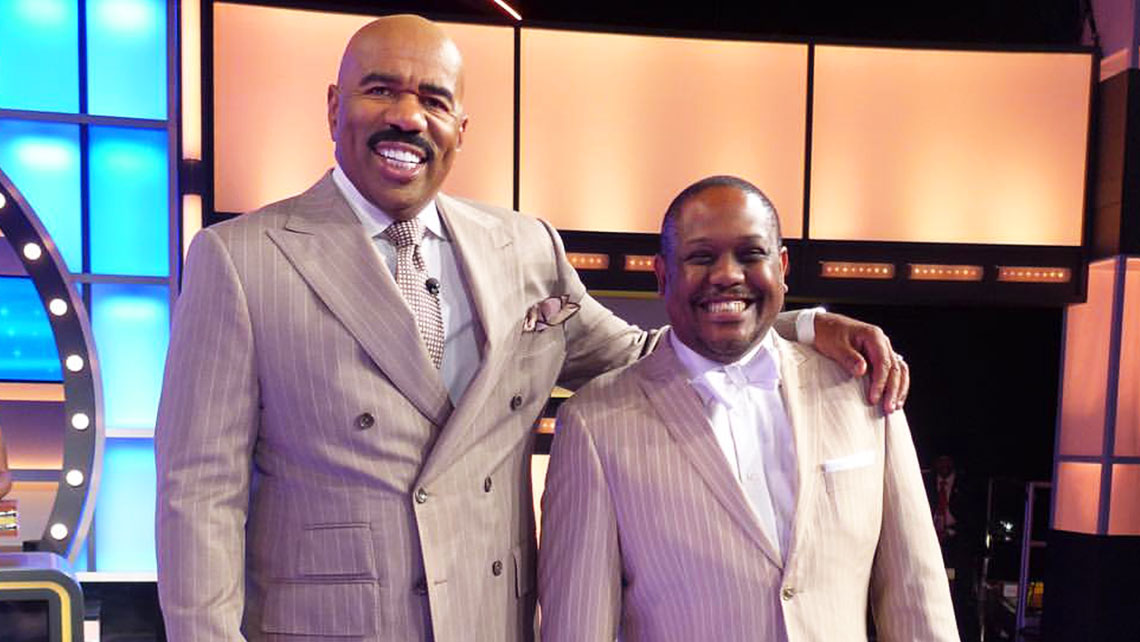 Aside from being the voice of the show – and with a voice that is preserved from long days of use with hot tea, fresh lemon, and organic honey at that – Rubin is also known for his flashy style. You name it, he'll rock it. "I have a collection of some of the most ridiculous suits you'll ever see! I bring them out on special occasions to have some fun.  My theory is this, if you see me coming around the corner in a bright yellow suit, you know you're about to have a good time!" We've seen it, folks, and he's right.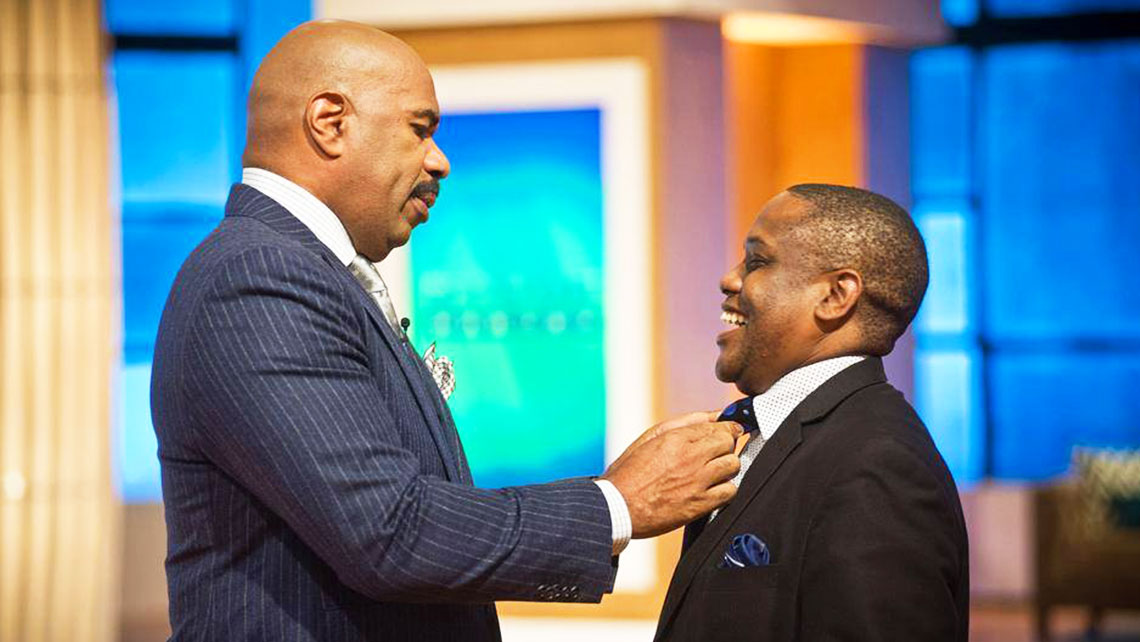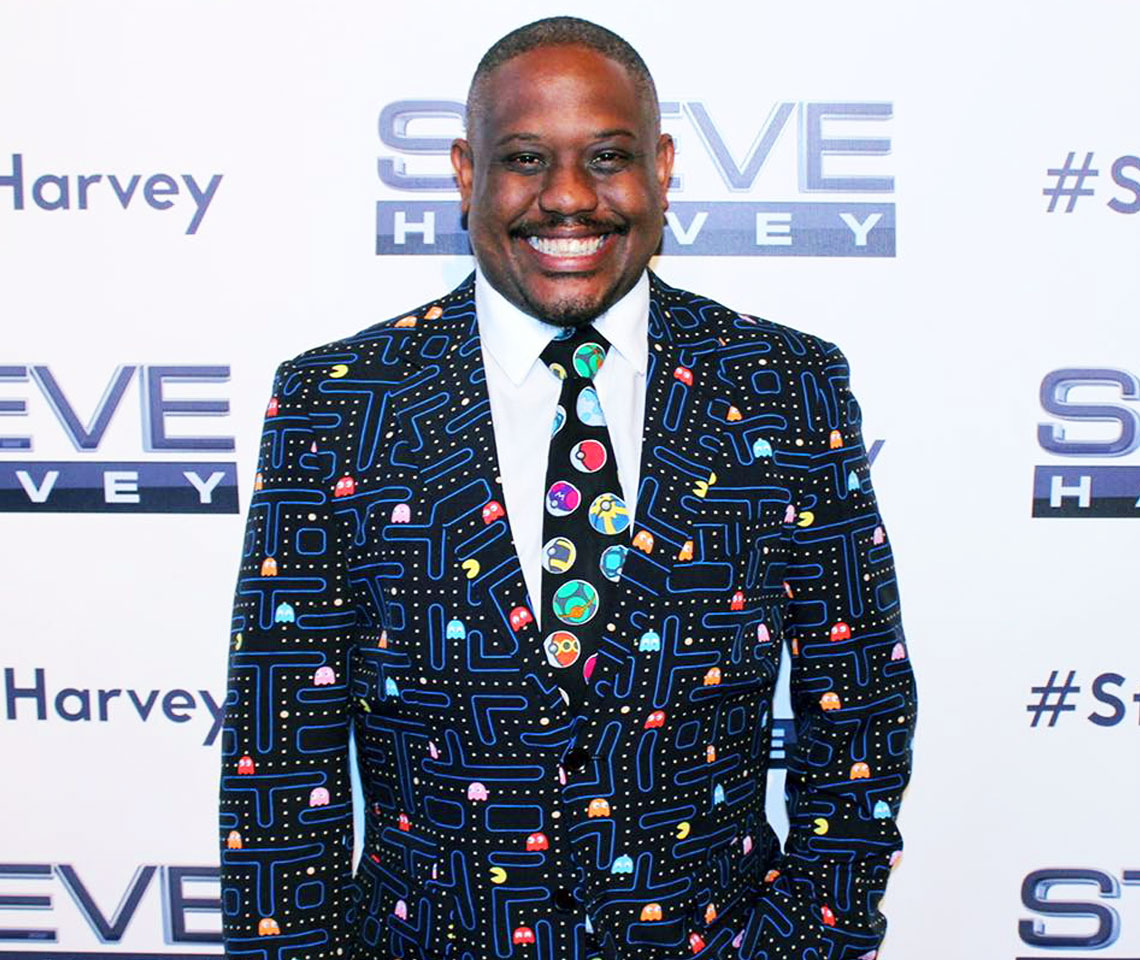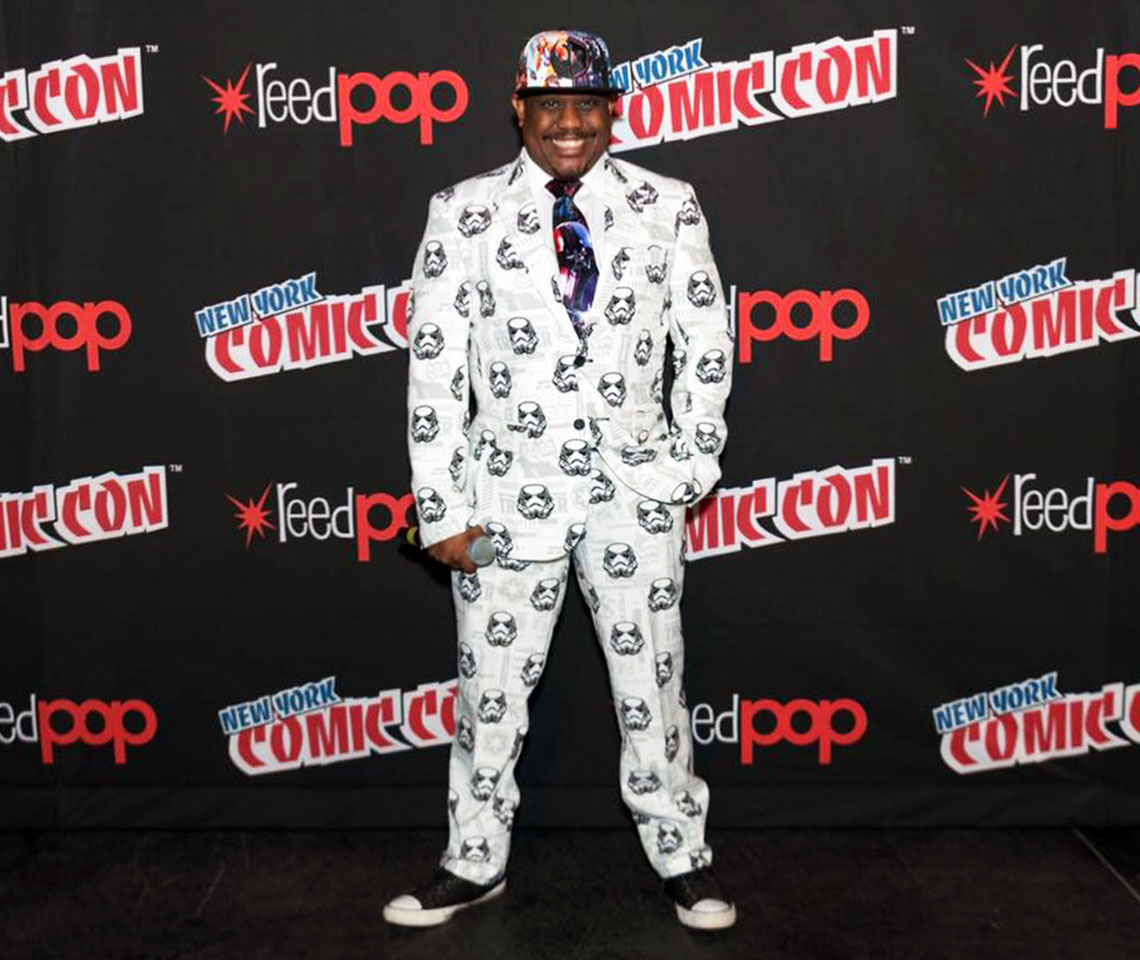 A man in motion, Rubin doesn't just dedicate time to the Feud. He also works with Steve on the shows Steve, Showtime at the Apollo, Little Big Shots, and Funderdome. In addition, he also works on The Bachelor and The Bachelorette shows, on the series To Tell the Truth, and at Comic Con.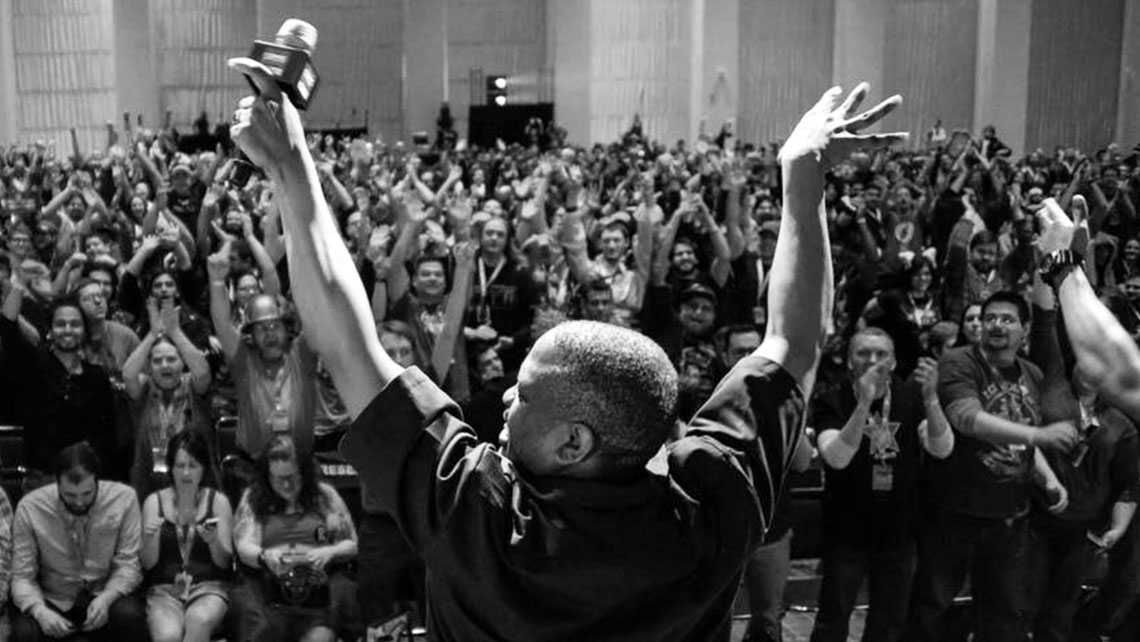 When he does find downtime, Rubin very happily works to develop his toy collection. A HUGE fan of Transformers, he's always on the lookout to add to his (already substantial) collection, but he's flexible, "I love all things geek…Star Wars, superheroes, anything Sci-Fi."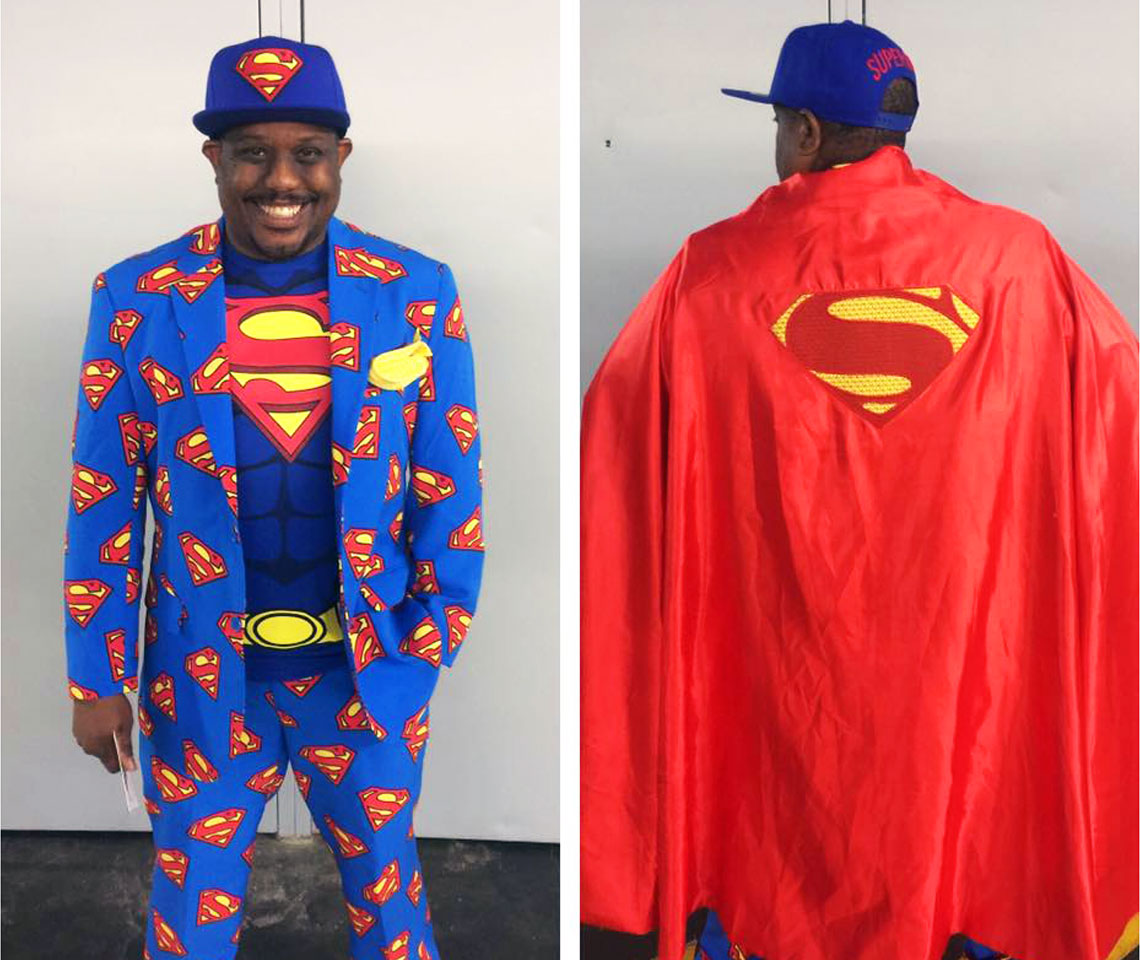 Come watch Rubin do his thing live in Los Angeles! Click here to book your tickets, or call 323.762.8467 for any additional information. If you want to see your family on the Feud stage, get all the details on how to audition here.