Lights, cameras, energy! Family Feud producers have been making the rounds nationwide on the hunt for great families for our upcoming season. Next up: LA!
Our most recent auditions took us from San Francisco to Milwaukee, and what can we say? We were impressed. Following two very successful events, our co-executive producer and head of casting Sara Dansby gives us the scoop on auditions so far, and a look at what's next.
Recap: San Francisco
when: March 10 and 11, 2018
where: DoubleTree by Hilton Berkeley Marina, CA
# of families auditioned: 596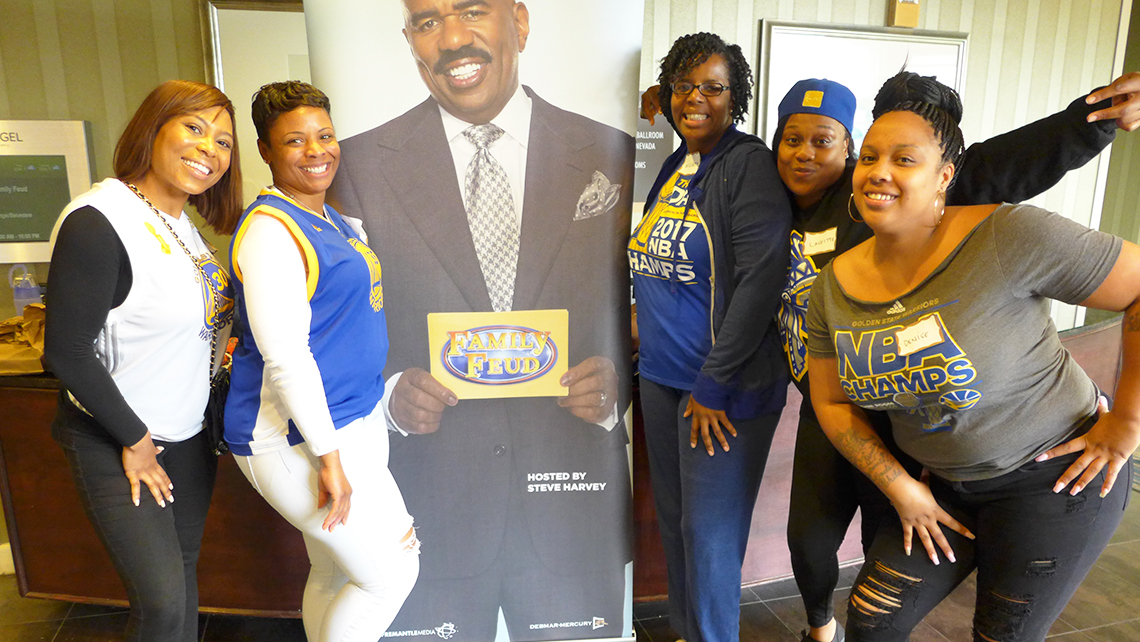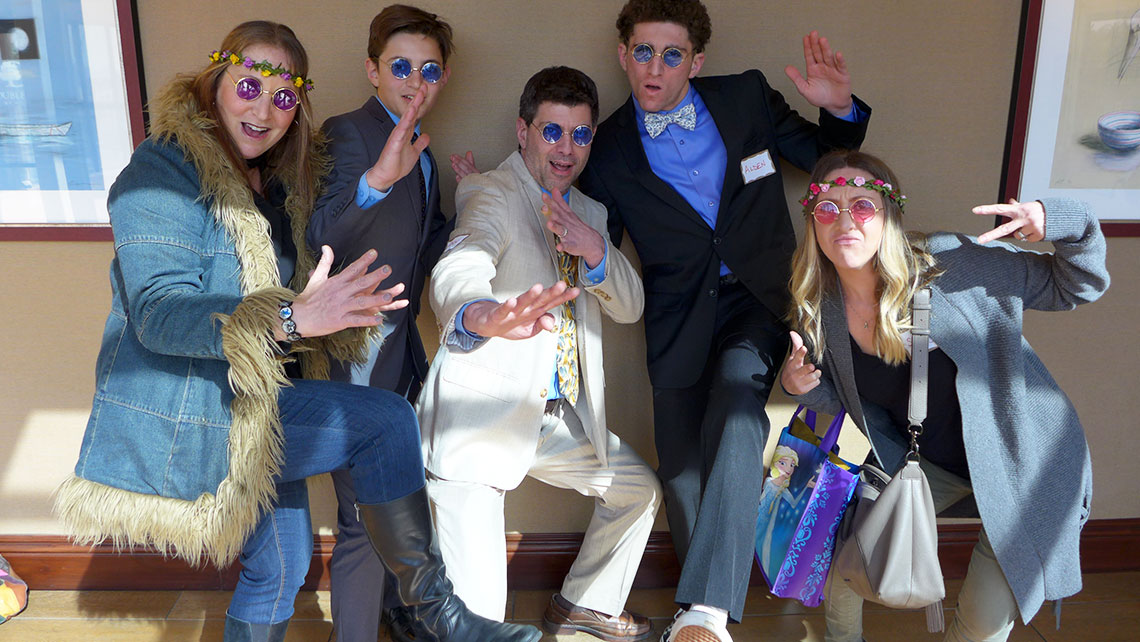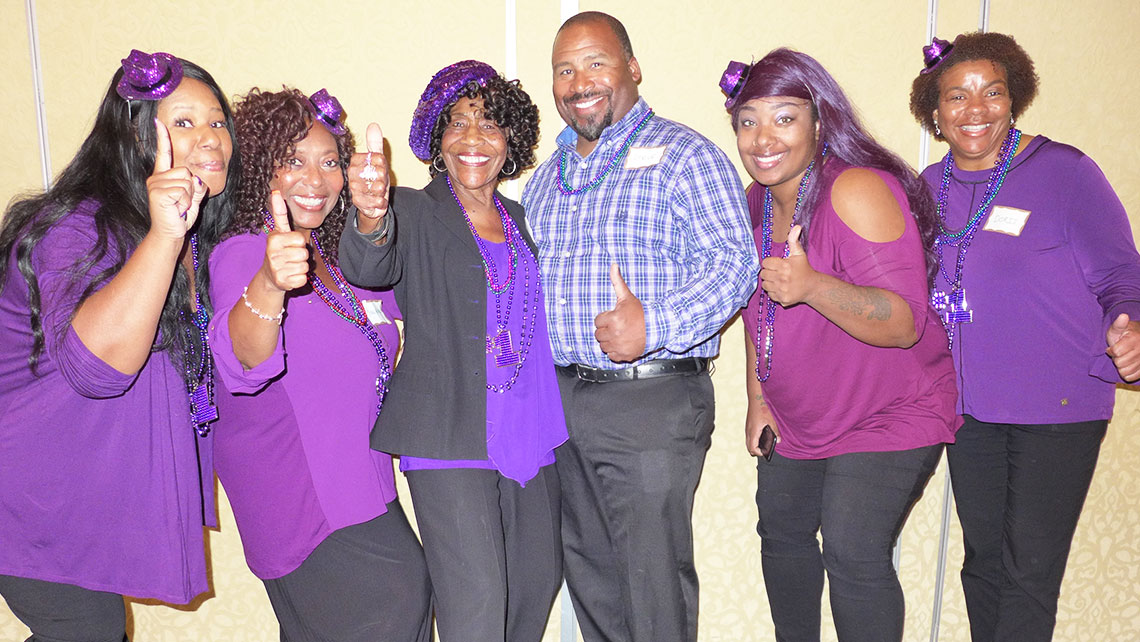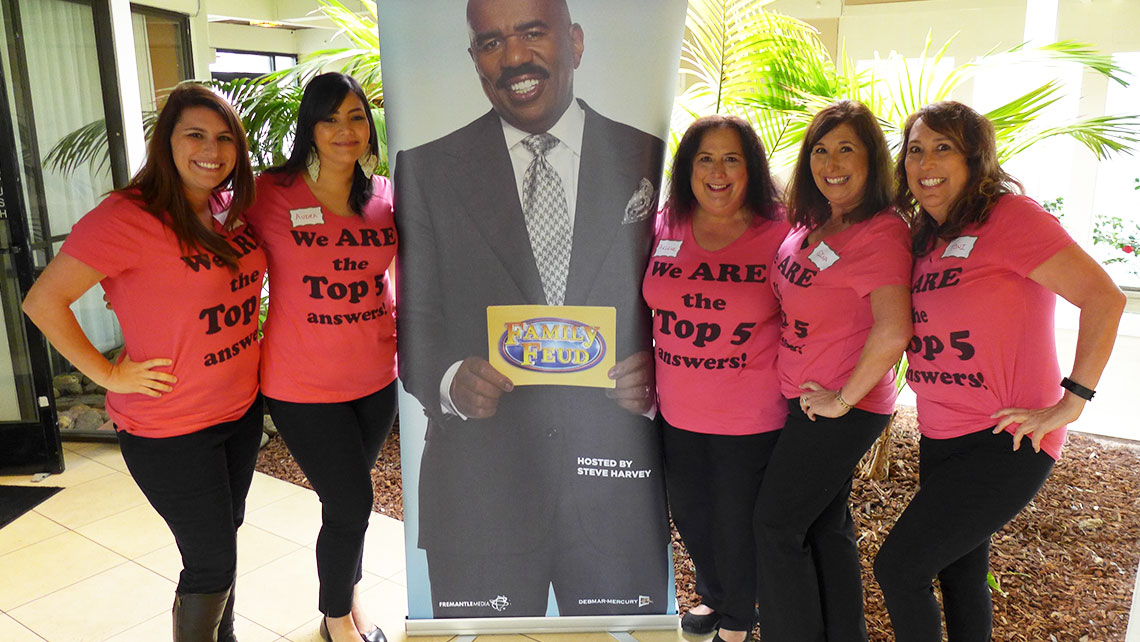 Scenic San Fran represented in a major way and we met some amazing families on this trip – 596 to be exact – who came ready to show their stuff. In addition to their 49ers and Warriors gear, Feud devotees also sported total try-out enthusiasm. "We had an incredible turnout in San Francisco," says Sara Dansby, co-executive producer and head of casting, "families were really fun, energetic, and excited about the show."
Recap: Milwaukee
when: March 17 and 18, 2018
where: Hyatt Regency Milwaukee, WI
# of families auditioned: 482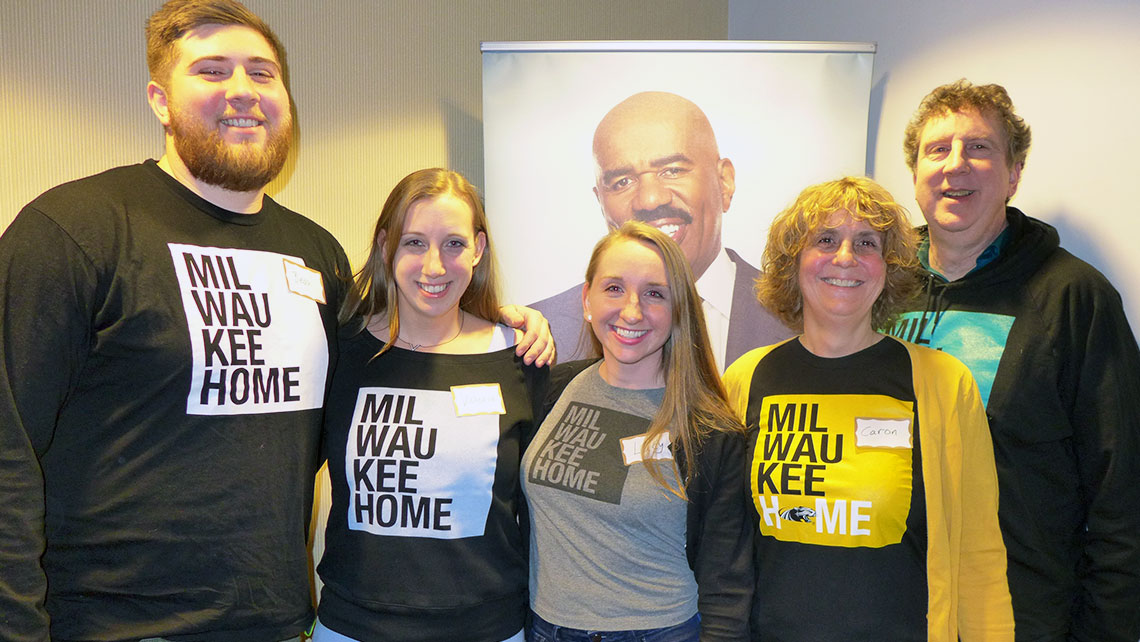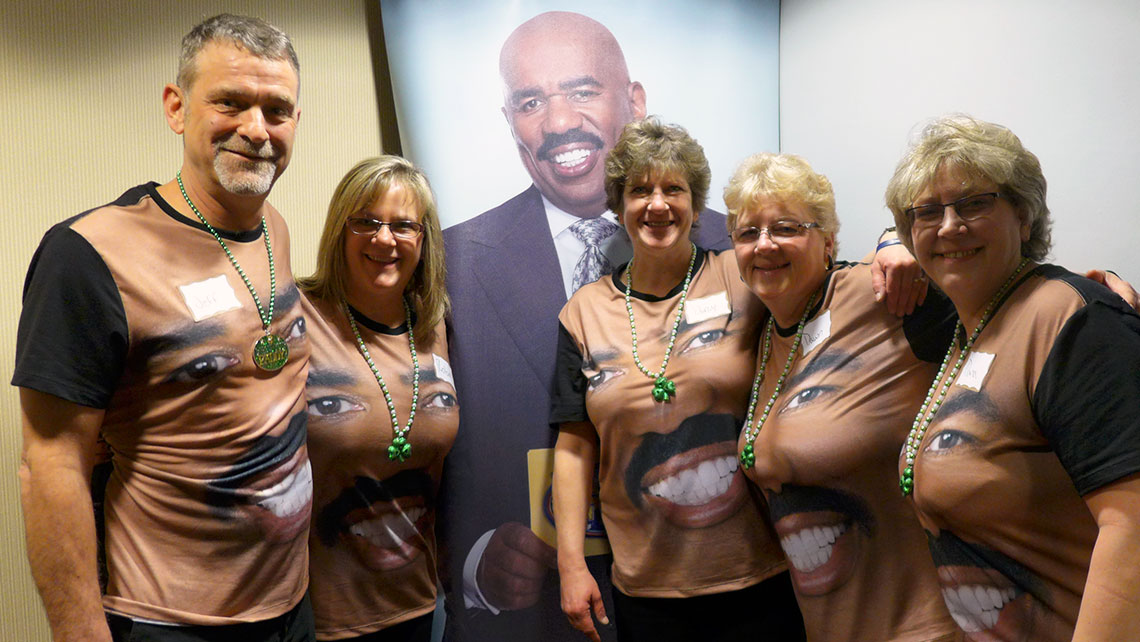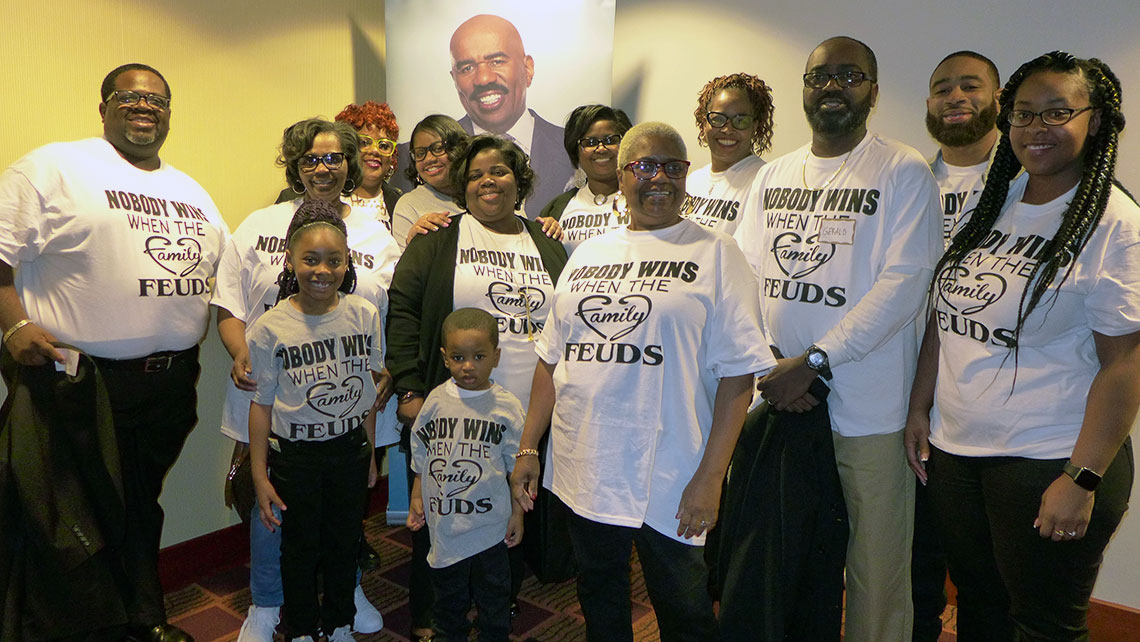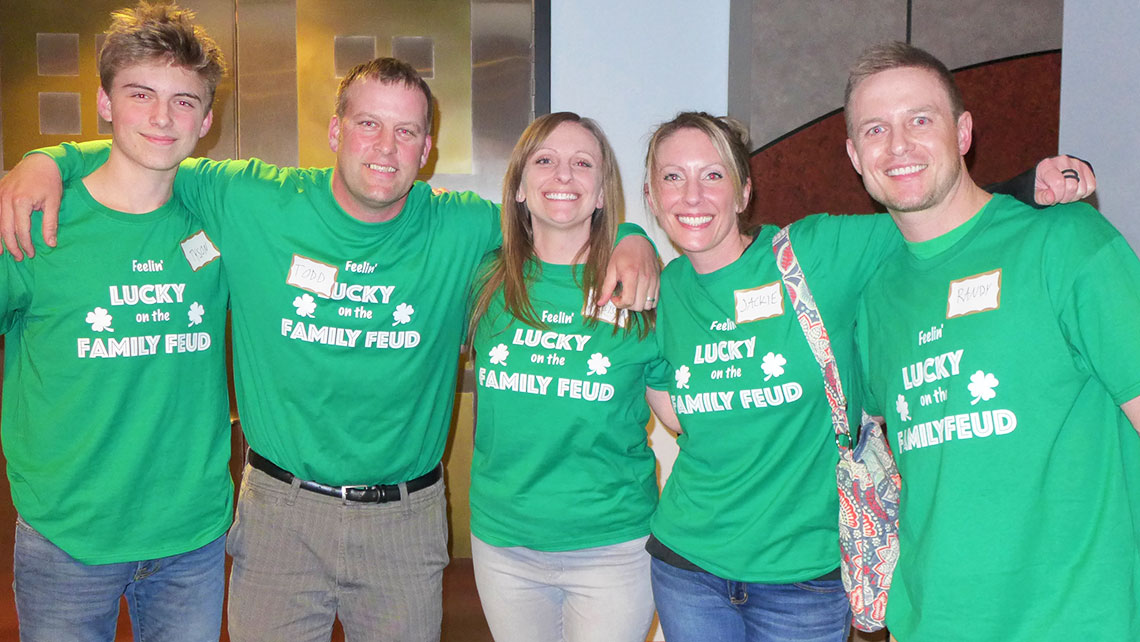 To be in Brew City on St. Patrick's Day was nearly as fun as meeting the memorable families who shamrocked their way through try-outs. "To be back in Milwaukee after two years, and on St. Patrick's Day, was pretty cool," Dansby noted, "it's the families that make our show special, and Milwaukee didn't disappoint."
The pot of gold at the end of this rainbow? The chance to share the stage with Steve Harvey—and win up to $100,000 and a new car. We're talking about Family Feud auditions, naturally. Whether or not we're hosting a live tryout event near you, you're always welcome to apply!
Up Next: LA!
when: April 29 and May 6, 2018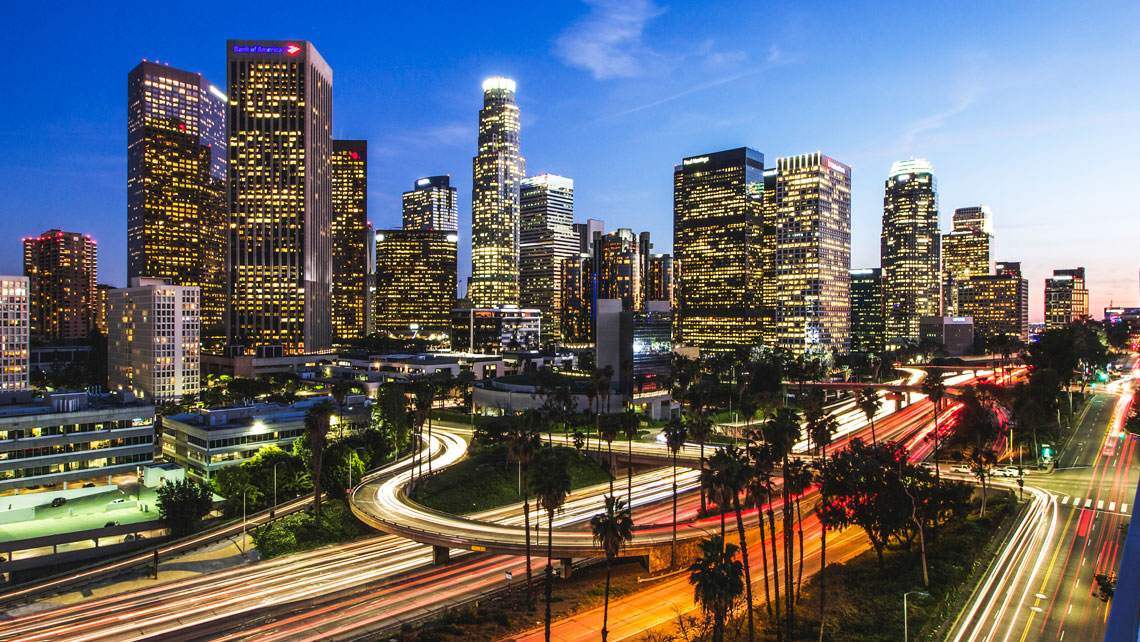 On your marks! Let's start the Family Feud! We're back in California for the next round of auditions. We've mentioned it before, but we expect to hold additional tryouts from July to November for next season, too. Stay in the loop and get all the details here.
We're always scouting for fun-loving families. Visit familyfeud.com/audition to apply for upcoming live city auditions or submit a video for consideration—anywhere, anytime! Our casting producers are waiting to hear from you.
Clap loud, bring the energy, hit that buzzer quickly, and remember to yell "good answer!" Get all our secrets to nailing your audition here.