Nominations for the 45th annual Daytime Emmy Awards were announced on Wednesday, March 21, live on the CBS talk show The Talk. Winners will be revealed on Sunday, April 29 at the Pasadena Civic Auditorium in Southern California, and live-streamed via Facebook, Twitter and the Daytime Emmys website.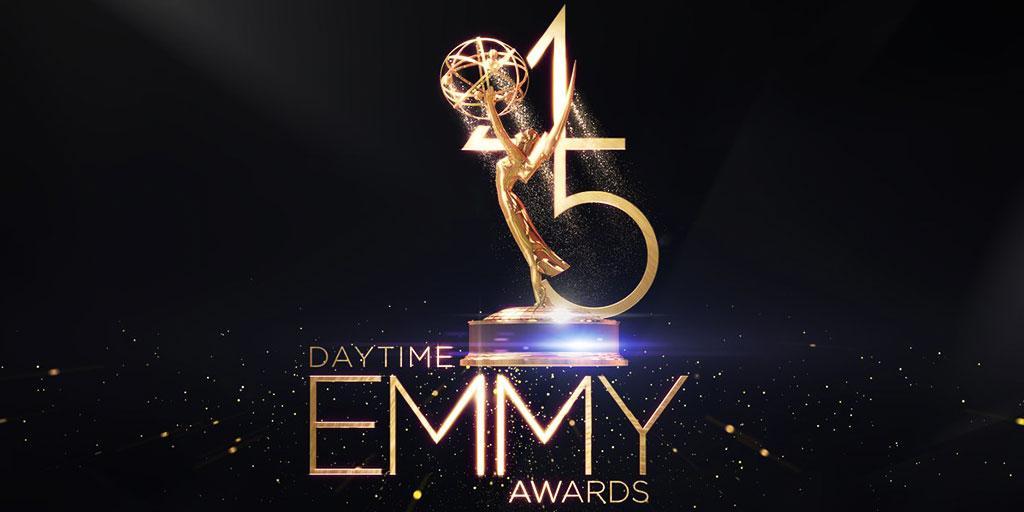 How'd we fare? The Family Feud team is thrilled to have been nominated in four categories: Outstanding Game Show, Outstanding Game Show Host, Outstanding Director in a Game Show, and Outstanding Live and Direct to Tape Sound Mixing. While far from the first nominations for Feud – there's a certain buzz in the air that this year may be special.
Family Feud has been a mainstay in viewers' homes for the past 40 years – what is it about the show that keeps live audiences cheering, and the masses tuning in year after year? We chatted with executive producer Gaby Johnston and director Ken Fuchs about what makes Feud so special.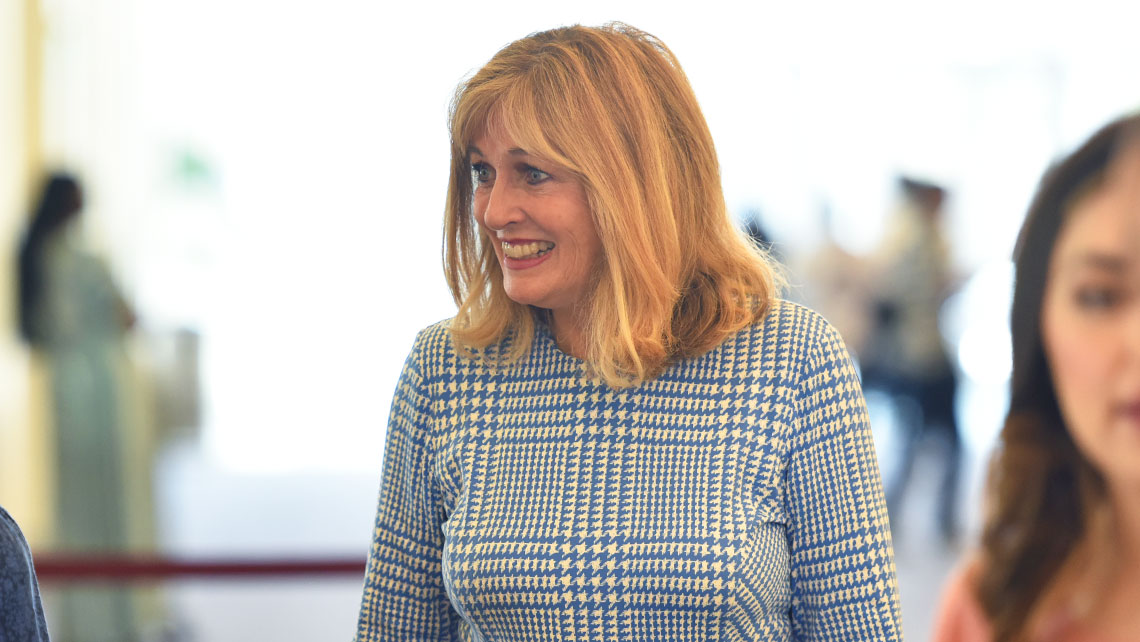 Johnston, who has worn many hats behind the scenes since Feud first aired in 1976, attributes the show's longstanding popularity (and nominations) to a great host and an outstanding team. "Our staff works incredibly hard and we hope this translates to a show win this year," said Johnston, "we've all come together at the right time and we nourish it. The host is amazing, the staff is right, and we have a lot of fun." The show's last win for Outstanding Game Show was in 1977, but Johnston is quick to note the joy of simply being nominated, paying playful homage to (now Emmy Award winning) Susan Lucci before adding, "regardless of the outcome, it's laughter every day here while producing a great show."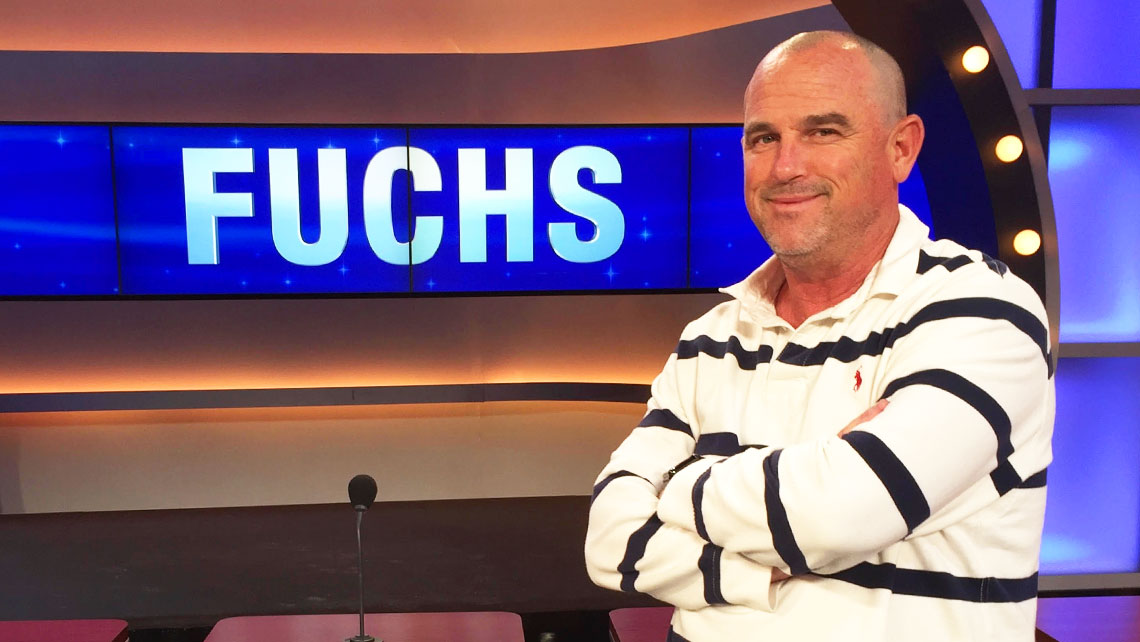 Fuchs, whose expansive directorial portfolio includes some of the most popular and influential projects on TV, uses the phrase 'cross-genre exceptional' when describing what makes Feud stand out. He elaborated, "It's a show that cuts across every type of person – everyone can play and everyone can have a great time." And he knows what works. For over a decade, Fuchs has directed ABC's mega-hits, The Bachelor and The Bachelorette, and he recently earned both Emmy and DGA nominations for his work on Shark Tank, contributing to three straight Emmy wins in 2014, 2015 and 2016 for Outstanding Structured Reality Program. He's also honed his comedy chops over the years, working on shows like Later with Greg Kinnear, The Roseanne Show, and Fox's Emmy-winning variety series, The Ben Stiller Show.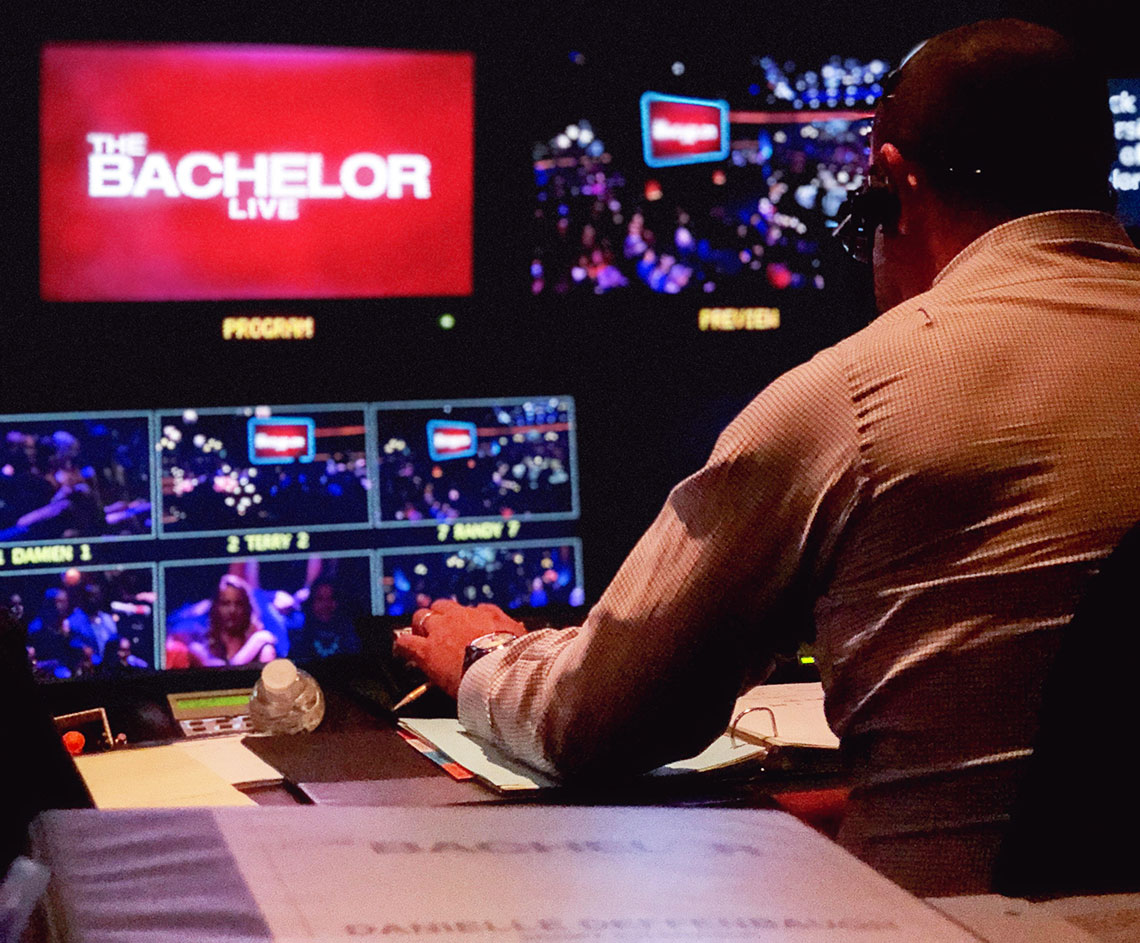 Now in his 17th year with Feud (over 3,000 shows!), his Feud family thinks it's time for a home court Emmy win. According to Johnston, "Ken has all the right instincts visually and comedically, as evidenced by all his shows, not to mention, he's easy to work with."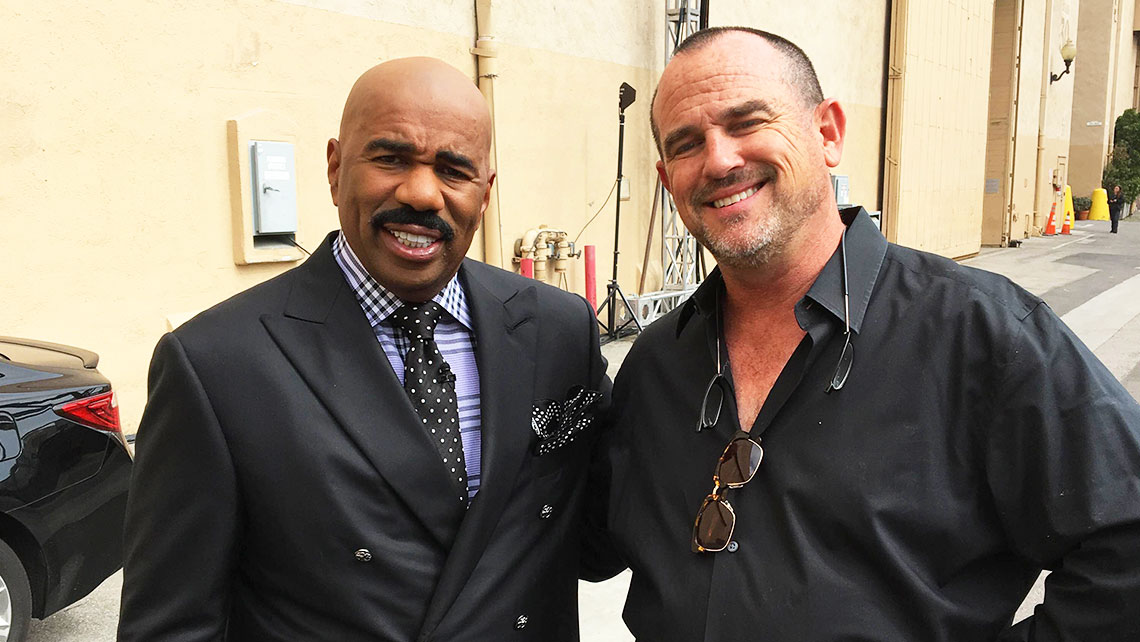 Fuchs credits the entire Feud crew for the infectious appeal of the show and his success directing it. With admiration, he refers to Johnston as 'the Feud Whisperer' for how she understands and anticipates the show's needs on a deep level. He further credits an incredible post-production crew, terrific casting that brings a diverse range of characters to set, and a great studio, noting just how collaborative the production of the show is from top to bottom.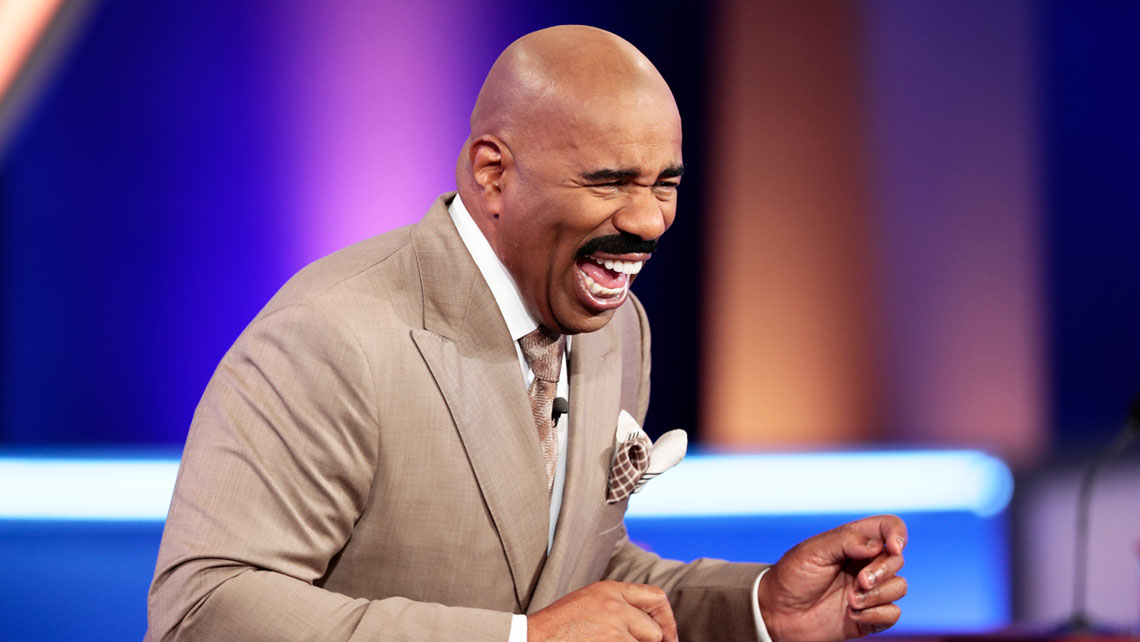 We didn't forget about Steve! Steve Harvey, who has brought his distinctive humor and distinctive 'stache to the hosting role since 2010, is nominated again for Outstanding Game Show Host and he has the Family Feud team's full support, "Steve really deserves it – he's 100% on for every show and you cannot top his humor," Johnston notes, "there's no other host like him and we love having him." Fuchs also praises Harvey, "How Steve thinks on his feet… that level of comedy is truly unique and special." This would be our favorite primetime frontman's third Emmy for the show, after winning the Host category in 2014 and 2017.
The entire Feud team is proud of this year's four nominations, but win or lose, Fuchs reminds us, "For all that we do behind the scenes, the heart and soul of the show really is the families" – thank you for making us great and congratulations to the other 2018 Daytime Emmy nominees.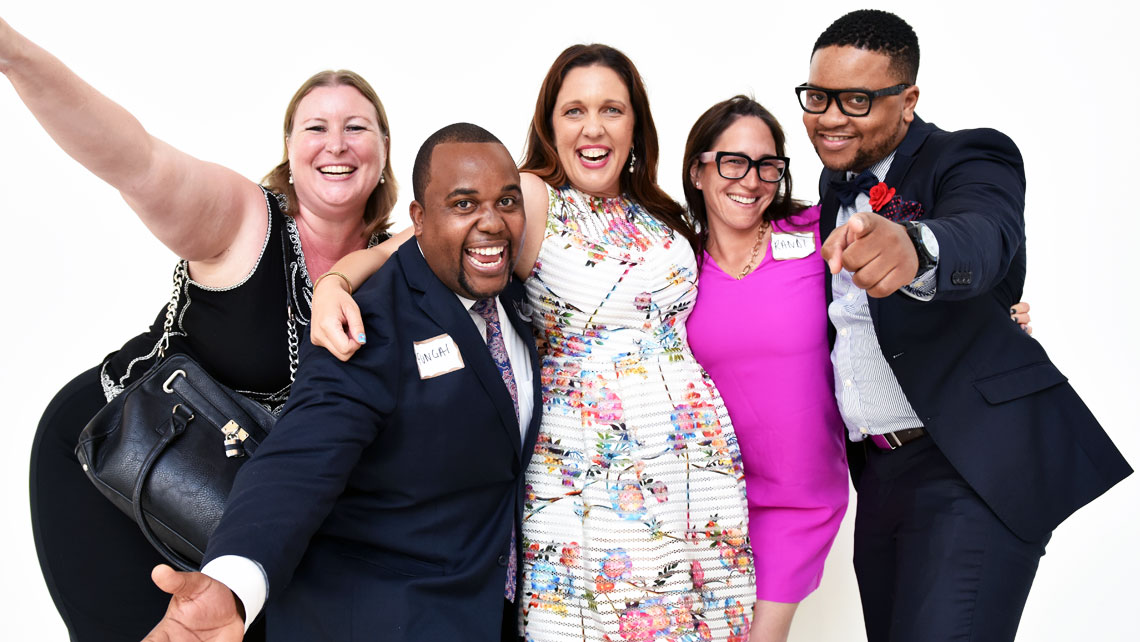 Survey Says… Tune in on April 29 to see who walks away with top honors.