You've told us before (and we hope you'll tell us again) the different reasons you love to watch Family Feud. The show's energy, our hilarious host, and the buzzer-beating hits—or misses—are a blast… but it's clear that it is the families who make the show shine.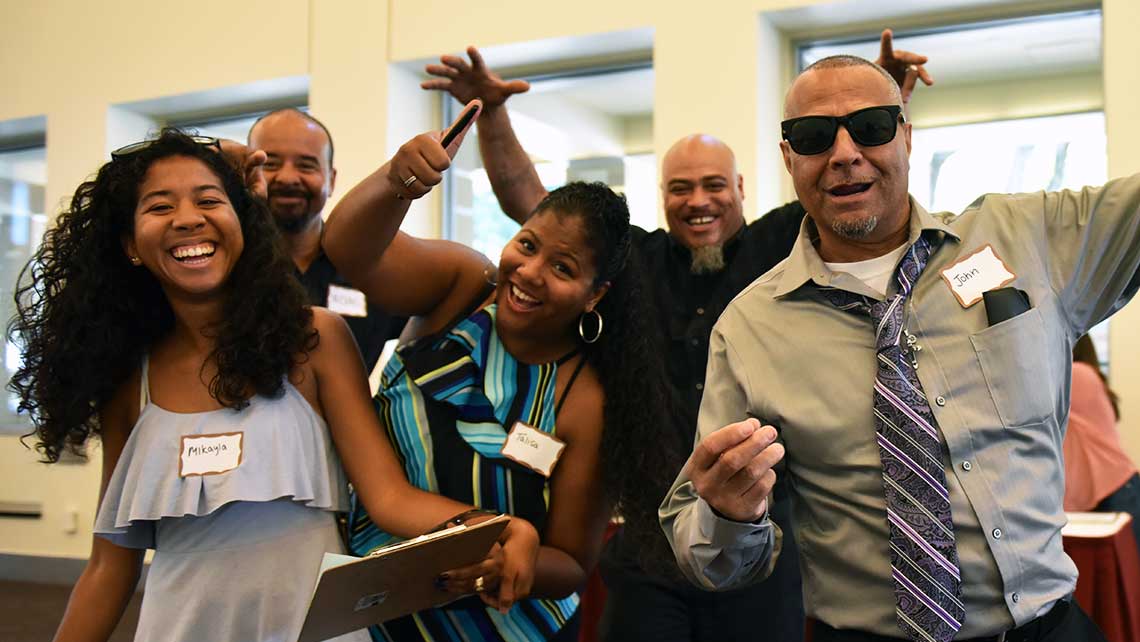 Which leads us to our next tryouts update! Want to bring your fam to the Feud? Find out how and check out our secrets to nailing your audition.
Check out our upcoming tryouts schedule here:
San Diego, CA – July 14-15
Boston, CA – July 28-29
Austin, CA – August 4-5
Mobile, AL – September 15-16
Louisville, KY – September 22-23
Chicago, IL – November 17-18
Phoenix, AZ – January 19-20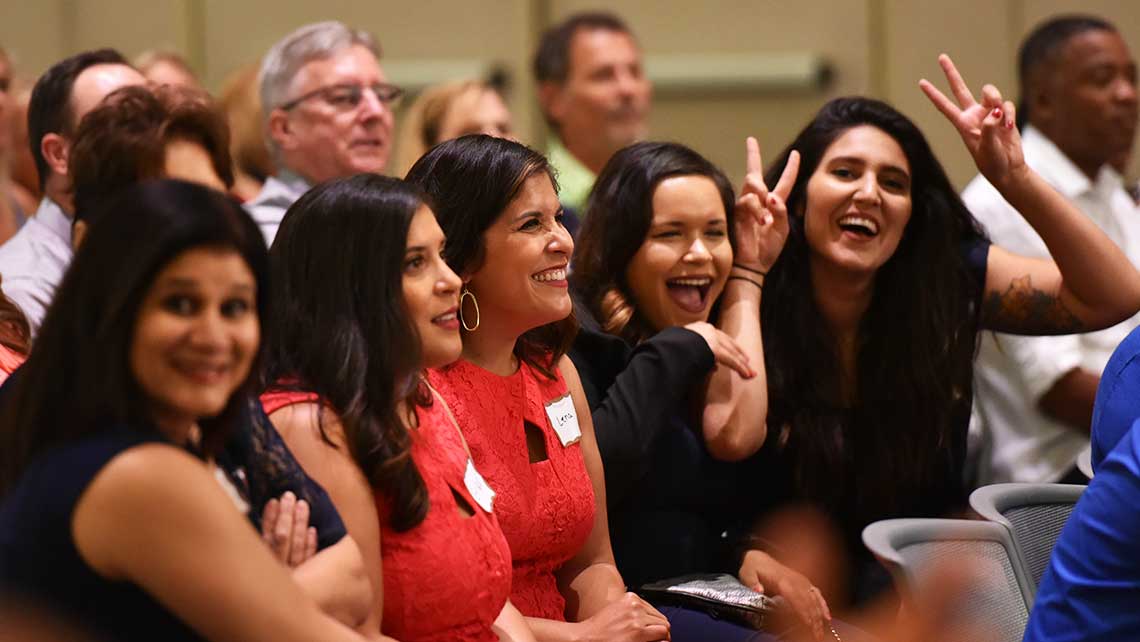 First on the list in July is scenic San Diego, CA! We've received some awesome audition tapes and look forward to meeting some great families. As our co-executive producer and head of casting says, "We are excited to meet some fun families. See you in a few weeks, stay classy!"
Will the fun-loving and bold ladies of the Macias family make the cut?
In a follow-up letter, Veronica told producers how excited the team would be to bring their energy to the Feud stage. Veronica, her sister, and her cousins are a close-knit family of long-time Feud fans who have worked their way through both good times and bad as a team. They are ready to buzz in and Tanya in particular is ready to flirt with primetime after reading Steve's book, Act Like a Lady, Think Like a Man.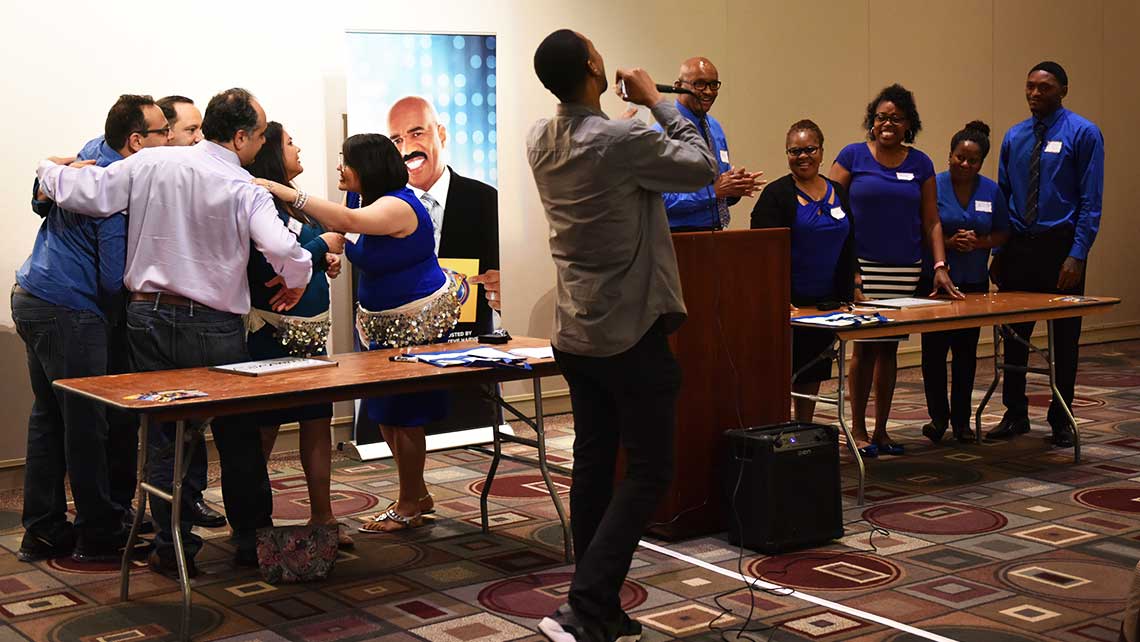 Next up also in July, we're off to Boston for a revolutionary weekend in one of America's oldest cities. Dansby notes, "We are anxious to meet all the great families and have a wicked good time!" Teams like the Tsetsos family from Worcester have let us know that they are ready to put it all on the line for victory.
This prospective team of proud Greek-Americans consists of Zach, Angela, Julia, Chloe, and Toffy, who joked to producers that "in addition to long walks on the beach" and enjoying time together, they are Family Feud enthusiasts who can't wait for a chance to get in on the action.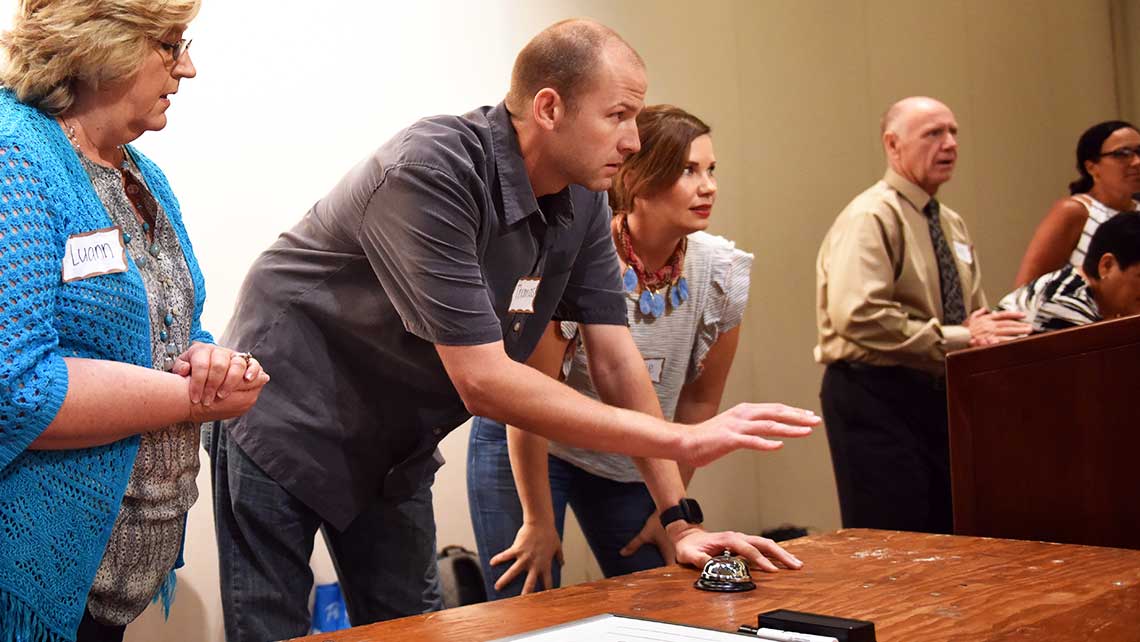 Future contestants take note! Remember to have fun and be yourselves… but there are no takebacks, folks. We can't leave this post without revisiting one of our favorite TV moments: when the Circuit family from San Diego took on the Brown family, one mystifying answer stole the show.
When Steve asked: "Name something a doctor might pull out of a person" Darci Circuit surprised even herself with the answer… "A gerbil." Press play below to see the clip that became a viral sensation!
We're always scouting for fun-loving families. Visit familyfeud.com/audition to apply for upcoming live city auditions or submit a video for consideration—anywhere, anytime! Our casting producers are waiting to hear from you.