There's no question that the families on Family Feud's center stage exemplify the show's namesake, but backstage and in the wings is another type of family, one that keeps the show running on point and who fuel long days with laughter. Two essential members of this dynamic and dedicated Family Feud crew are stage managers extraordinaire Tanya Person-Irby and Terelle Johnson. We caught up with these two to dig a little deeper into their stories.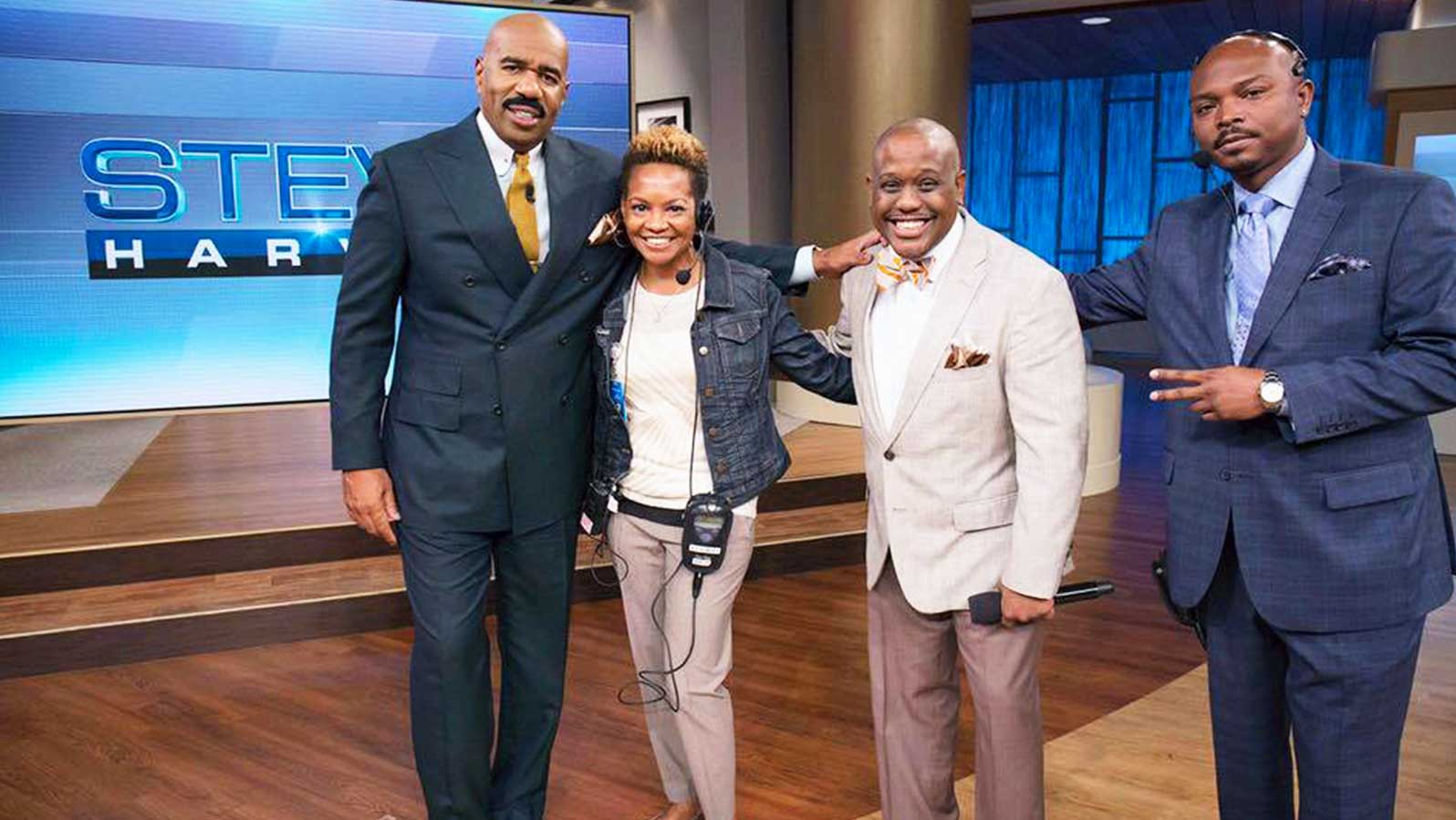 Stage management involves several responsibilities that are essential to keep shows running on time, in good order. Fortunately, along with very detailed scheduling and lots of communication with the production team (and host), these two all-star managers ably deal with any issue that pops up on the spot with confidence and an appreciation for the rest of the Feud team.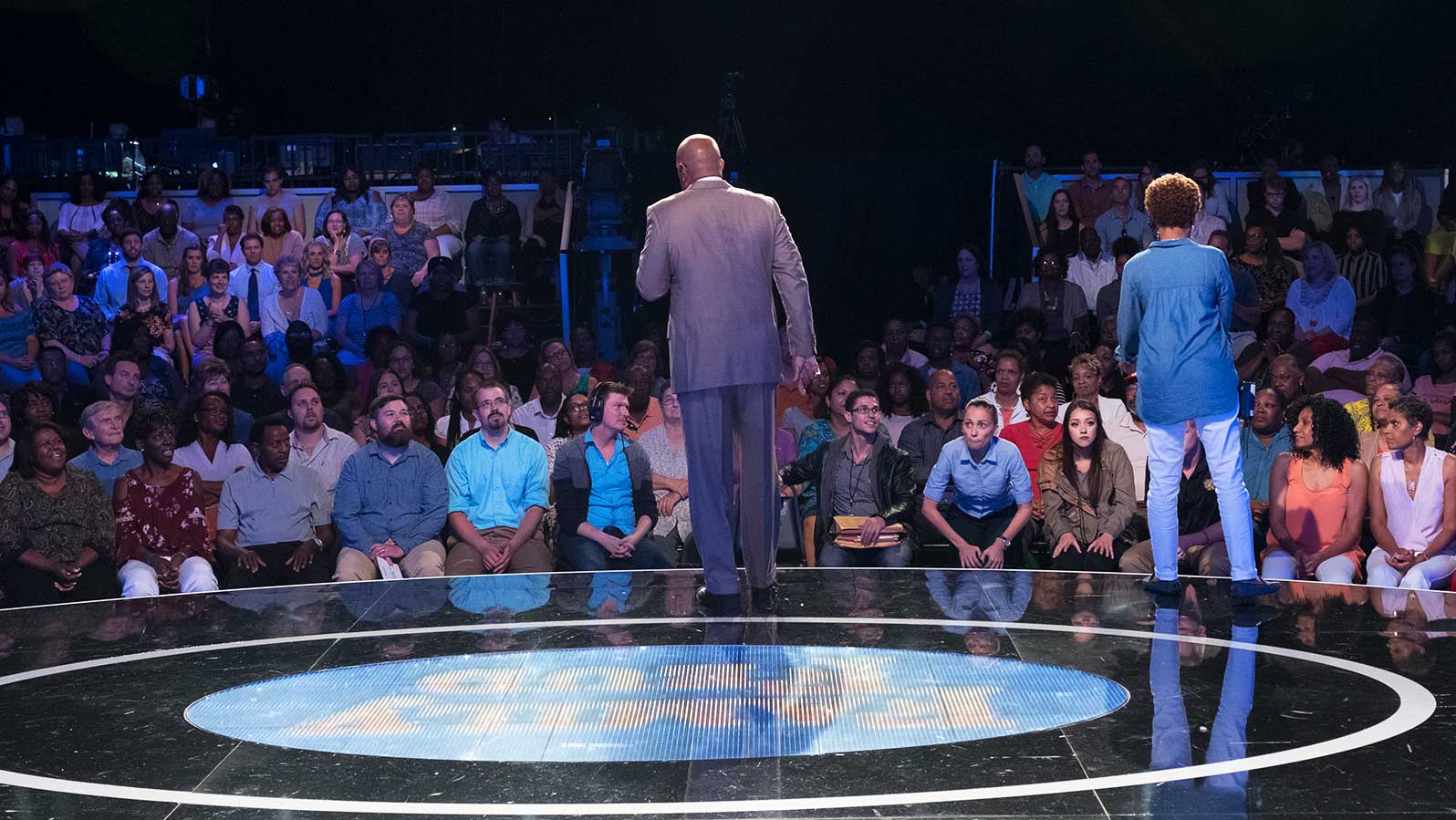 Prior to her work on Feud, Tanya enjoyed stage managing roles on Good Morning America, Who Wants to Be a Millionaire, Ricki Lake, and Judge Hatchett among other shows, and further perfected the art of instruction while teaching broadcast writing and TV production in the Department of Mass Communications at Bethune–Cookman University.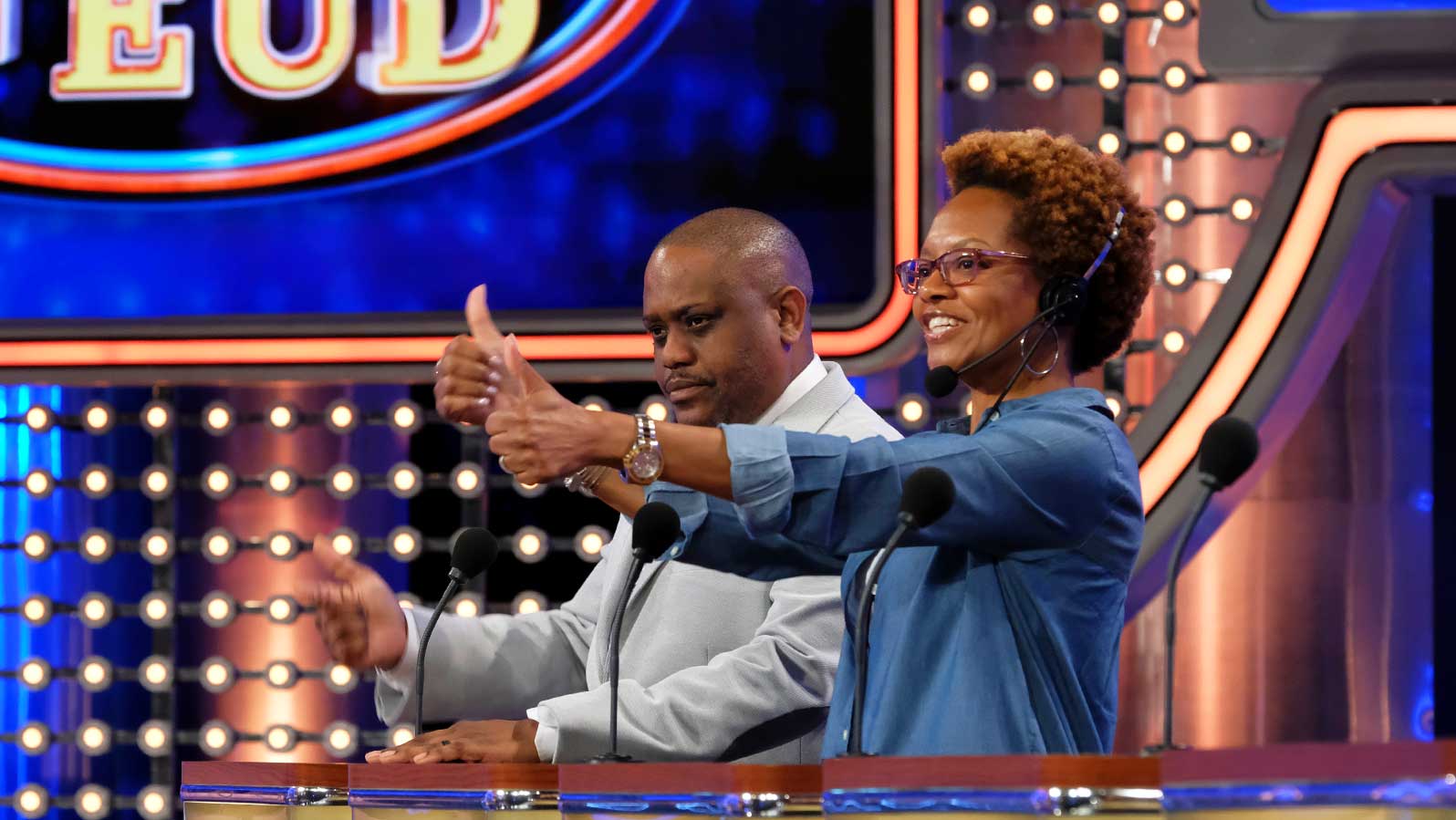 Bringing a wealth of knowledge and an apt amount of good-humored sass to Feud – and more particularly to her work with our favorite host, Tanya has been a happy member of 'Team Harvey' since 2010, working on an array of shows with Steve, including Feud. "Steve and I have a great working relationship," notes Tanya. "With him, you've got to be able to take it and be able to give it back every now and then."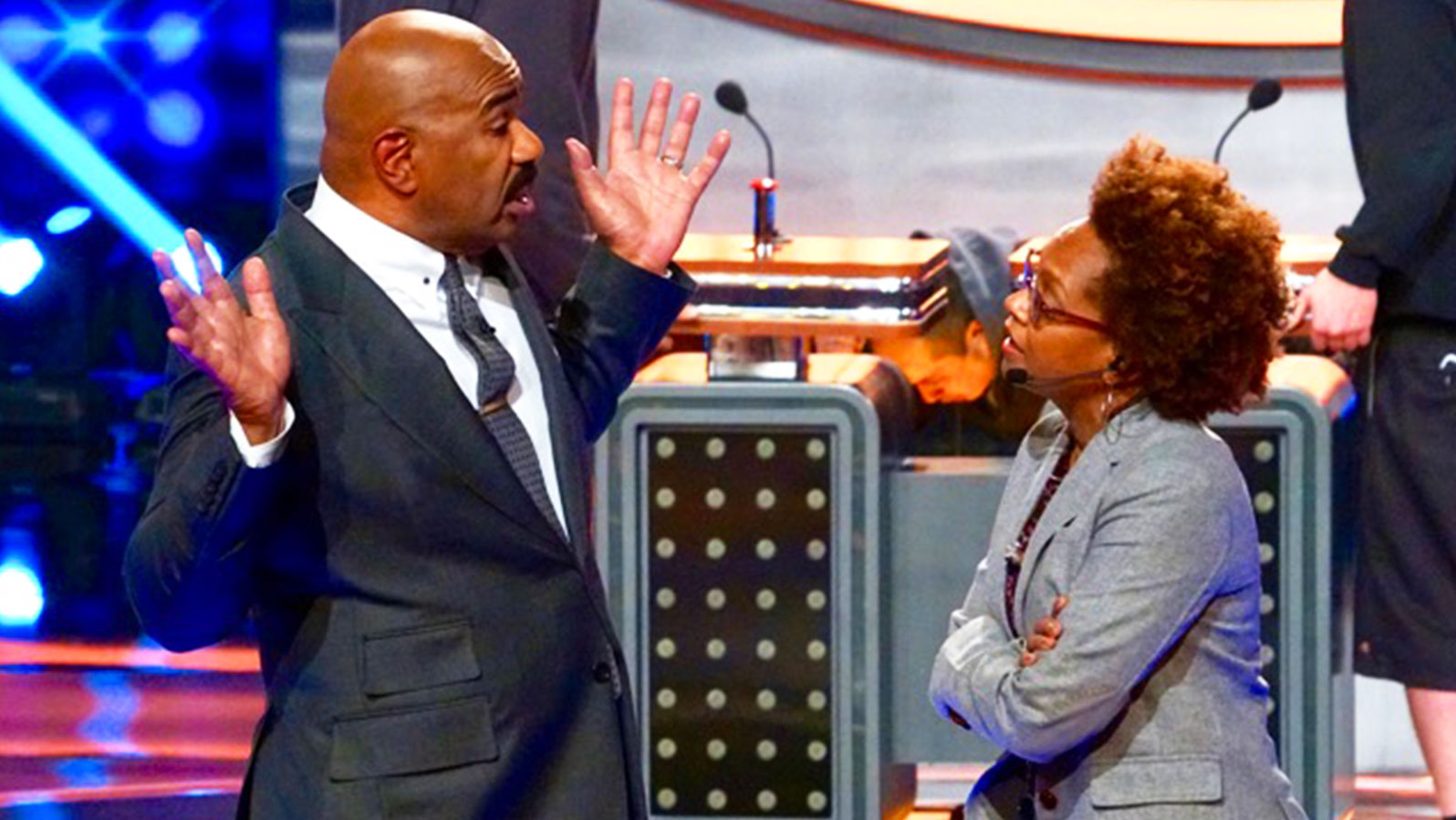 Crediting great collaborations with Steve and the show's close-knit crew for days filled with laughter on set, Tanya celebrates the special family dynamic that has developed for the Feud team, "I will work on Family Feud as long as they'll have me! It's a very special show to be part of."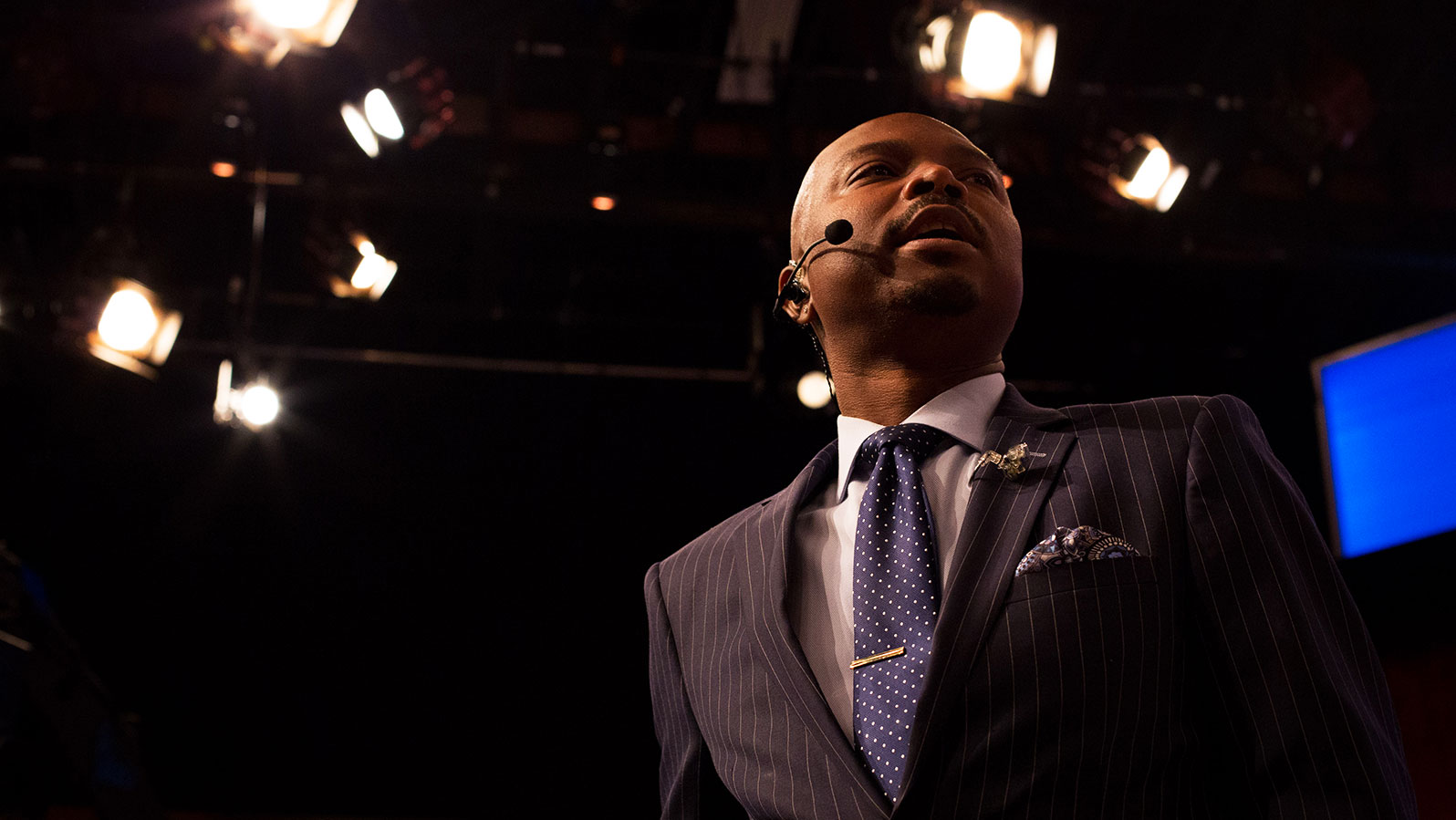 In the show business since 2005, where he started as a showrunner before moving to music supervision and then to stage management, Terelle has been working with Steve for the past seven years on Feud, as well as shows Little Big Shots, Miss Universe, and Showtime at the Apollo.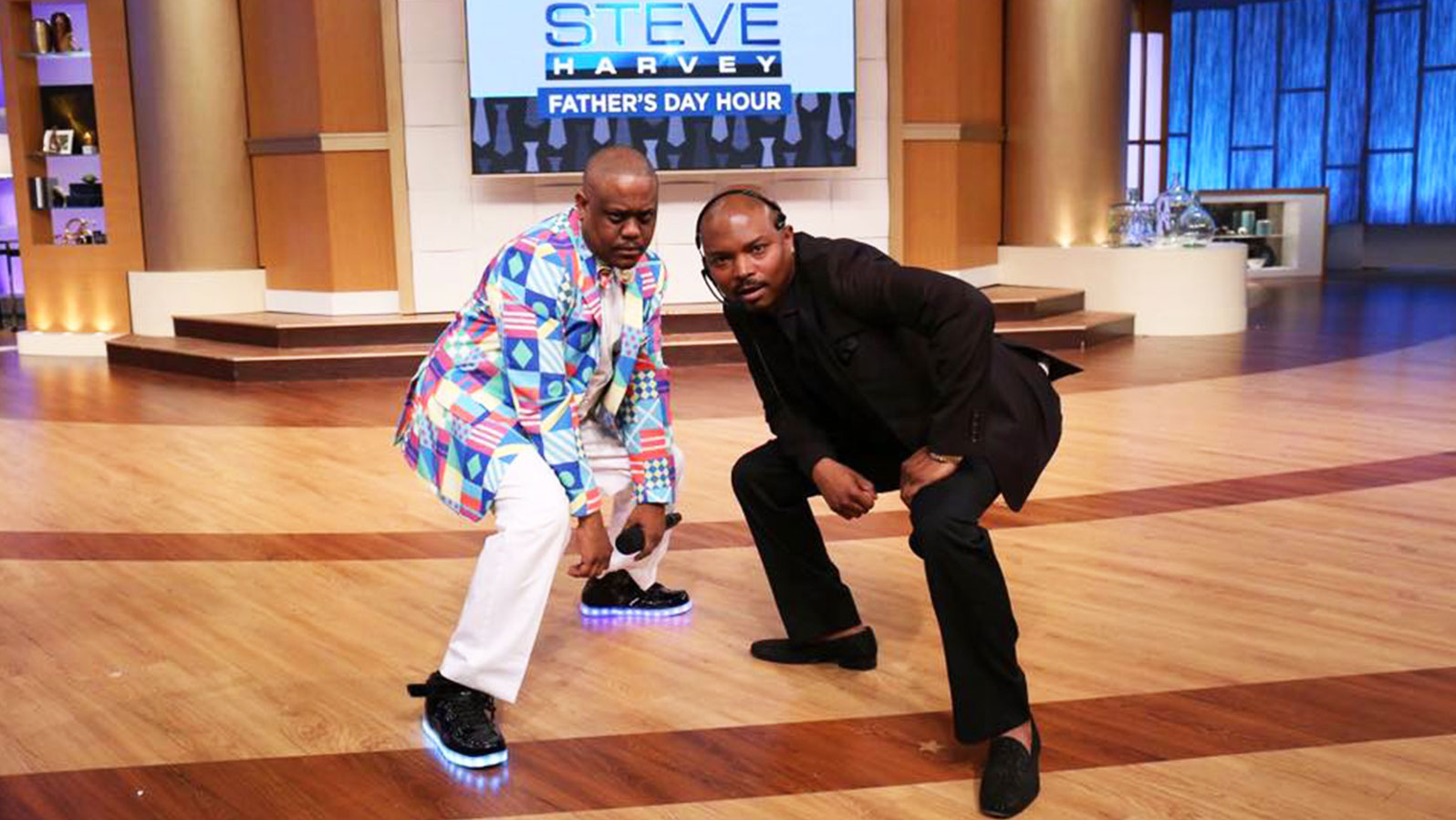 Hot tip: if any elements of live tv seem like a well-oiled machine, credit the stage managers. "There is always so much going on," Terelle commented, "but we have to keep everything and Steve on schedule." Speaking to the excitement tied to managing live shows, he added, "It's an adrenaline rush, but we make the most out of the hours we've got!"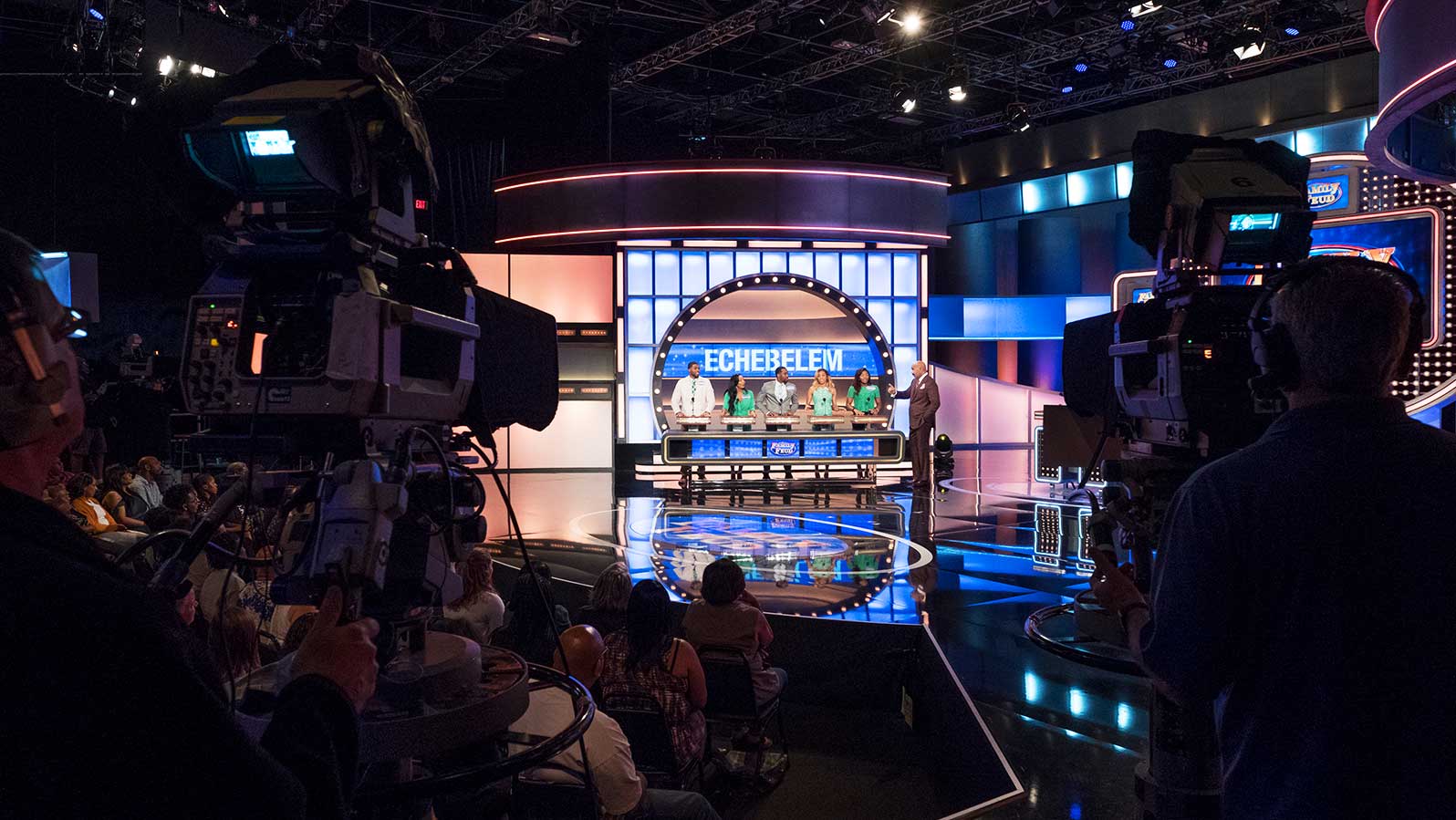 "There is truly no other show like Feud. Our crew is legitimately a family, which is very rare. We laugh a lot, which makes for a very fun environment." Recalling a behind-the-scenes moment that didn't make it to air, Terelle even had us laughing, "On one show, the question was posed, 'What is another word for mother?' and one contestant couldn't get away from saying 'Nana' in different ways. Didn't work. Steve did comedy about that for about 20 minutes and the families and crew were cracking up. That kind of thing only speaks to Steve's talent – no matter who you are, he can get to you."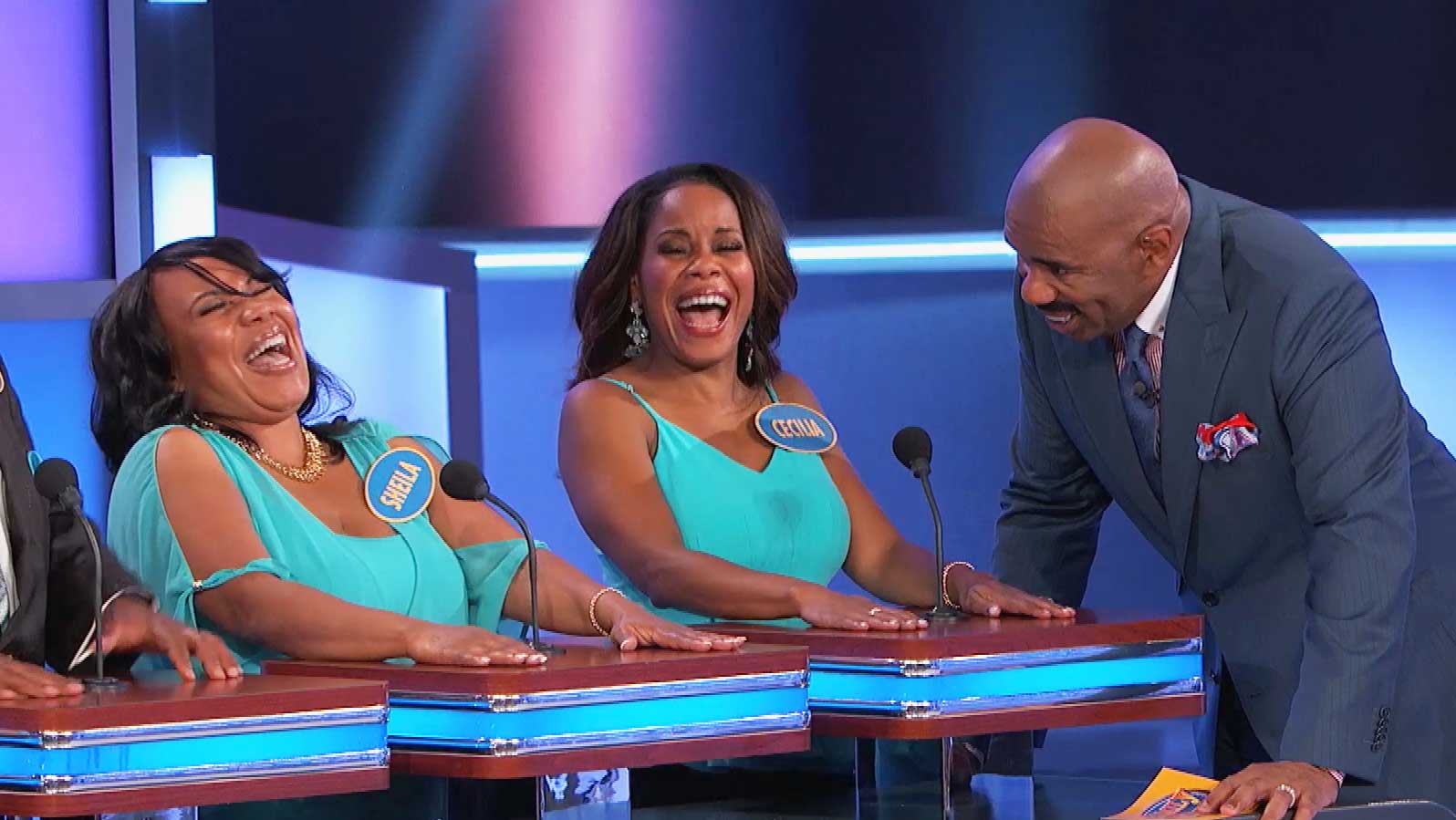 Tanya seconded an appreciation for how Steve has made the show shine since starting as host in 2010. "Steve has really given this show life again and it shows – it's amazing to be part of and the families are SO excited to play Feud and to meet Steve. It's extremely rare for a host to be so giving of his time, but Steve is out there telling the audience stories or answering questions whenever he can be."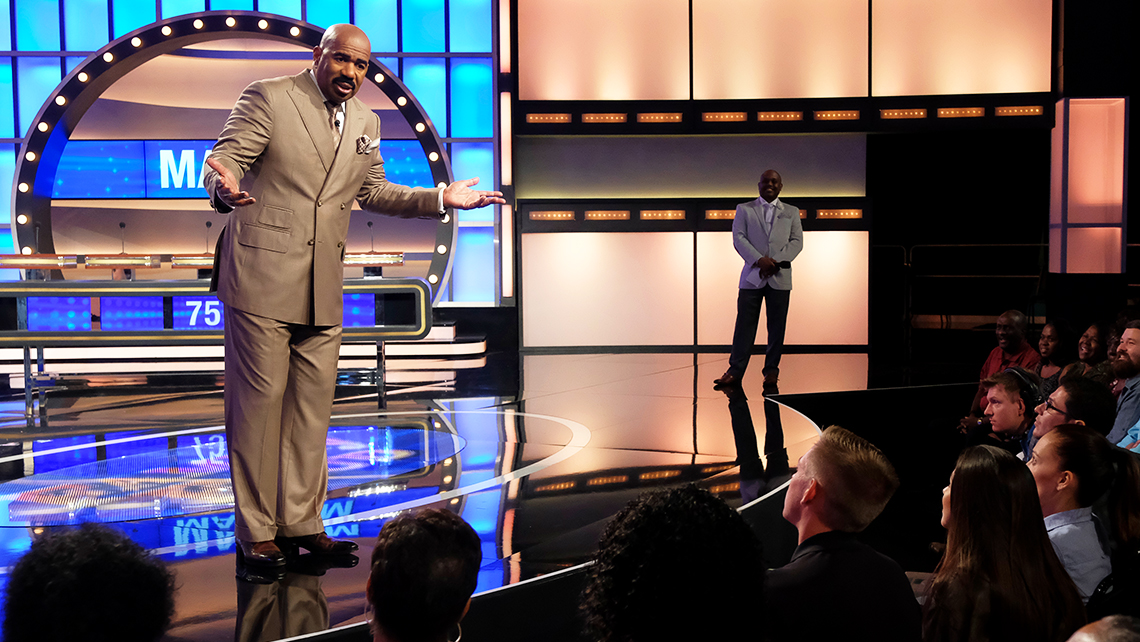 We couldn't do what we do without the entire Feud team's hard work. Come see us in action live! Click here to book your tickets, or call 323.762.8467 for any additional information.