Family Feud producers are on the move! With one goal in mind – to find families like yours who want to take the stage – our recent travels have taken us from Austin, Mobile, Louisville, and Philly. Next up are Chicago, Los Angeles, and Phoenix!
Recap: Philadelphia, PA
when: September 22–23, 2018
where: Crowne Plaza Philadelphia-Cherry Hill
# of families auditioned: 506
History. Sports. Cheesesteak. T-shirts. Granted, we didn't know about the shirts in advance, but aside from meeting a number of really fun families, our recent trip showed us that creativity is thriving in Philly. Stay tuned to see which families' flair, energy, and good answers advance them to the Feud stage!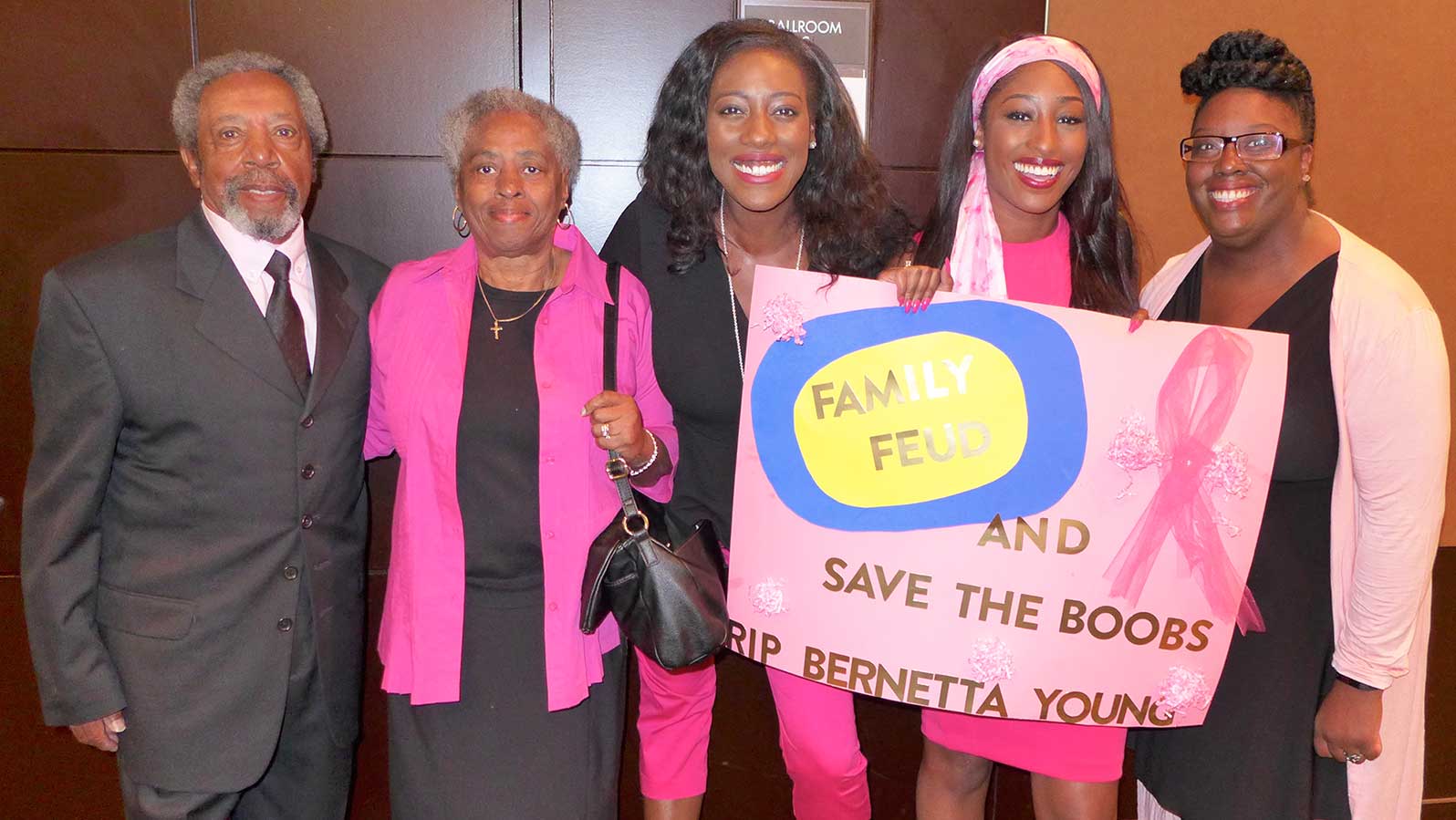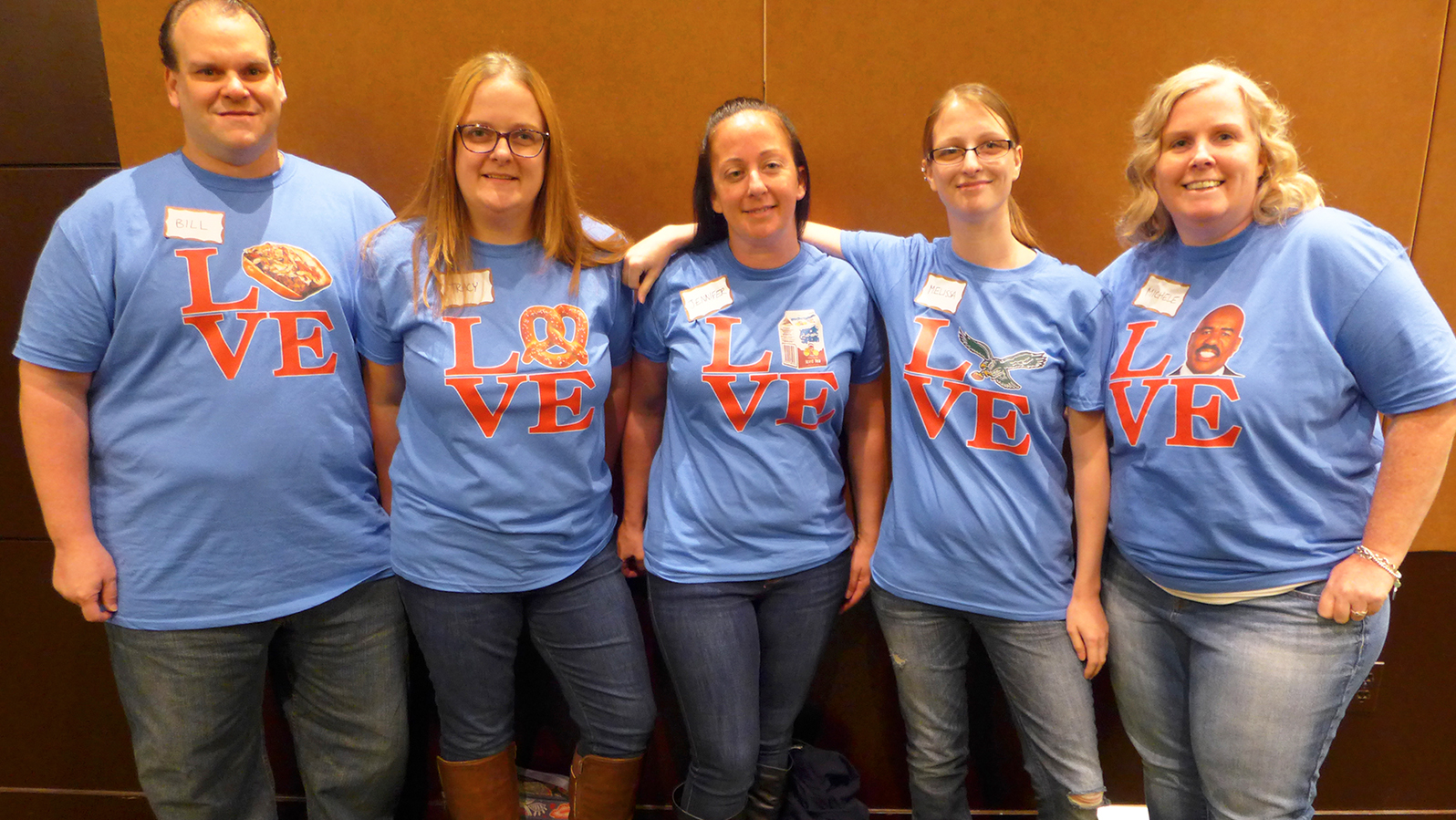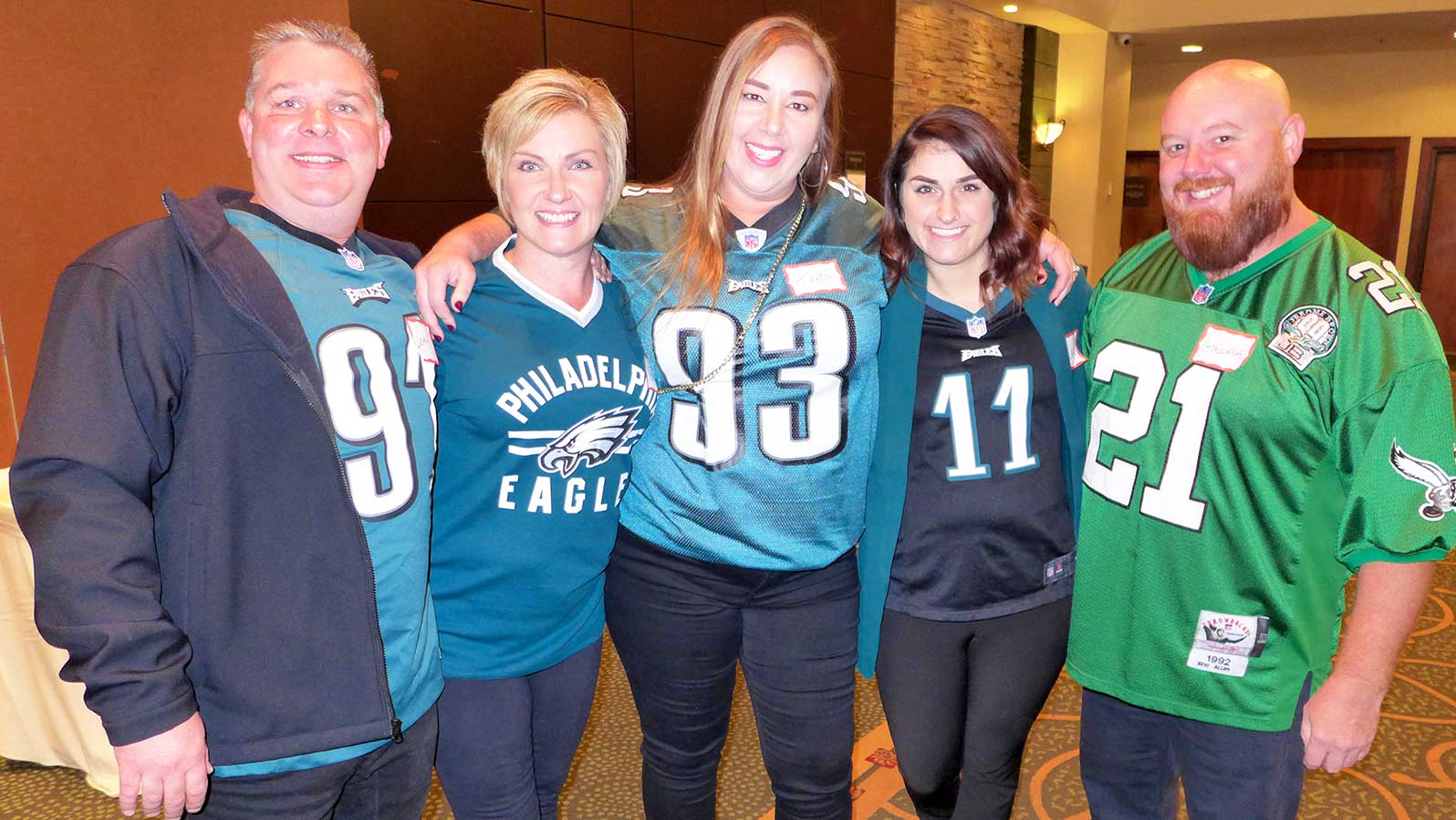 We're always scouting for fun-loving families. Visit familyfeud.com/audition to apply for upcoming live city auditions or submit a video for consideration—anywhere, anytime! Our casting producers are waiting to hear from you. Next up for us? Chicago, Phoenix, and Los Angeles!
Chicago, IL
when: November 17–18, 2018
First up, Chi-Town. Which new families will follow in the footsteps of some of our former favorites from Chicago?
The Gragnani family is cooking up some serious laughter with a side of gravy. Will Papa G. get it right to help his favorite Bears fans Tina, Matthew, Michael, and Marri take it to the next level? They may have just the right ingredients on hand for success.
The Kwasigroch family is one-of-a-kind, finding any reason to laugh and dance through life together (energetically and sometimes on objects that aren't too sturdy), but are their handstands and humor accompanied by big energy and good answers? Sarah, Aaron, Camie, Sam, and Andi say they are ready to play!
The Saunders family works hard, but plays (and laughs) harder! Though they're divided on which Chicago baseball team is truly a hometown hero, when they unite, look out, because the Saunders family is a force to be reckoned with! Meet Regina, Blanch, Clarence, Paul, and Daniel!
Remember when Ilio from the Siolidis family brought another level of talent (and a guitar) to the stage, dedicating a song he wrote to Steve about Feud? Feeling good on Family Feud, Ilio's family was ready to unwind and play!
Or when the Porter family took on Team Williams, and Caryce found herself in the hot seat after a particularly enthusiastic answer caught Steve off guard?
But the Porter family wasn't done yet! As time ticked by, and the rest of the family watched anxiously, father and daughter team Herb and Caryce went on to win big for the Porter family in the Fast Money round. Tune in here to see the big finish!
Up Next: Los Angeles, CA
when: Dec 15-16 2018 and spring 2019 (dates TBA)
Up Next: Phoenix, AZ
when: Jan 19–20 2019
Remember, whether or not we're hosting a live tryout event near you, you're always welcome to submit an audition video to apply! Just be yourself, bring that enthusiasm, and have fun with your family!