Daytime Emmy Award nominations are in! The best of daytime television will be recognized at the 46th Annual Daytime Emmy Awards ceremony on Sunday, May 5.
Each year, this esteemed award show honors deserving individuals and programs that shine both in front of and behind the camera. This year's nominees are no exception and Family Feud is proud to have nabbed three nominations for the 2018 calendar year.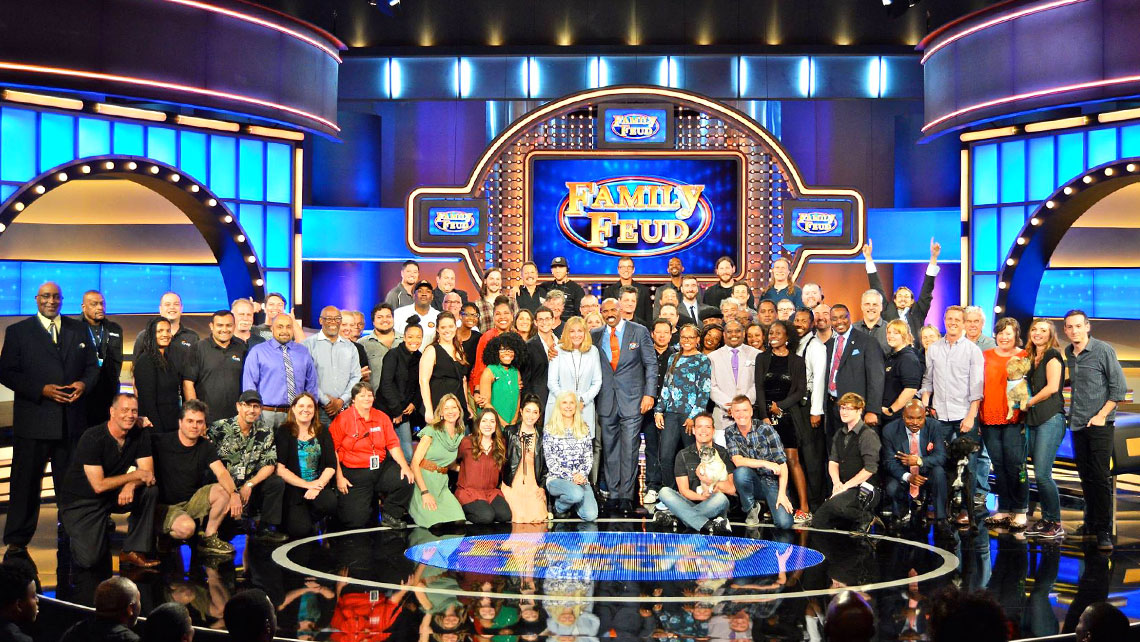 Outstanding Game Show
Family Feud
Jeopardy
Let's Make a Deal
The Price is Right
Who Wants To Be a Millionaire?
No stranger to nominations, but light on wins, the Family Feud team is hopeful to bring home an award this year. Gaby Johnston (pictured below), our executive producer and showrunner, said it best, "It's only been 42 years… let's not rush things… Anything worth having is worth waiting for!"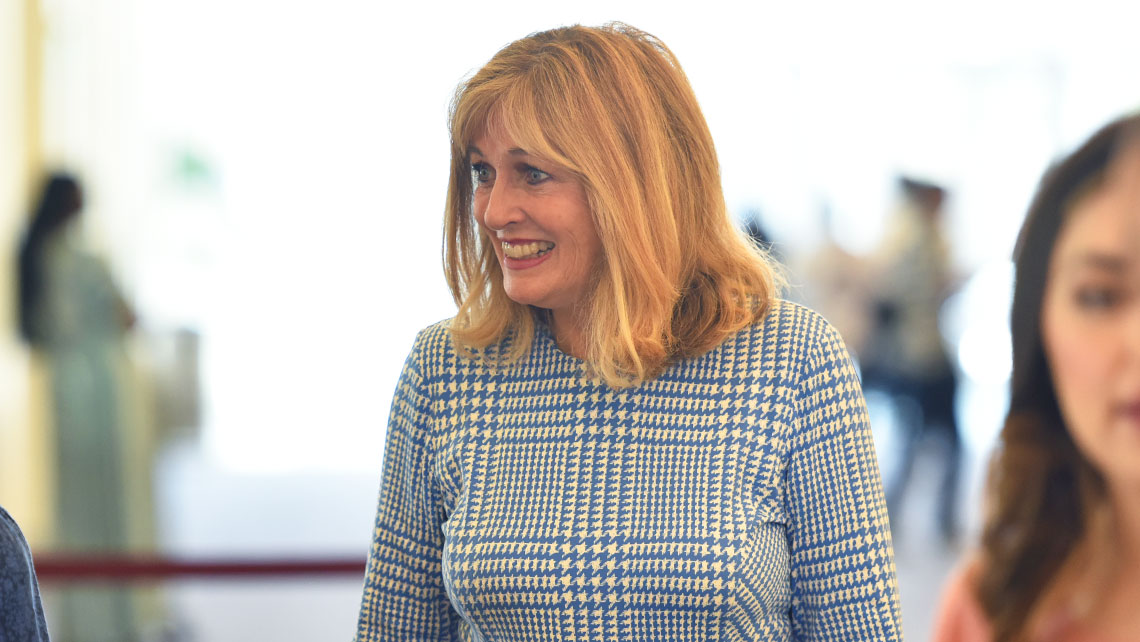 The show may never have won in the Outstanding Game Show category, but Johnston and the team take this in stride and celebrate not only this year's nomination, but also the team's hard work and joy in producing this beloved show. The nomination includes (from left to right): Julio Alva (Line Producer), Kristin Bjorklund (Co-Executive Producer), Brian Hawley (Co-Executive Producer), Gaby Johnston (Executive Producer and Showrunner), Sara Dansby (Co-Executive Producer), and Bryce Keigley (Producer).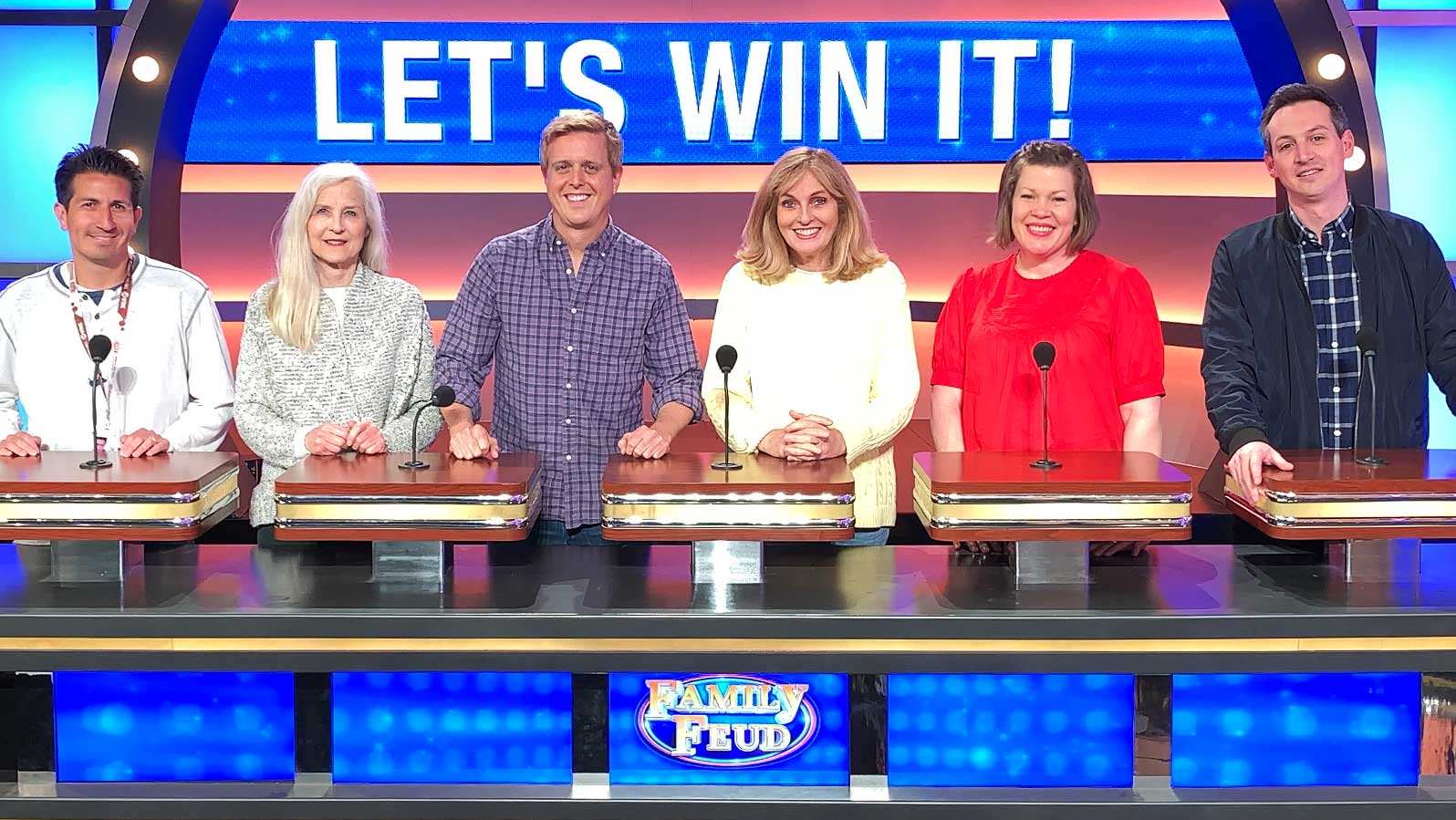 Outstanding Directing for a Game Show
Family Feud
Jeopardy
Let's Make a Deal
The Price is Right
Who Wants To Be a Millionaire?
Ken Fuchs, our director, whose expansive directorial portfolio includes some of the most popular and influential projects on TV, uses the phrase "cross-genre exceptional" when describing what makes Feud stand out. He elaborated, "Family Feud is a game show, a comedy special, and a reality show all wrapped up into one."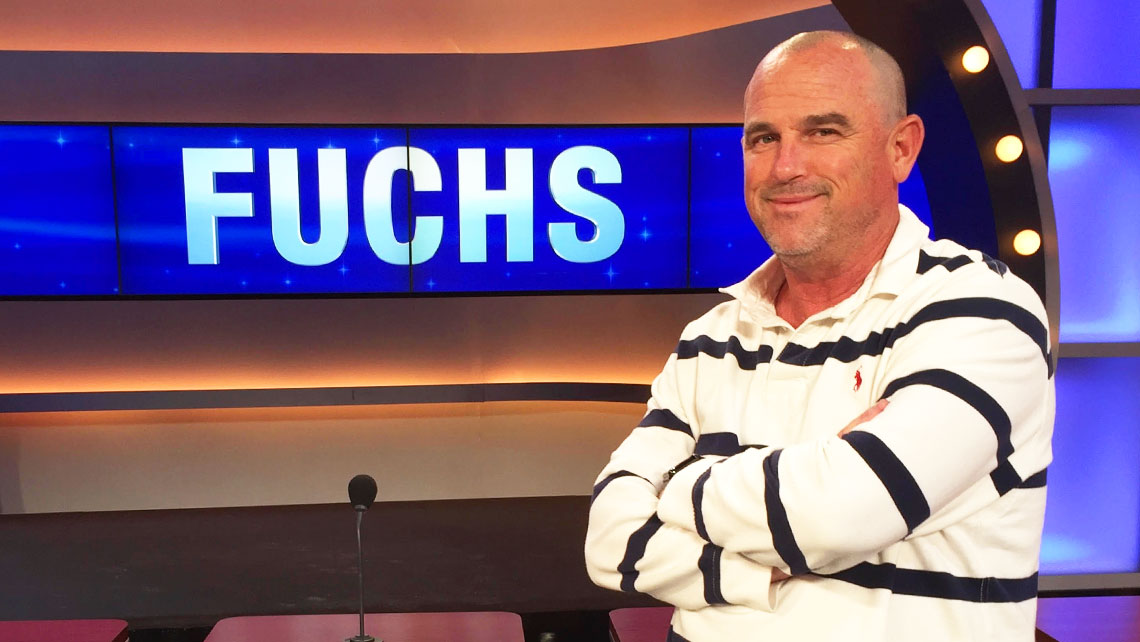 For over a decade, Fuchs has directed ABC's mega-hits, The Bachelor and The Bachelorette, and he recently earned both Emmy and DGA nominations for his work on Shark Tank. He's also honed his comedy chops over the years, working on shows like Later with Greg Kinnear, The Roseanne Show, and Fox's Emmy-winning variety series, The Ben Stiller Show. He recently directed the CNBC re-boot of Deal Or No Deal which he is very proud of.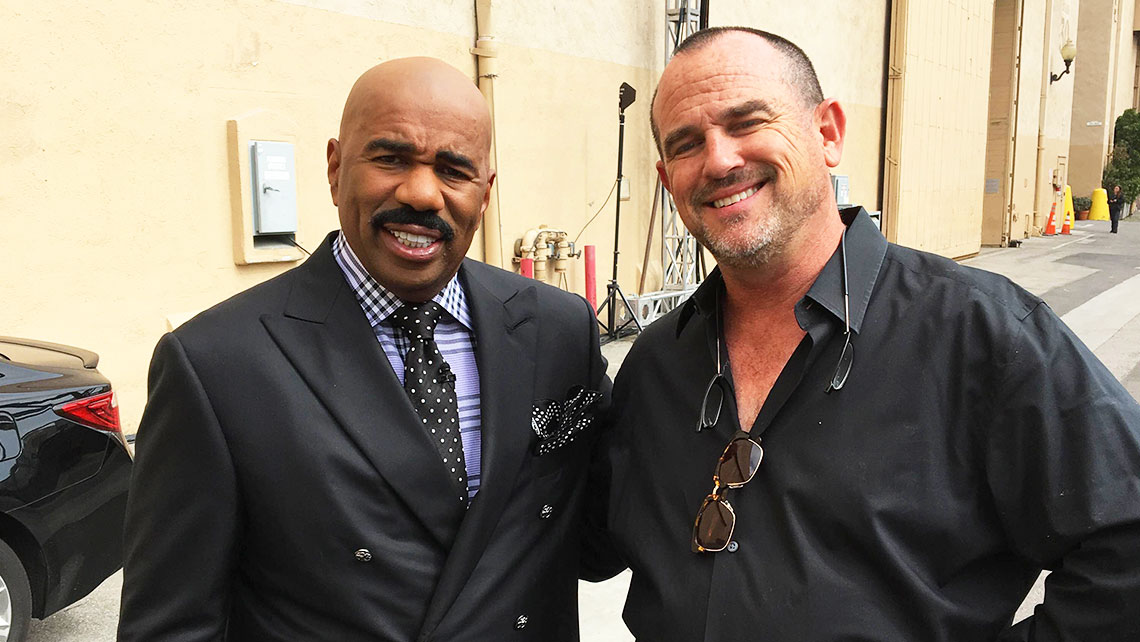 And congratulations to Ken and Kate Fuchs, proud parents of 5-month-old baby Bella Fuchs! Ken added "I'd love to win this year so I can put the Emmy statue in my newborn daughter Bella's room! Every baby needs an Emmy doll!"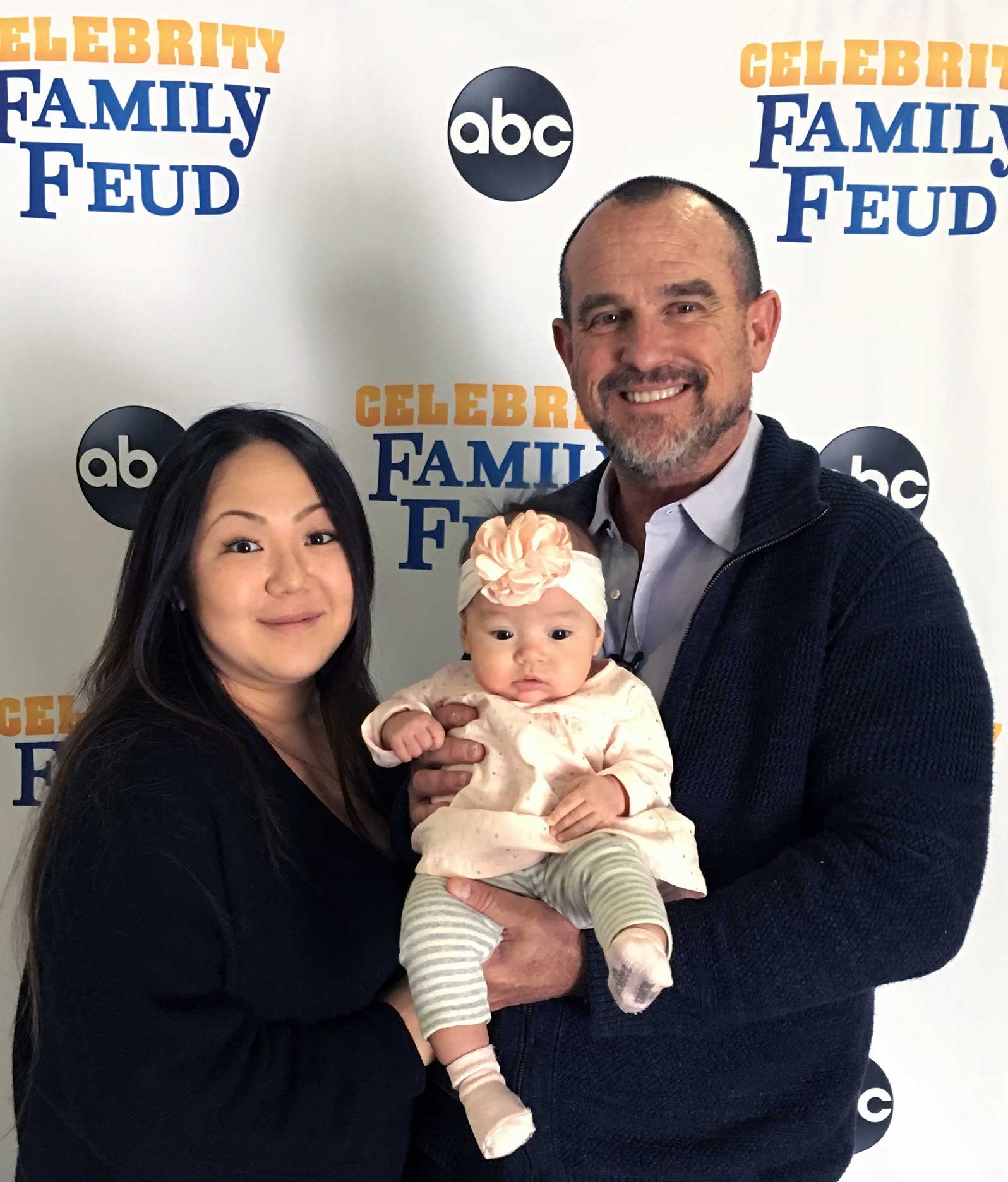 Rounding out the nominations is a place in the race for Outstanding Live and Direct to Tape Sound Mixing.
Outstanding Live and Direct to Tape Sound Mixing
The Ellen DeGeneres Show
Family Feud
Let's Make a Deal
The Price Is Right
Steve
Dirk Sciarrotta, the head of Feud's sound department, credits a hardworking sound crew for this nod, "I've been with the show for 21 seasons now and this is the second time it's been nominated for sound mixing." With a sound crew consisting of five people – production mixer, front-of-house mixer, playback mixer, and two floor A-2's, this team gets the job done, and done well.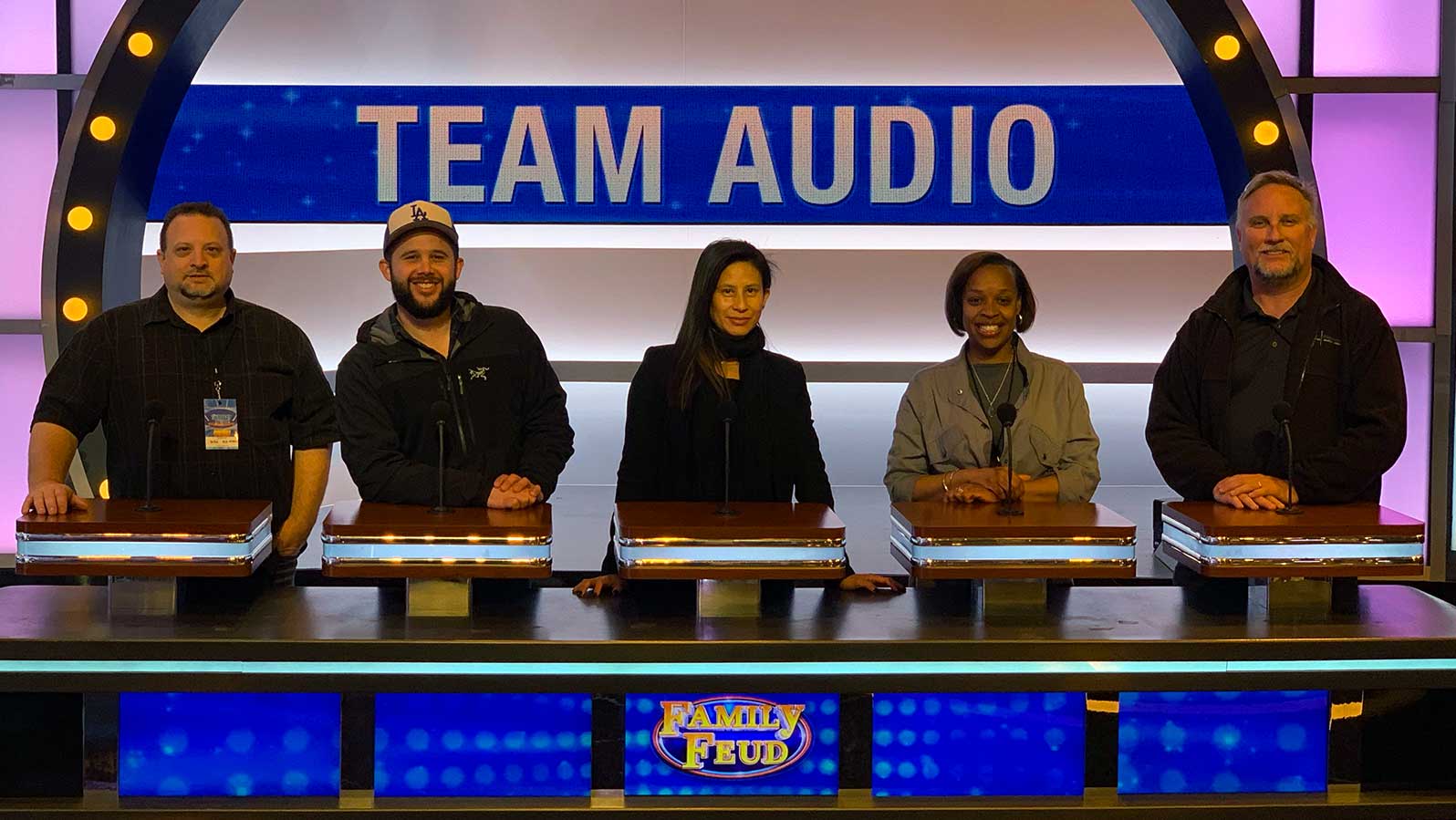 The nomination includes:
Production Mixers

Dirk Sciarrotta (left)
Jeff Frickman
Production mixers mix sound for the broadcast that gets aired on television. He/she takes all the microphones, music, game show sound effects, audience reactions, and blend them together for the broadcast.
FOH Mixers
Phil Gebhardt (right)
John Protzgo
The FOH mixer (front-of-house) mixes sound for the studio audience to be able to hear what is happening.
Playback Mixer

Joey Adelman (second from left)
The playback mixer mixes all the pre-recorded music into the show. 
Floor A-2's

Liza Tan (center)
Lance Gardhouse
Jennifer Rounsaville (second from right)
The floor A-2's are the audio technicians who place the microphones on the on-camera talent. They are responsible for all audio electronics, microphones, and wiring of the audio design throughout the show.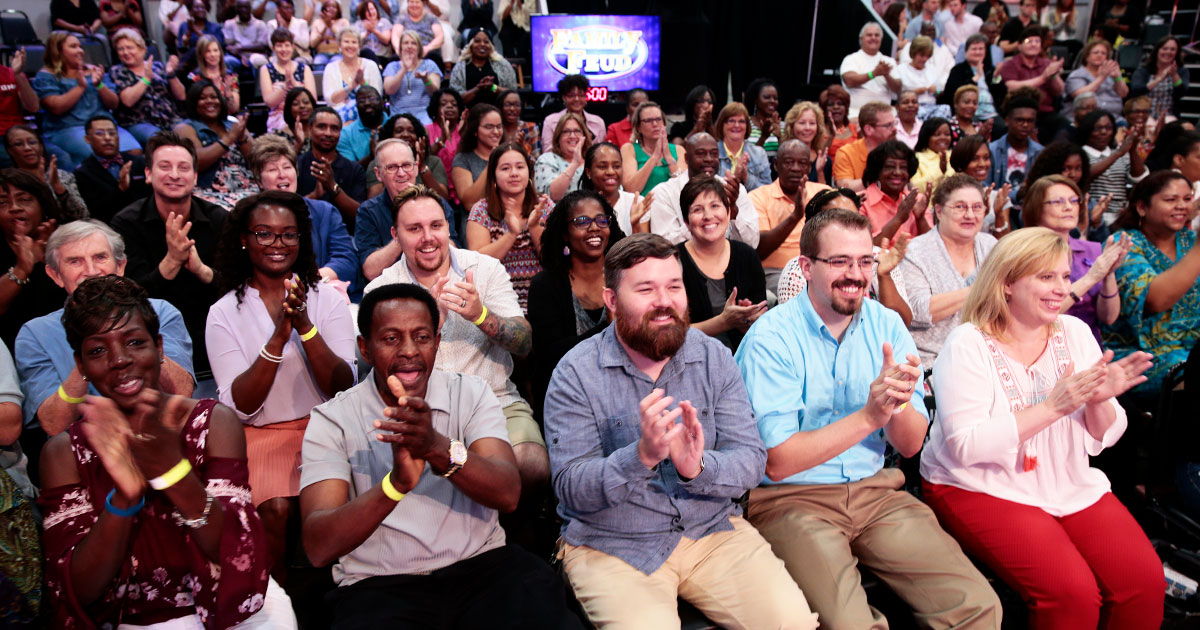 The entire Family Feud team is proud of this year's three nominations, but it's the fans and families who make every show and season worth celebrating. Congratulations to the other Daytime Emmy nominees – tune in on May 5 to see who walks away with an Emmy (or three)!