Drumroll, please… We're elated to announce that Family Feud has won two Daytime Emmy Awards! The best of daytime TV was recognized earlier this month and Feud took the top prize in both the Outstanding Game Show and Outstanding Directing for a Game Show categories. The Feud team is thrilled to celebrate the honors with the entire organization, and of course, also with our loyal viewers.
A little history. It's been a few years (ok, a few decades) since Feud took home the Emmy for Outstanding Game Show, but don't let that fact fool you. Every nomination since has been a point of pride for the entire Feud team! The win officially includes (from left to right): Julio Alva (Line Producer), Brian Hawley (Co-Executive Producer), Sara Dansby (Co-Executive Producer), Bryce Keigley (Producer), Gaby Johnston (Executive Producer and Showrunner), and Kristin Bjorklund (Co-Executive Producer – not pictured).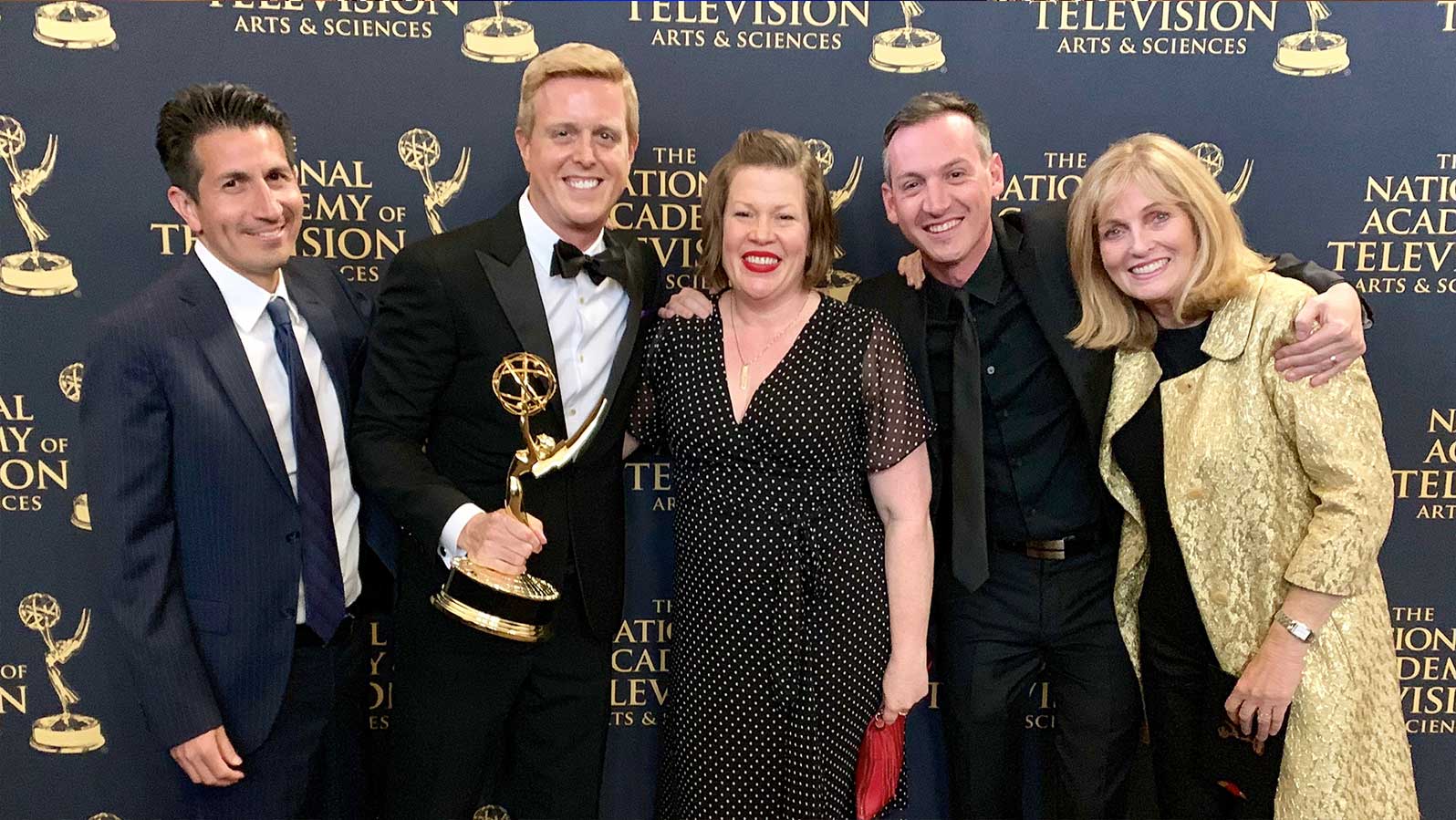 Executive Producer Gaby Johnston couldn't be more excited to share this recognition in celebration of the hard work and joy that goes into creating this mainstay in daytime TV. "We have the greatest team – they're kind, they're funny, and they're wonderful," she praised before thanking Steve Harvey for his dedication to the show and his comedic contributions, "Every day, every show, Steve gives 150%."
Family Feud also won this year for Outstanding Directing for a Game Show. "I am so thrilled to accept this Emmy award on behalf of my entire Family Feud crew who give so much of themselves for the show," shared director Ken Fuchs, "We are truly family and we love coming to work every day."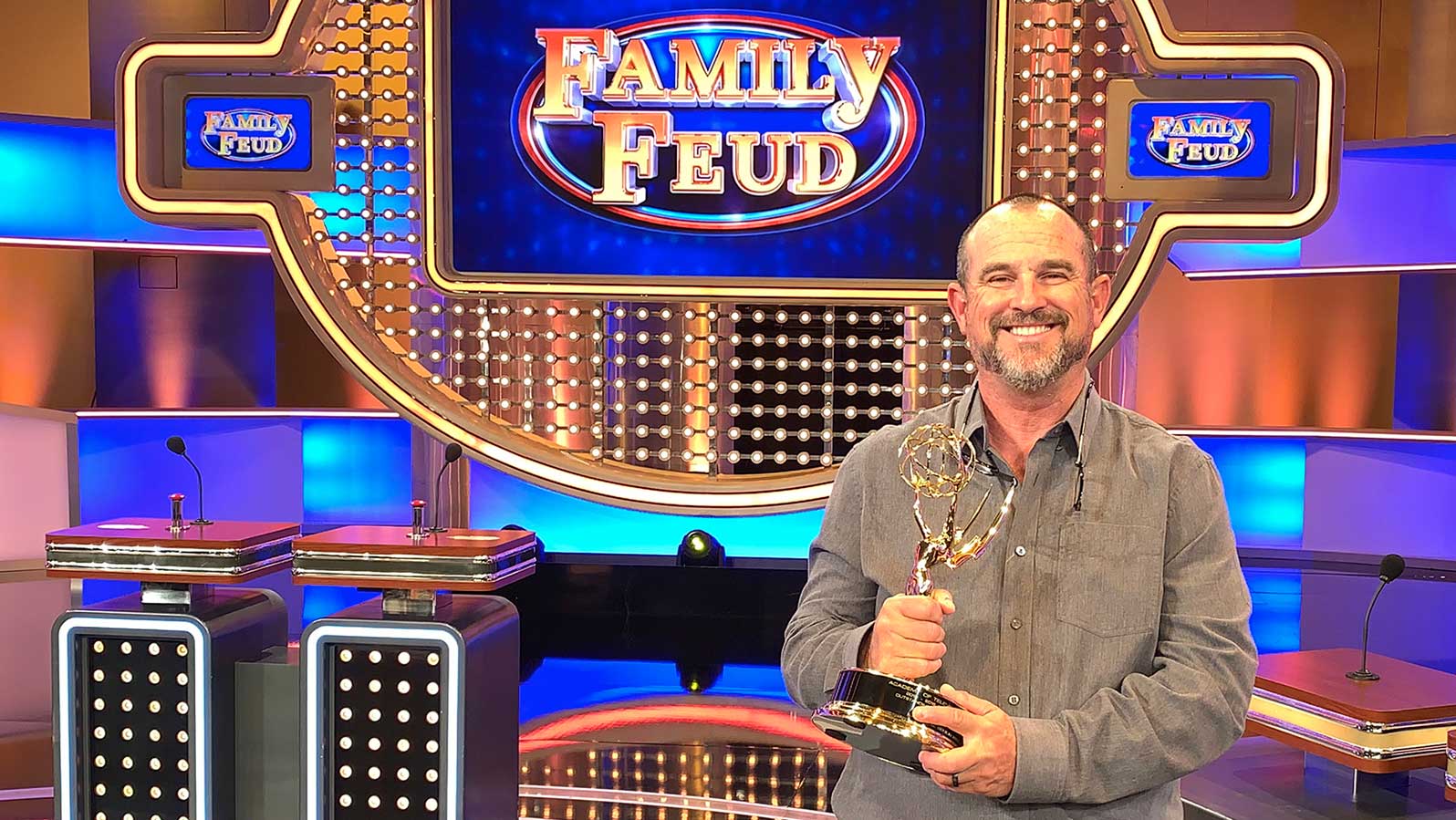 Though Family Feud didn't walk away with the award for Outstanding Live and Direct to Tape Sound Mixing, the team still has much to celebrate. Dirk Sciarrotta, head of Feud's sound department, Phil Gebhardt, FOH mixer, and Liza Tan, floor A-2, did win the award for their sound-mixing work on The Ellen DeGeneres Show. Dirk is a five-time winner in this category and gives props to his Feud team all the same, "I was lucky enough to win for Ellen, but my heart really wanted to win for Family Feud."
It's been an incredible run this year and we are going to continue our celebrations into the summer. Thank you again to the families who feud and the families who watch Feud – we also celebrate you. As for you, Emmys, we'll see you again next May!