If you're lucky enough to land a spot on Family Feud, good things can happen. You could win lots of money—up to $100,000, in fact. You might also go home with a brand new car. And apparently, you could end up getting engaged to the love of your life.
For Baltimore natives and longtime Family Feud superfans Marquis and Eddeja Page, that's exactly what happened last year. Host Steve Harvey was all too happy to help Marquis pop the question, as it was the first on-air proposal since he's been hosting the show.
Watching the clip, you can't see any nerves—it's all genuine sweetness. In fact, the moment was so heartwarming it landed in the number one slot on our top 10 moments of 2017!
For Marquis, it was a long time coming. "Eddeja has been one of my best friends since 2007," he says. "We had each other's backs through all these relationships until one day, in 2015, it dawned on us: why don't we try this?" The happy couple hasn't looked back since. The Baltimore natives relocated to Houston in 2016, and when Marquis' family, the Claxtons, nabbed a chance to compete on their all-time favorite game show the following year, Marquis thought there'd be no better time to propose.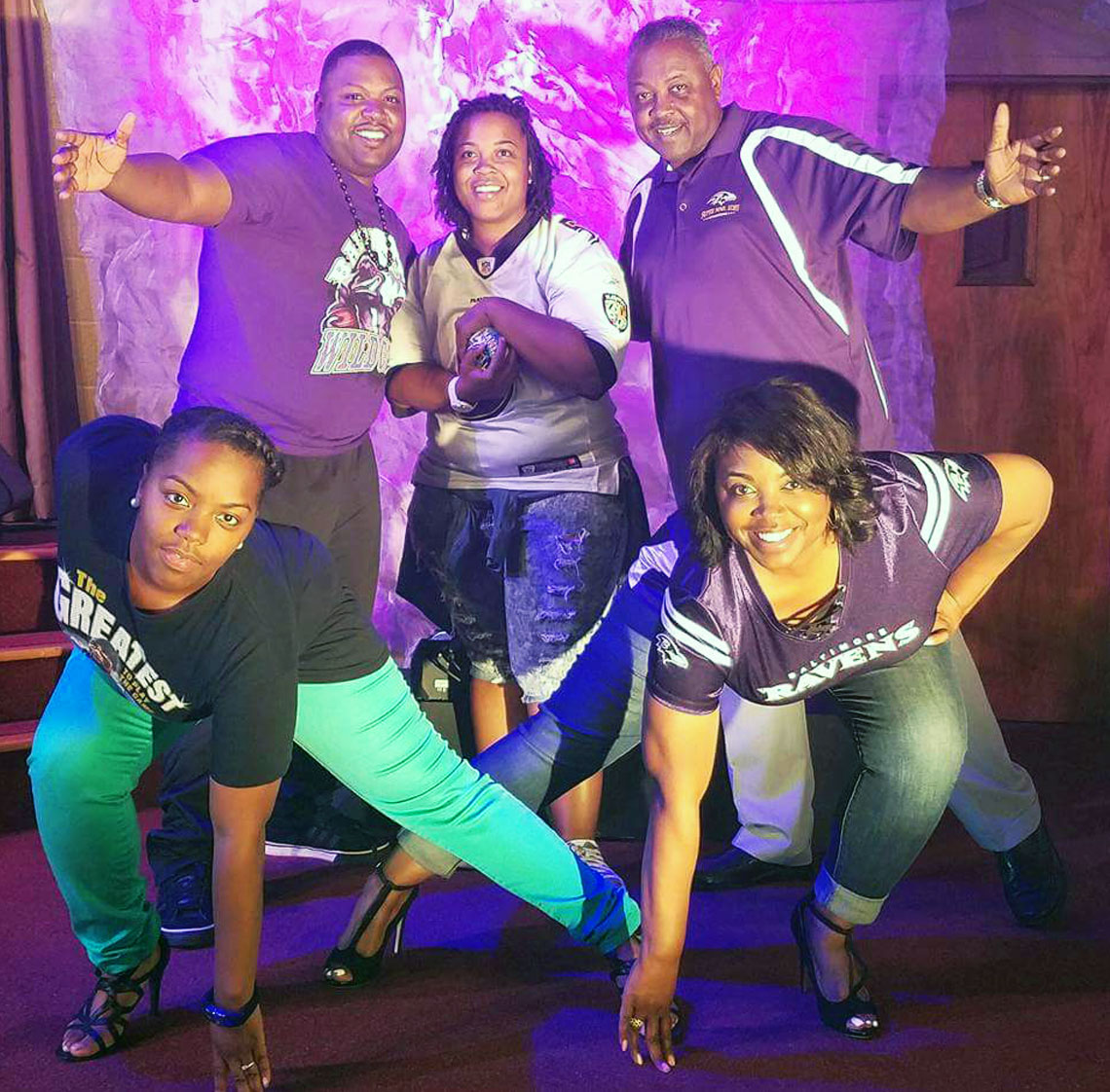 "We—10 of us in all—were meeting up for the taping in Atlanta, which happens to be Eddeja's favorite city," he says. His plan was to get everyone out to a nice dinner and propose to Eddeja then, surrounded by loved ones. As the leader of the Claxton crew, Marquis was in contact with the Family Feud casting team, including producer Bryce Keigley, leading up to the show. "I asked Bryce if he had any restaurant recommendations, and he turned around and said—why don't you do it on the show?"
The thought hadn't even crossed Marquis' mind up to that point, but he loved the idea. After Bryce cleared the plan with the rest of the producers, Marquis decided to go for it.
Family Feud had been a big part of his life, and both he and Eddeja were huge fans of the show. For years, they'd play Family Feud at family gatherings. A few years ago, Marquis' Aunt Michelle, who appeared alongside him on the show, started an annual Family Feud–style competition at their church in Baltimore. Families come from all over to compete, and her boyfriend, Sammy, who happens to look just like Steve Harvey, hosts. "From there, it spun out," says Marquis. "We'd always said, one day, we're gonna go on Family Feud."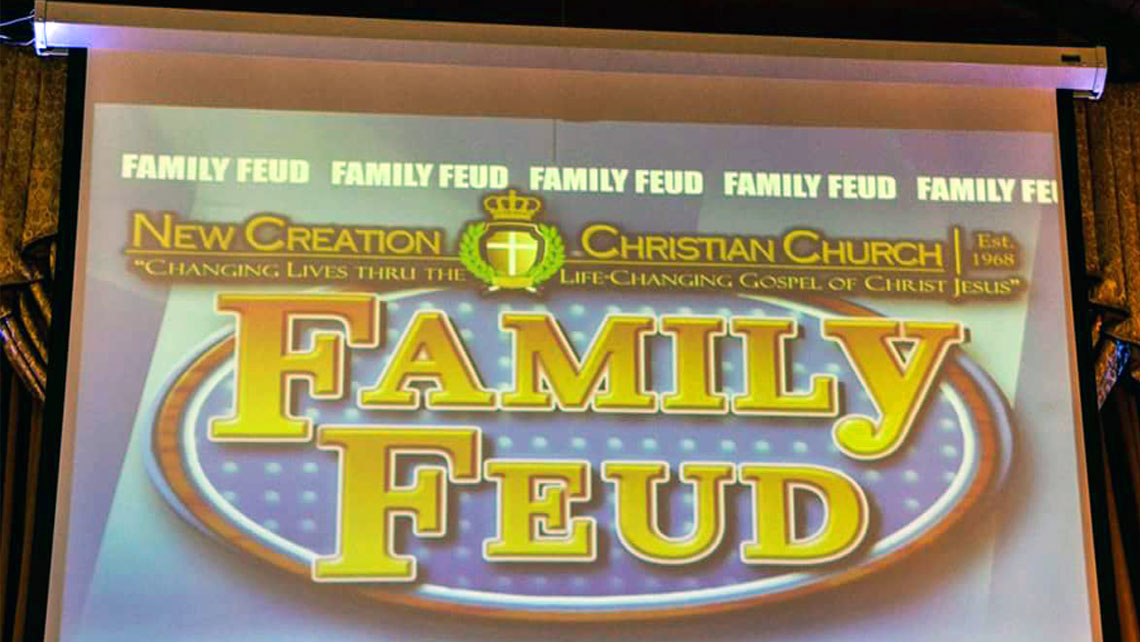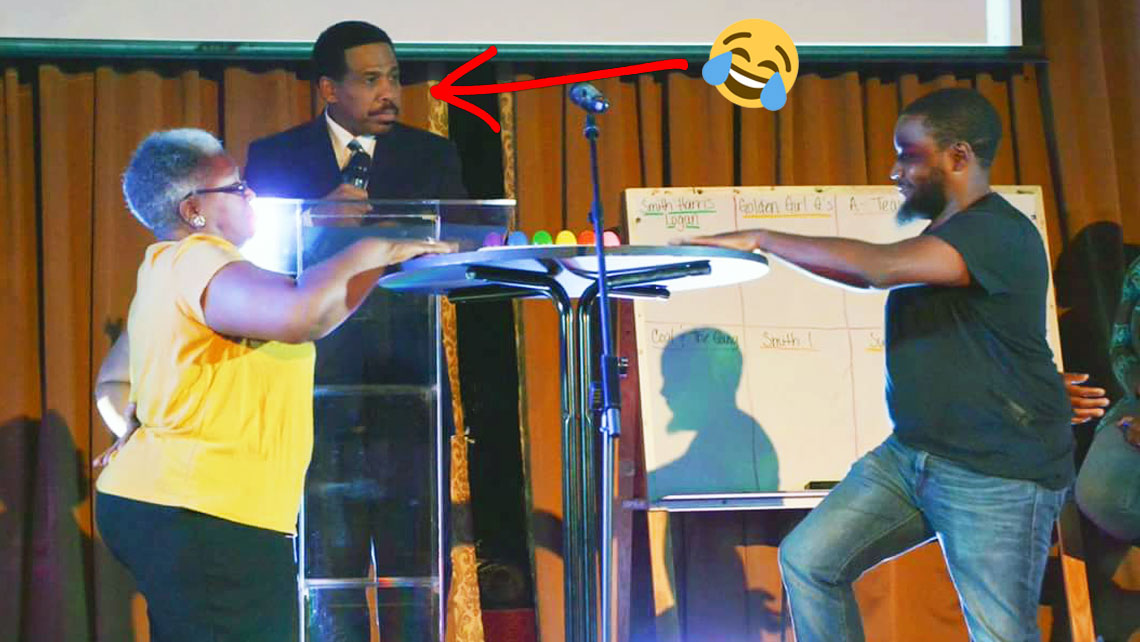 Marquis spotted an ad for the Baltimore tryouts, and the rest is history.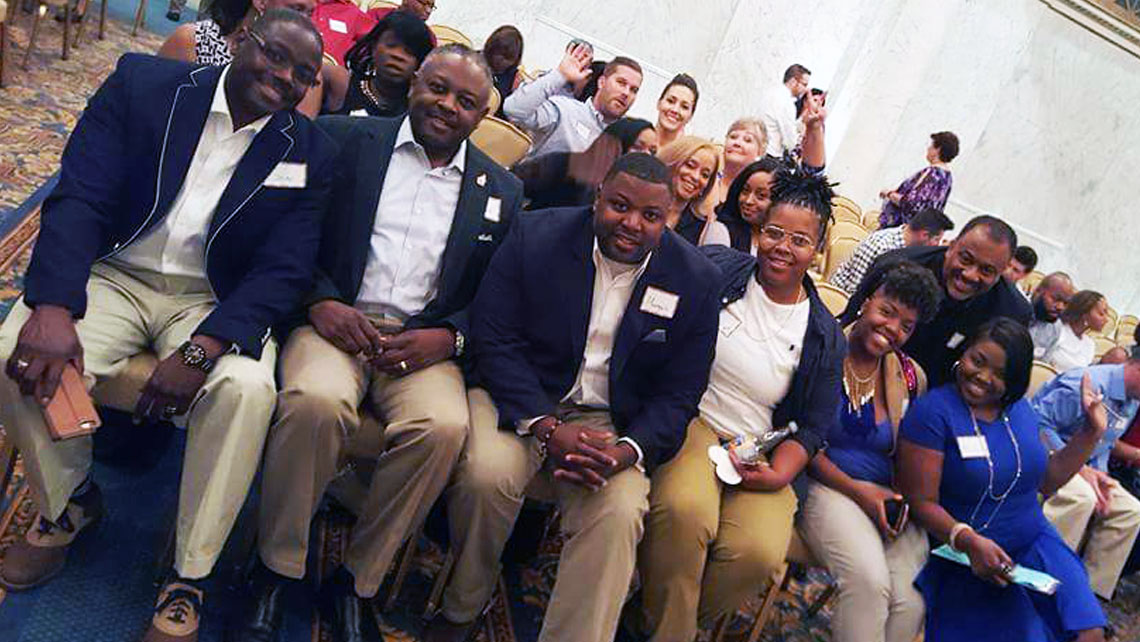 By the time the Claxtons were heading to Atlanta for their taping, his plan was set, he had the ring, and he was ready to go. But, because he wanted it to be a big surprise for the entire family, he didn't share his plan with anyone except for two accomplices: his Uncle Sam and Aunt Tracy.
Tracy was sharing a hotel with Eddeja, and Marquis tasked his aunt with making sure D was dressed the part even though she'd just be part of the audience. "I said, Tracy, whatever you do, don't let her wear sweatpants!" he says, laughing.
After day one of taping, the Claxtons got sent home before they had the chance to compete. Marquis was forced to hold in his secret for another day, which only made him more nervous. But on day two, following rehearsal, it was time to go on, and the Family Feud team was there to help it all go smoothly.
"They really treated it like an epic production," says Marquis. "Bryce, Sara (both producers), Rubin (announcer)—everyone handled it in such a professional manner and it was really wonderful." He waited for his cue, and when Steve Harvey came over to greet him, it was go time. "I was nervous, but at that point, it was time to either put up or shut up. I knew I had one minute, which is a long time on TV, and no more. So I had to make sure I didn't cry too much."
Marquis asked Steve if he could bring his girlfriend up on stage, because it was on her bucket list to meet him. Steve played along, Eddeja took the stage, looking happy if a little confused as Marquis, dropping to his knee, says, "You've challenged me to grow. So I challenge you to become… my wife."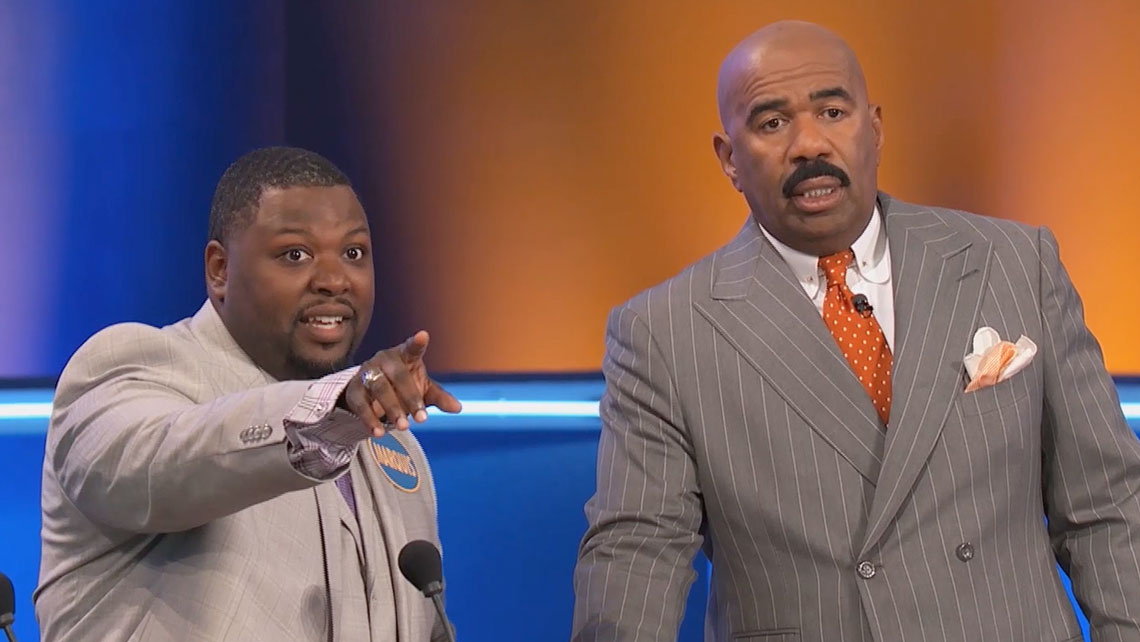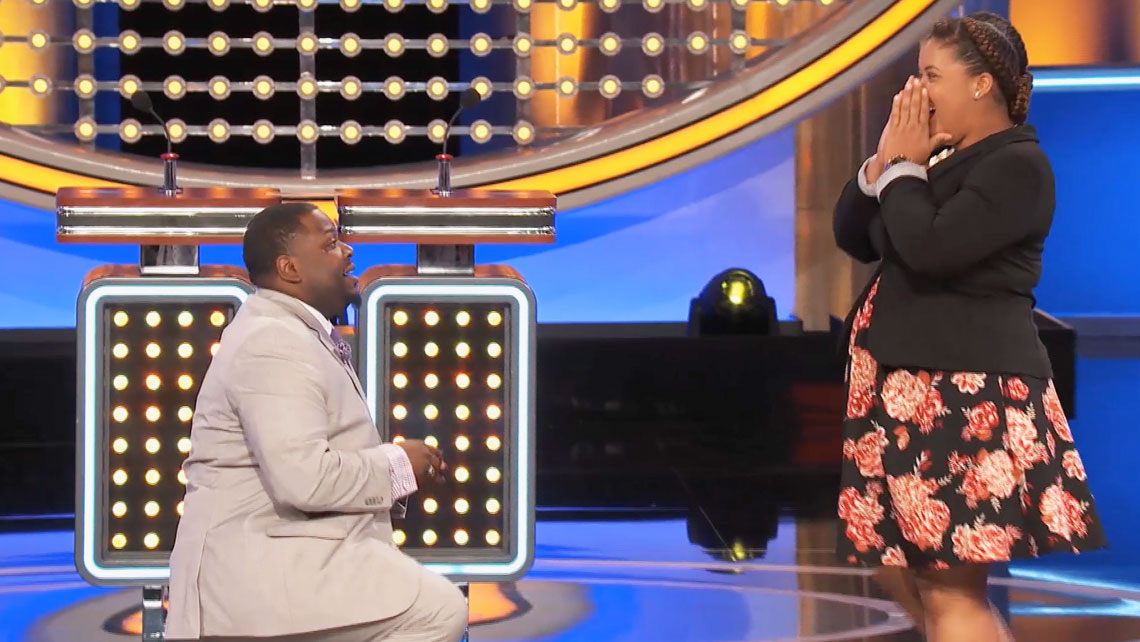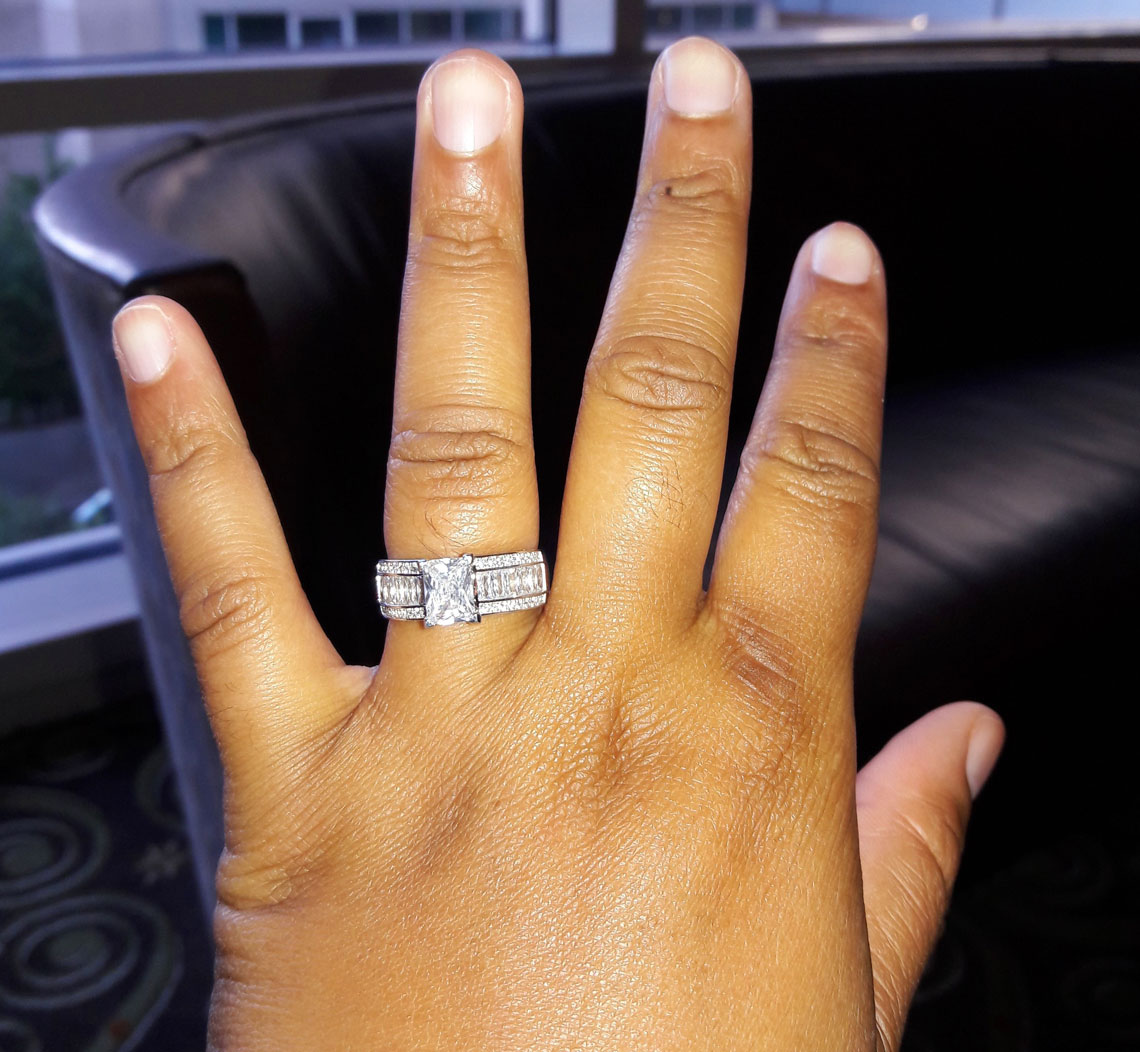 The best part, according to Marquis, was that aside from Sam and Tracy, none of the Claxton crew (including those on stage and those in the audience) knew what was happening. They'd all carefully read their contracts, which, for audience members, states that going up on stage is a no-no that would get you escorted out of the taping. When Steve told Eddeja to come on up, "everyone was looking around, grabbing their stuff, sure they were getting kicked out!" Instead, the Claxtons got a surprise they'd celebrate as a family for the next year to come.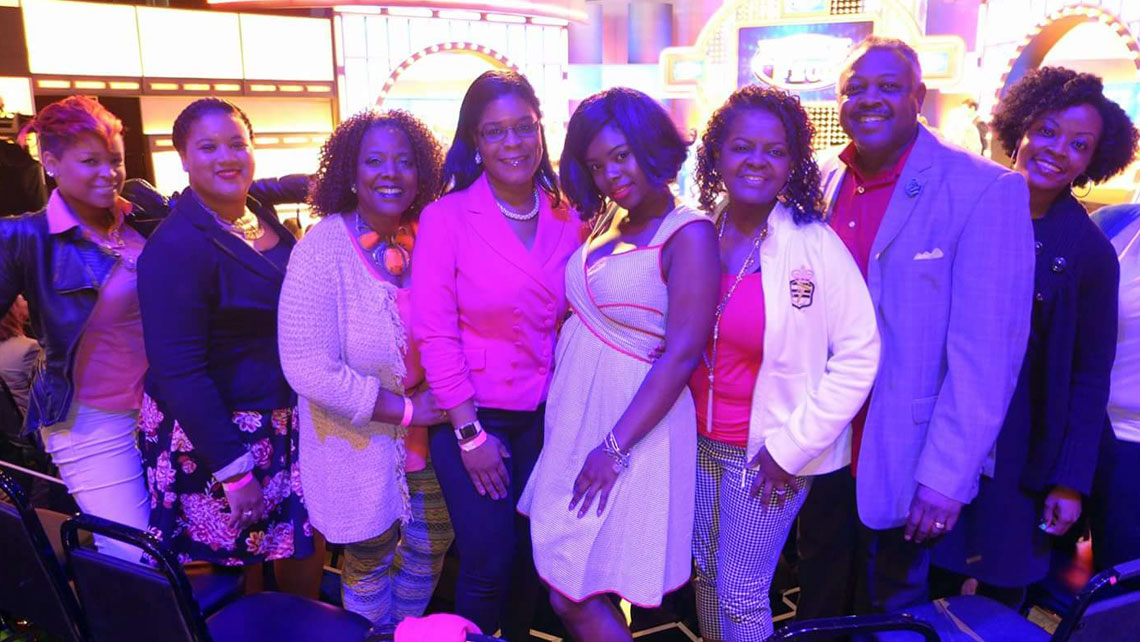 Marquis and Eddeja tied the knot in September, and on December 14, they welcomed their first child, Marquis Junior. Though the Claxtons didn't take home the victory, they did get the experience of a lifetime and a proposal story for the books.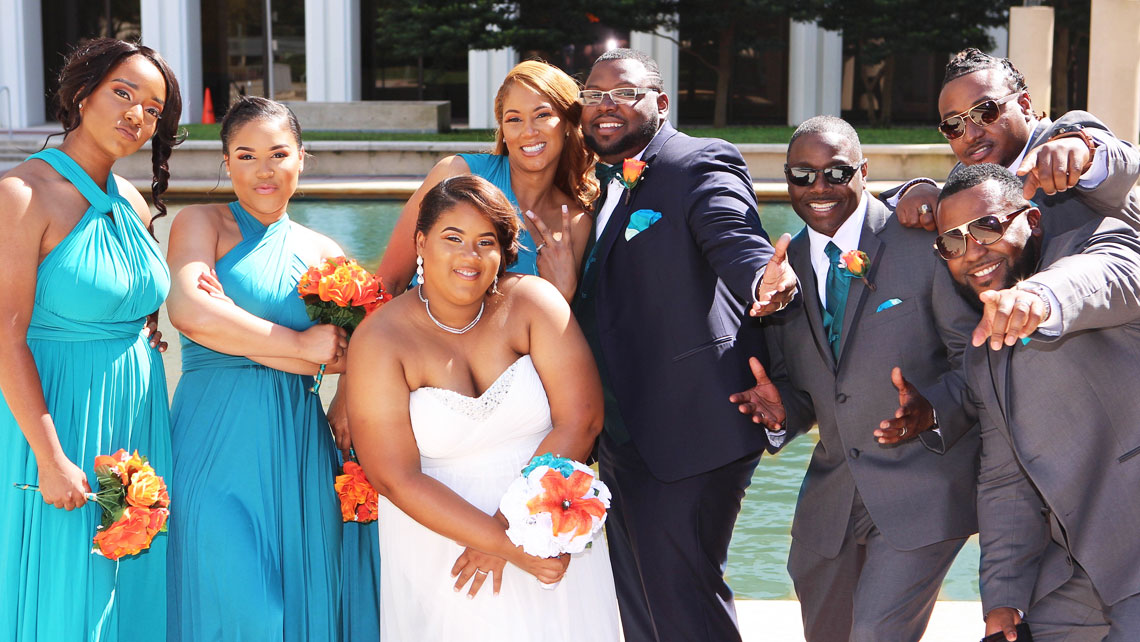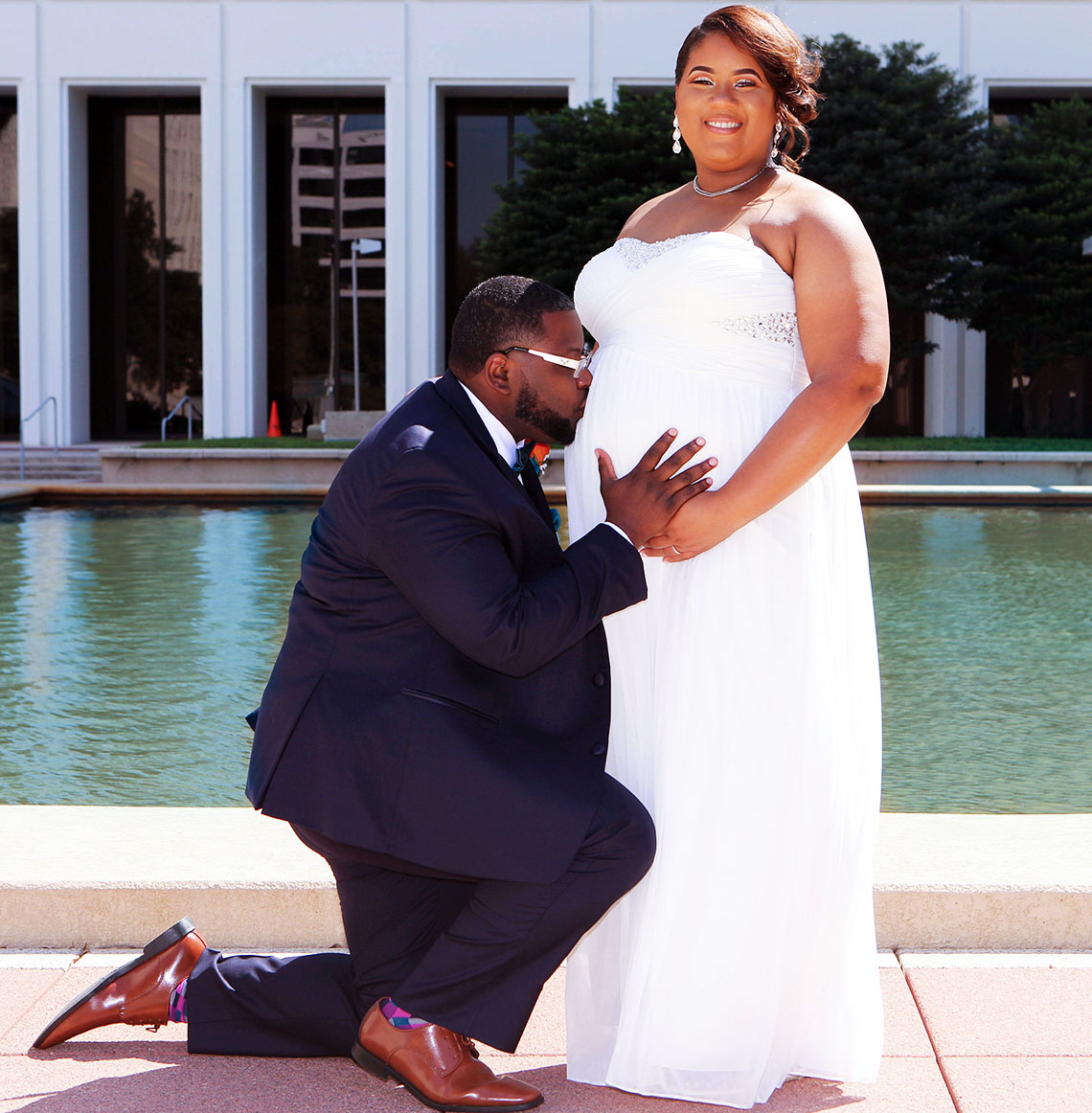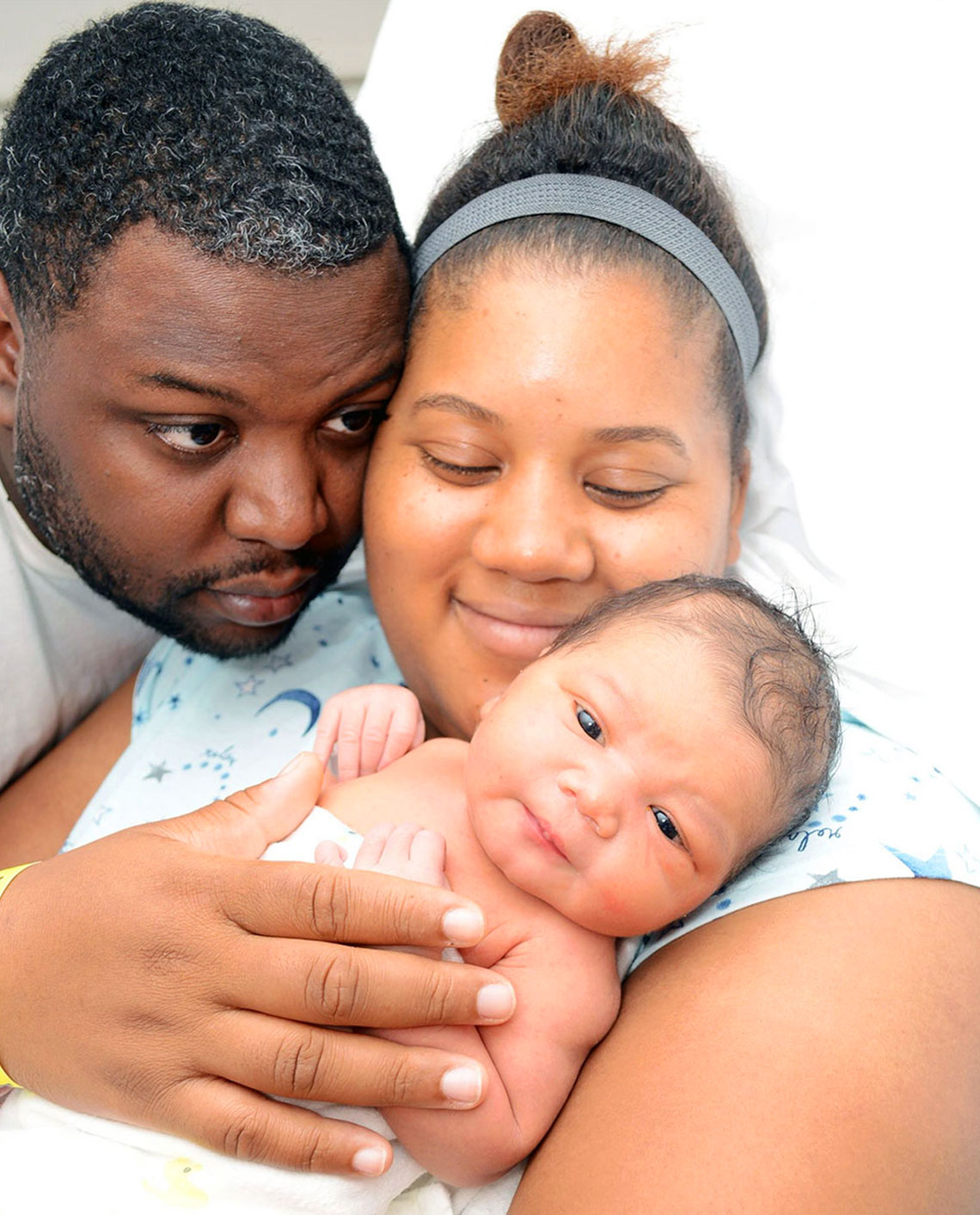 They also made lifelong friends with two of the other families they met during taping, the Bulbuks (who even came to the wedding!) and the Johnsons. Next spring, all three families will meet again for a reunion in Baltimore, which Marquis and Eddeja planned.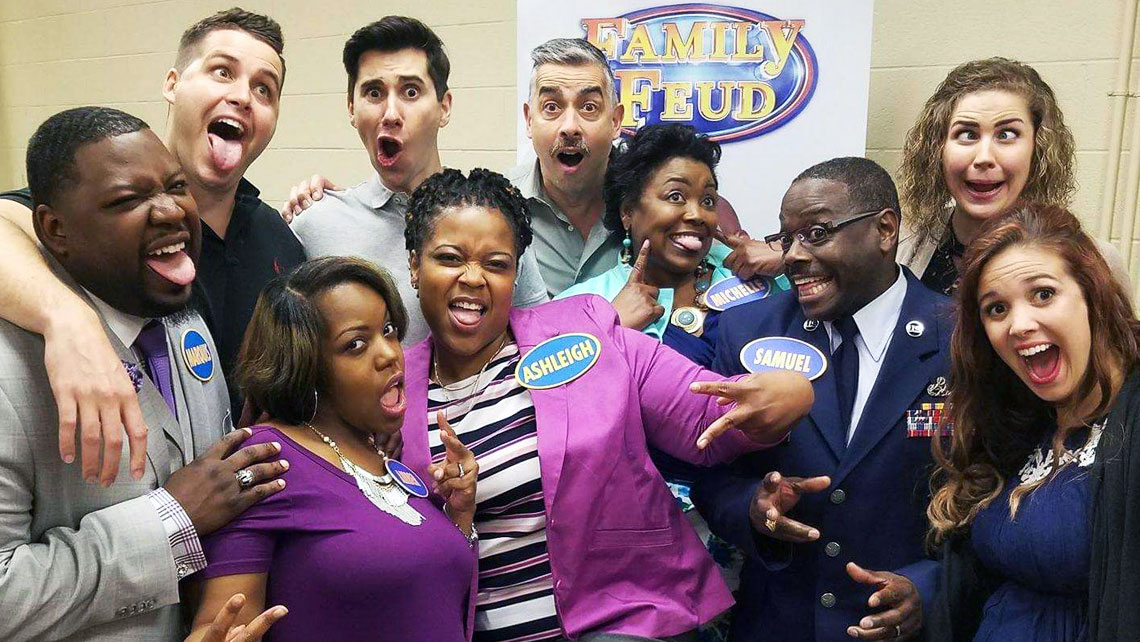 Reflecting on the experience, Marquis puts it best: "It's called Family Feud, and it's all about family—that's what's most important." He does have one final request: a shot at redemption for the Claxtons. Yep: they want to come back, and they're ready to win. "If we get another shot, we'll be good. We got all the jitters out the first time!" Casting team, if you're reading, how about a round two for the happy couple?!
If you liked this story, you'll love the one about the woman who dropped BIG news on her husband while filming their Family Feud audition video.