Since last fall, from Little Rock to Milwaukee to San Francisco, families across the country have been vying all year to land a spot on Family Feud. This past weekend, we headed back to our hometown of Los Angeles for a round of tryouts on April 29, and there was no sign of things slowing down. About 100 awesome families queued up to show their stuff in hopes of nabbing a spot in an upcoming episode. The good news is—there's room for more!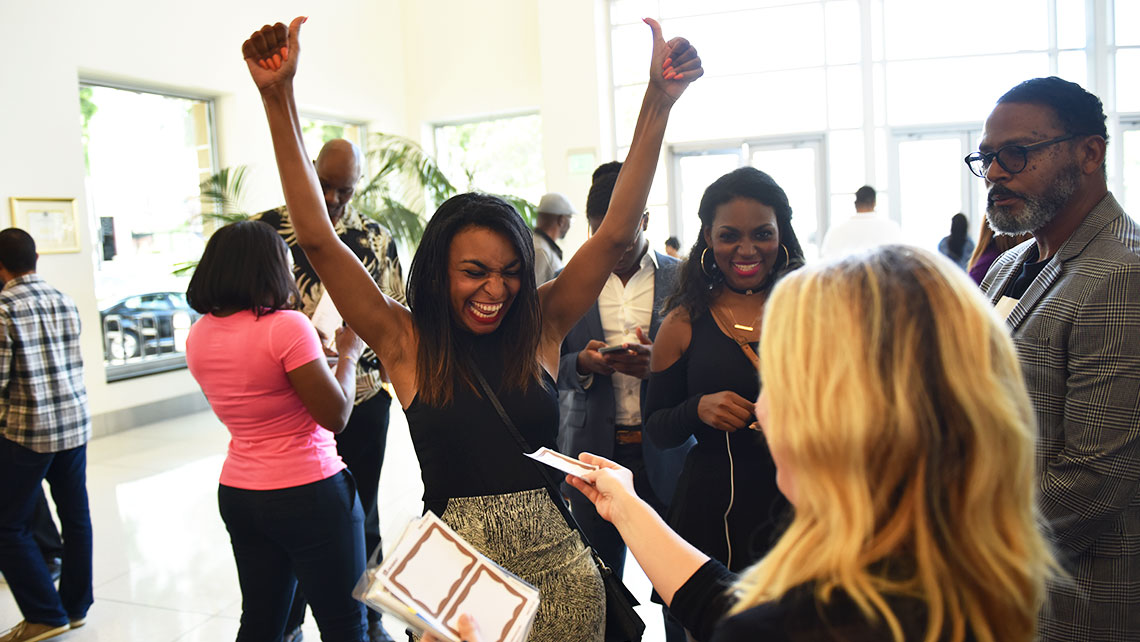 If you're in the area and have been itching to get your family on our stage, we're holding another round of live tryouts this weekend:
Sunday, May 6, 2018
Los Angeles, CA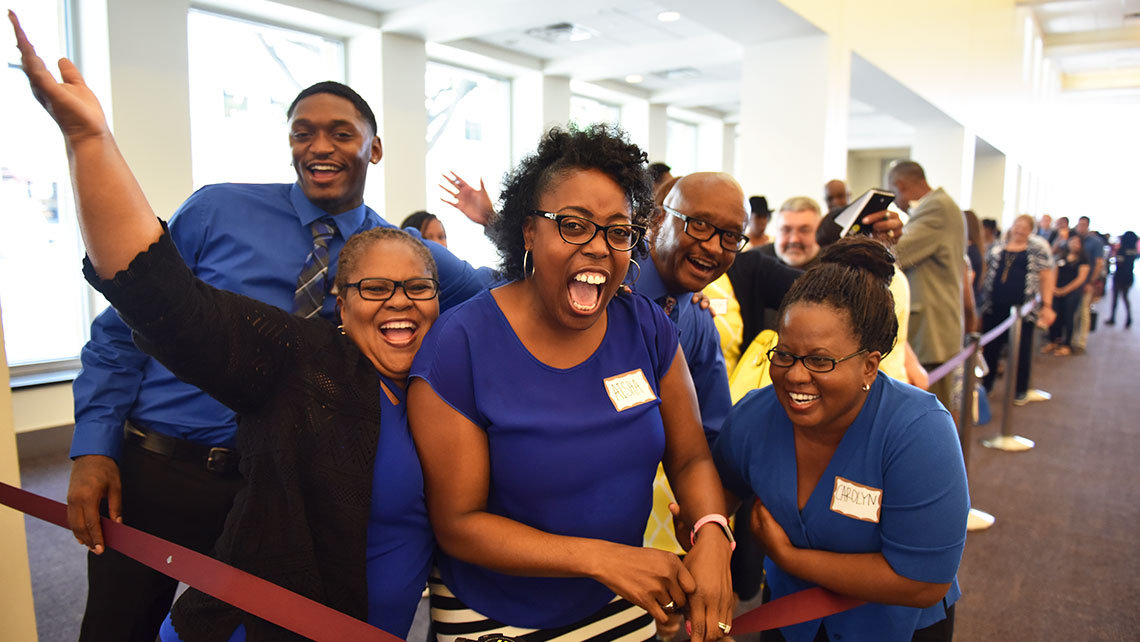 Start your application and schedule an appointment at familyfeud.com/audition. You and your four loudest and proudest relatives could be next in line to whoop it up with Steve Harvey (and win up to $100,000 and a new car)! At the tryouts you'll get to play a round of the game against another great family! Remember, don't hold back—above all, our casting directors are looking for confidence and infectious energy.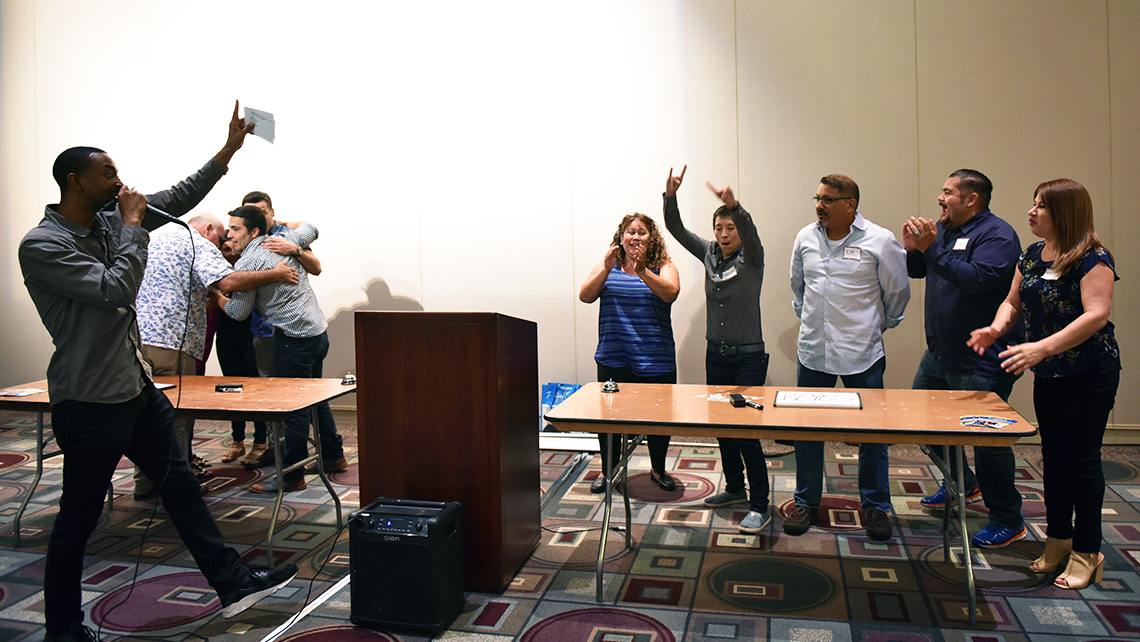 That's exactly what one local family brought when they recently appeared on our show. The Ebrahimis, who originally hail from Iran and have been living in Los Angeles for more than 30 years, even got our esteemed host to cut loose on stage.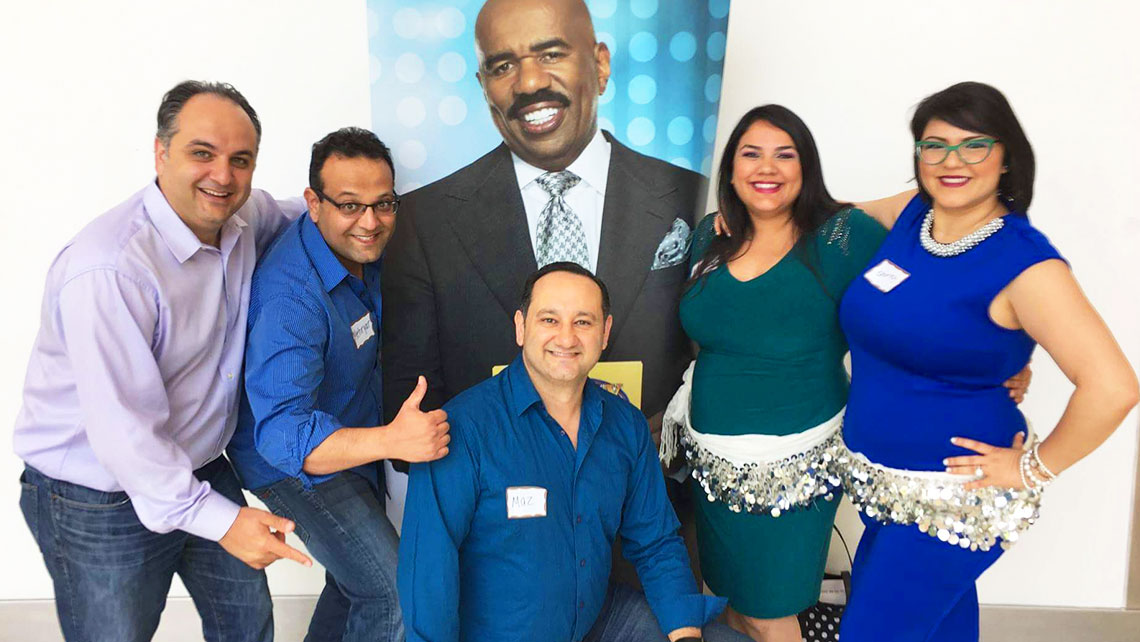 When team captain, Shirley, mentioned that she was a belly-dancing instructor and asked Steve to dance with her, he seemed apprehensive… for a few seconds:
Another LA area family, the Satterwhites from Moreno Valley, had a long Feud journey, from tryouts in LA last year to four straight wins in a row!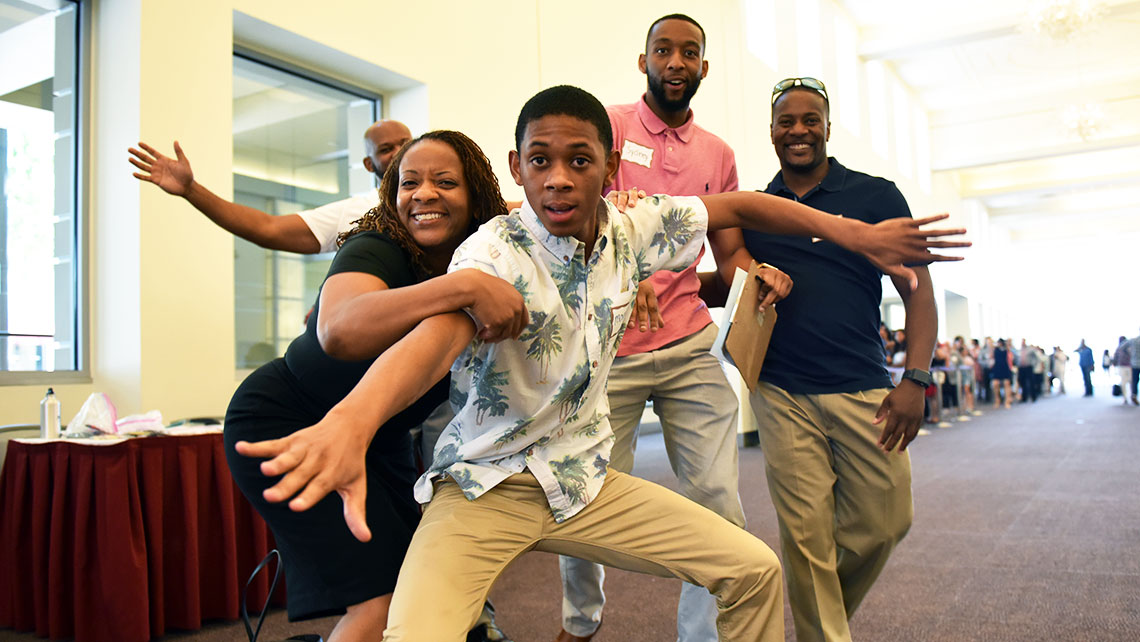 When they appeared on the show this season, they left Steve praying. And his prayers were answered! Press play to find out what happened:
But you don't have to pray, or be a professional dancer, to wow our team. Just be yourself, bring that enthusiasm, and have fun with your family. We'll see you at tryouts!
Ready for more Feud? Celebrity Family Feud returns Sunday, June 10! Visit familyfeud.com/station to find your local station and tune in. And don't forget—we're still taping Family Feud at the legendary Universal Studios in Hollywood. If you're in the area, you're invited to come be part of our studio audience (tickets are always free). As for auditions, we're always looking for great families, no matter where you live. Submit your application today!